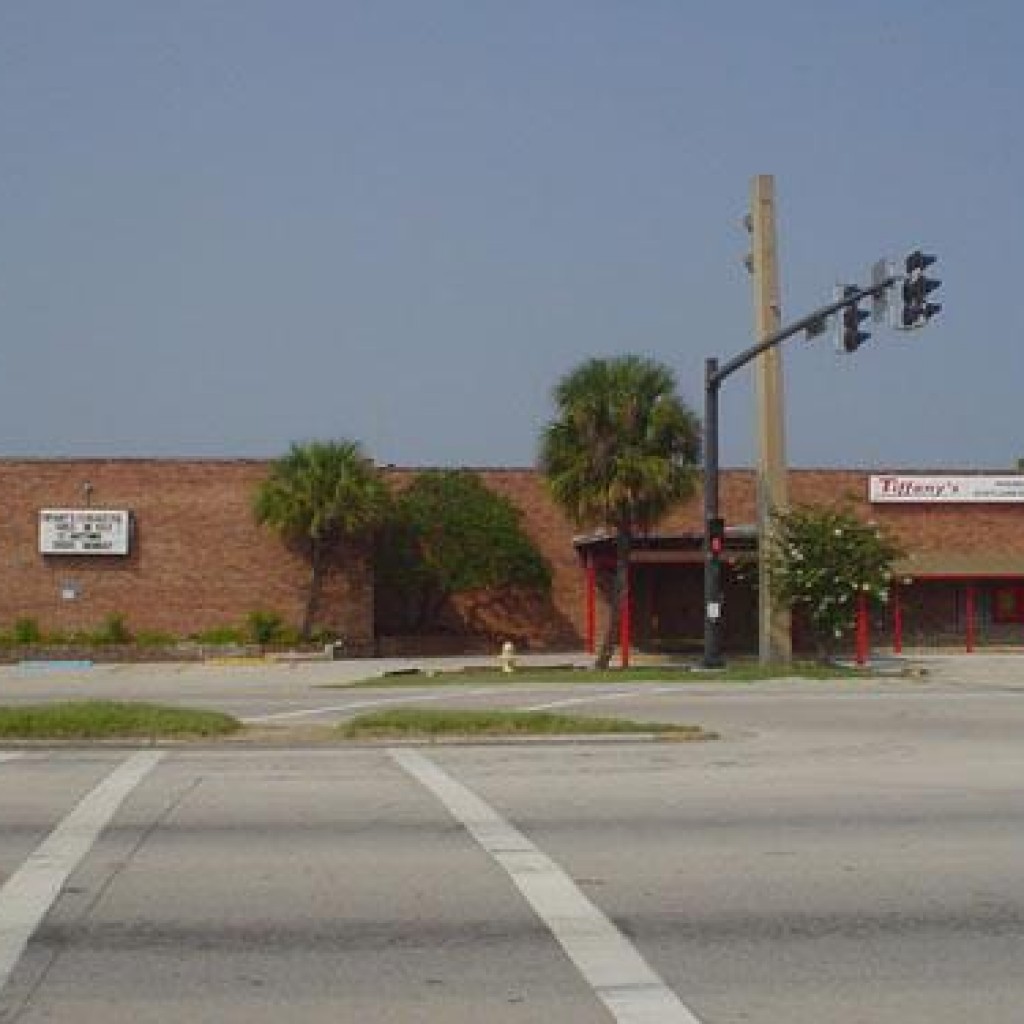 Laveranues Coles wants to open a strip club.
This has now resulted in a lawsuit, and national publicity, revolving around the stated purpose of "opening a club that would feature dancing that would be 'performed before a consensual audience, all over the age of 18 years, who are desirous of receiving and enjoying the message conveyed by the entertainers of normal human sexual interest and sensuality.'"
Or, if you prefer the language of the city of Jacksonville ordinance (and who doesn't?), a "dancing entertainment establishment or facility which includes the retail sale and service of all alcoholic beverages including liquor, beer or wine on property located at 5800 Philips Highway."
We reported on this way back in September. Action had already happened on this matter by then.
On Aug. 20, the Planning Commission rejected his attempt to get approval for the facility.
The wrinkle? It was closer than 1,000 feet to another such establishment, 600 feet away, reportedly.
The area of town where 5800 Philips Highway is located is larded with strip clubs.
The buildings change names; the clubs change proprietors; yet the constant is that they are hotbeds of activity, especially among law enforcement.
Not too far north of the Coles club is Wacko's, just off Philips on Emerson, where Lonna Barton plied her trade on the night her son Lonzie disappeared forever.
With all of that said, a lot has changed since Aug. 20.
For one thing, the Planning Commission has a new composition. Recall that Lenny Curry purged various members earlier in the year because their vision for the city did not accord with his.
For another thing, Scott Wilson, chairman of the Land Use and Zoning Committee,  attempted on a couple of occasions to have workshops before his Tuesday committee meetings to work out some sort of solution.
There was always a reason why Coles, or his representation, could not attend these despite advance notification that would have enabled attendance.
City Council eventually remanded the decision back to the Planning Commission. Given its new members and the fact that they were hand-picked by a mayor's office that walked hand-in-hand with Paul Harden, Coles' representative, on the recent Jaguars deal, there was reason to believe that Planning might look upon this deal more favorably with a new group of people in the chairs.
Obviously, Team Coles didn't want to take that chance.
There's temptation to take the Coles case at face value, as a conflict between zoning and the First Amendment. But call it what it is: power politics.
Coles' mother, Sirretta Williams is executive council assistant for Councilman Reggie Gaffney.
If you walk through the suite of Jacksonville City Council offices, you will see a Coles jersey hanging up, from his stint with the New York Jets.
One wonders whether it will be taken down during the course of the lawsuit.
Coles has shown remarkable flexibility in recent years. In 2013, he was to open an upscale nightspot in downtown Jacksonville, a much-hailed ambition. Those plans: abandoned.
He's also had national publicity via "The Oprah Winfrey Show" for his real talk about childhood sexual abuse he suffered.
In that context, this latest move, via his Trouble Livin' Life LLC, is ironic, given the unmistakable correlation between childhood sexual abuse and work in that industry.
The vast majority of strippers experienced childhood sexual abuse. And physical abuse is almost certain in these clubs.
One wonders what the "The Coles Center Caring for Children" that Dr. Williams mentioned on her Twitter feed would have to say about that.