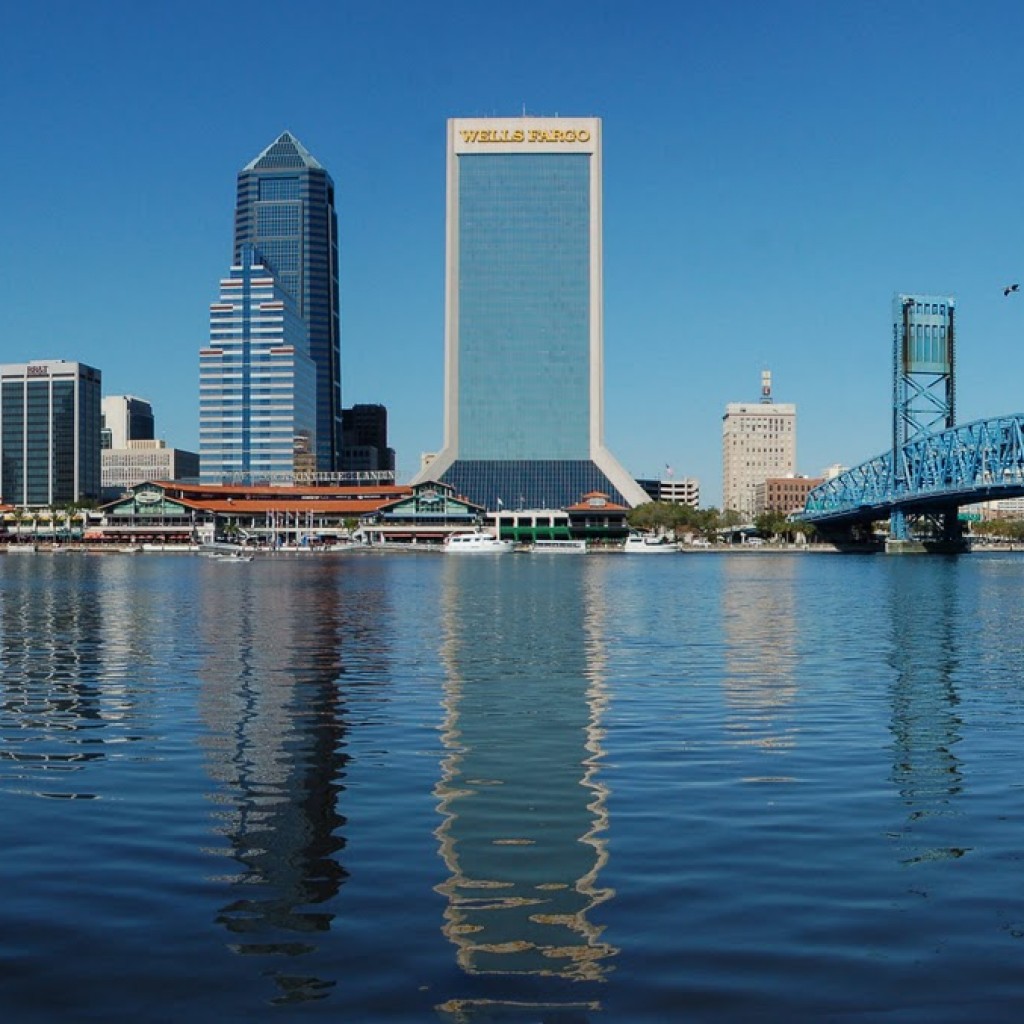 With two HRO expansion bills in public hearing at the end of the meeting, Jacksonville's City Council steeled itself for another extended round of public comment.
The legislative agenda? Light. But even the agenda meeting had allusions to the conflict to come, such as Bill Gulliford's quip about a city employee moving to the Beach, saying that she would become a member of a "protected class."
During Agenda, Council President Greg Anderson outlined the process, saying how proud he was of those on Council (and in the audience) for their comportment a fortnight hence.
During Council, Anderson said it again: "we can disagree without being disagreeable."
HRO discussion began at 7:30. The question most had: could any new ground be covered?
A bisexual woman, married to a woman and supporting the bill: "some speakers talk about us like we aren't even here." She observed that transgender people have more to fear, in terms of assault from those who oppose them, than the public does from them.
A clean cut gentleman, who looks to the "Bible as the ultimate authority in our lives," asking Council to vote against the Hazouri bill because it is "part of a much larger agenda" and one that can open a "Pandora's Box."
A transgender person, who explained "gender expression" to the Council, and said it's "uncomfortable" to be trans in Jacksonville. He "highly discourage[s]" the Bill Gulliford referendum bill.
A gentleman who spoke at the first meeting against the Hazouri bill, who this time reminded the Council members of their Constitutional oath before saying that the "fiscal impact" of the measure is "undetermined," before depicting a world of bathroom renovations forced by legislation.
"Opponents of this are well-organized," he said, adding that "they can't give verbatim exact statistics."
Another opponent: an elderly lady who depicted a nightmarish vision of a man going into a woman's bathroom, saying that "perhaps ISIS should make the laws in Paris," given an opponent saying a fortnight ago that in Paris, bathrooms are not gender-specific.
And so it went. An opponent of the referendum, saying "I don't think the majority should vote on the civil rights of minorities." Another opponent, noting that the Civil Rights Act of 1964 was not passed by a popular vote.
"By putting it up to a vote, it's a popularity contest," she said, citing the "mob mentality" of the public.
Another referendum opponent, the Jacksonville Coalition for Equality's Dan Merkan, noted that youth, who would be affected by this bill, could not vote on it.
He said that 9.4 percent of school aged youth identify as LGB, and are disproportionately victims of bullying, discrimination, and associated stigmas.
Republican political consultant and anti-HRO polemicist Raymond Johnson spoke soon thereafter, of "plenty of professional and scholarly documentation" supporting his position. Johnson lamented only getting one "fairly automated response" from the 19 member Council.
Toward the end of his three minutes, his comments were punctuated by a gale of laughter from the crowd.
"Y'all can laugh if you want to," he said.
John McSweeney, another JCE activist, noted that "at 3:00, when the bell rings, [LGBT students] lose rights," and many, once they graduate, leave Jacksonville.
A gentleman discussed sharia law in Morocco soon thereafter, by way of saying the HRO is an attack on families, churches, et al, before closing with "let the people speak."
Another gentleman balefully warned about "this country… moving from its foundations" which are "one country under God. Singular, not plural."
"This country is trying to move from its foundations," he continued, "and this board is being played like a piano."
After the first hour, Council thought that it had run out of anti-HRO speaker cards, which would upend the carefully-designed plan that had pro speakers, then anti speakers, and so on.
A phalanx of anti-HRO people hastened to correct them. The game would continue.
Bodhi Catlin warned of courageous bakers being run out of business by these laws, and that "strong principles of small businesses" must be protected.
"I'm retiring in several months, and when I retire, I'll be working on every true conservative's campaign," Catlin vowed.
Carrington Mead, an attorney and activist, cited the Constitution in saying that "we are redressing our grievances" to "cite our disagreement," and that Christians, or Muslims, have no right to legislate their morality.
Mead cited that same sex marriage is the law of the land. And Mead has been subject to being physically accosted at the courthouse 9 times since 2012… the last time the HRO fell.
A woman came up then, exciting the crowd by talking about "homosexual recruitment," stuff in bathrooms, and other talking points along those lines.
"I pray that the rumors aren't true," she said, "regarding big pocketed lobbyists" who apparently have bought Council off.
Then there was the guy who talked about Richard Dawkins and Jihad.
"What about those who have sexual interest in inanimate objects or polygamy," he wondered. And how would that affect the "community full of loving Christians."
Keri Kidder, a pro-HRO activist, contrasted the respectful tone of proponents with the calumnies and slanders hurled by the other side, including "transphobic messaging."
Kidder also noted that the Hazouri bill contains exemptions to protect small businesses, exemptions that aren't mentioned by opponents.
"This is no longer a game. This is national news," Kidder said, about the pro-HRO side's quest for "real world progress."
Then, a gentleman brought up Alexander the Great, as an exemplar (somehow) of the heteronormative anti-HRO case (as was totally the case with the ancient Greeks), before saying that people on Council weren't real Christians. Then, another one, on bathroom modesty and privacy.
At 9:33, Greg Anderson wondered "where are we? How many are left?"
57 cards. All in favor of HRO expansion.
"We need a little bit of a break. We need to stretch our legs. We can't go past 12. We have a hard stop at 12."
Anderson indicated his desire to take a five minute break. Notable: two weeks ago, he was castigated for having the five minute break stretch out to 16 minutes.
The recess was enlivened by Raymond Johnson telling Tommy Hazouri that he was a "disgrace to the community," a phrase which can only begin a healing discourse.
After the break, several transgender women spoke up, delineating the very real struggles they face, and how legal protections are necessary to provide them a measure of safety.. Still more advocates of expansion spoke, as Council members fought off the inevitability of slumber.
Local musician Alex E spoke of being "misgendered in restrooms in embarrassing ways… physically harassed and threatened to be raped by men who claimed to be Christians" and other acts of opprobrium, rooted in her gender identity and gender expression.
Straight allies spoke up, taking aim at the "offensive and stunningly ignorant" language used by opponents.
After some time passed, at around 10:24, VP Boyer and Council President Anderson had a quiet, yet decidedly animated, conversation.
To some in the audience, it may have been interpreted as a conversation about truncating the discussion.
One gentleman brought up what seemed to be the fundamental question: is Jacksonville the Bold New City of the South? Or a backwater, more like Mississippi than the cities Jacksonville so desperately wants to become, in terms of global business presence?
A salient question. But is that, or anything remotely similar, on the minds of the opponents of the measure?
Or the question, posed by a 17 year old pansexual woman, terrified when she went to school, terrified of being thrown out of restaurants because she's gay?
"Does it matter to you that this is going to affect not only me, but people younger to me?"
Speaking through a veil of tears, imploring Council to accept "unconditional love," testifying how she cried seven times while listening to the speeches on the other side, she said that she supported 2016-002: the Hazouri bill.
Because she cannot vote for the referendum.
A 16 year old transgender male, speaking through a cracking voice and tears, spoke of being mugged on New Year's Eve.
"I know I wasn't just mugged by chance. I was called out by what I believe was a neighbor."
A beating followed, by multiple assailants.
"I'm still horrified to walk around my neighborhood… and now I'm afraid to leave my own home. I stand here in support of 2016-002."
***
Before the extended public comment on the two bills, some actual legislative business was conducted:
— Extended discussion of the proposed IKEA zoning and signage… ironic in light of IKEA catalogs by the door of Council chambers. The bill passed 16-1, with John Crescimbeni voting no given his concerns about signage.
Mayor Lenny Curry's comments from the October announcement: "There are very few things you can say in a sentence or a word. The headline is IKEA. This will draw, serve not only the demographics in our city, but also draw from out of the state and create jobs."
— An Ethics measure, spiked 7-0 by Rules, got the same treatment by the full Council. It would have increased the statute of limitations on ethics complaints to 5 years from 2. Crescimbeni motioned to defer the bill, pending more discussion. Tommy Hazouri noted that there was a full discussion in Rules before the rejection of the bill, with Ethics Director Carla Miller saying most of her cases were settled within two years, and that the bill was "overkill" with Miller "sort of agreeing with that." Bill Gulliford pushed for deferral. The move to postpone discussion was defeated 11-7; The bill was defeated 15 to 3, with Katrina Brown getting confused about which button corresponded with which vote before the second and final vote on this.
— The long-awaited bill regarding low-THC cultivation and dispensing rules was passed 17-0. Like a score at the end of the first quarter of a Jaguars game.
— The supplemental share plan bill 2016-15, which called for a supplemental share plan and was part of the 2015 pension reform bill, and would allow the Police and Fire Pension Fund to distribute funds uniformly, was approved.
"Ordinance 2015-304-E involved the creation of a "supplemental share plan retirement benefit", individual accounts for each active police officer and firefighter to be funded by the proceeds of state insurance premium taxes levied under Chapters 175 and 185 of the Florida Statutes. This bill deletes language regarding separate distribution of the "chapter funds" to police officers and firefighters," said the bill summary, pooling the money.
Mike Weinstein noted that it was the Fund's "discretion" as to what they choose to do with the money, which is something that didn't thrill Lori Boyer in committee, and didn't particularly thrill Matt Schellenberg in front of the full Council.
It passed without objection anyway.