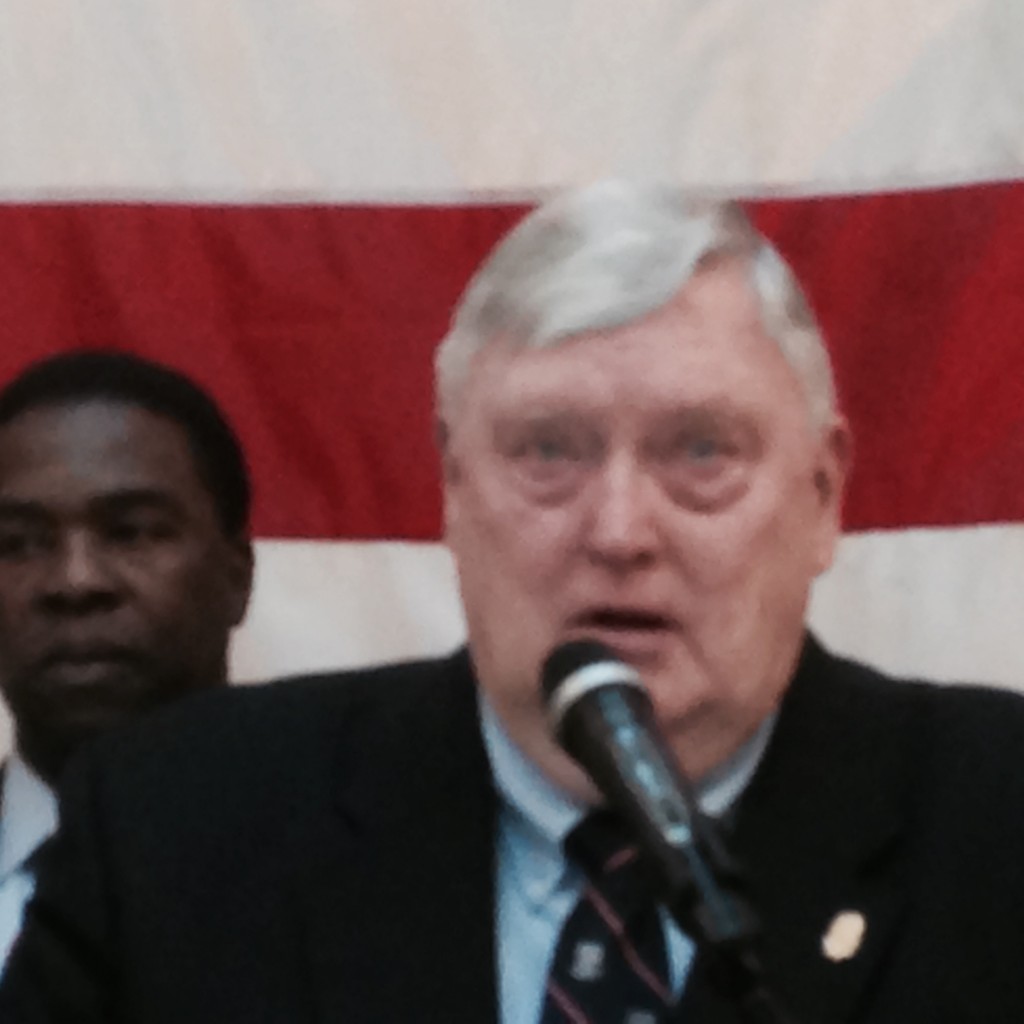 State Attorney candidate Wes White had strong words about former Police and Fire Pension Fund executive director John Keane this week on social media.
"It's time for the City to stop bowing down to John Keane – and start standing up for Tax Payers," White wrote.
"If I were the State Attorney this highway robbery of tax dollars would have been the subject of a Grand Jury investigation long ago," White wrote. "But there are two types of Justice in Jacksonville, one for you and me – and one for the political friends of Angela Corey."
A provocative thesis: FloridaPolitics.com wanted to know more.
A salient question:  What specific charges would White bring up in the Grand Jury investigation? 
"A Grand Jury can issue a presentment as well as an indictment. The path that is ultimately followed will depend on investigative results and witness testimony. There is a vast amount of investigating that must occur before we can fully expose years of malfeasance, misfeasance, and nonfeasance," White responded.
Another logical question: How does being one of Corey's political friends take the pressure off Keane?
With Jacksonville City Council "postponing indefinitely" the settlement worked out with Keane, it seems that the pressure is on in the court of public opinion.
White's contention: Keane, as a "political crony of the State Attorney, or someone with close ties to union officials who have endorsed and supported the State Attorney, has nothing to be concerned about as far as criminal exposure."
"Absent that concern, corruption becomes rampant and the politically entrenched are more than willing to look after each other – or look the other way," White said. "The relationship of the former president of the FOP, Nelson Cuba, (convicted of multiple felonies perpetrated here – but embarrassingly prosecuted elsewhere because of his relationship with the State Attorney) is a perfect example."
Keane's tenure as PFPF head, of course, predates Corey's election as State Attorney. Some have speculated that there is a larger good ol' boy network in play, one of which Keane is totemic.
In that context, our question to White: Does that network facilitate Corey's continued incumbency?

White affirmed that, in his view, there is such a network. And that network prefers the status quo in the State Attorney's office.
"The kingmakers and pols don't care for change especially when the State Attorney has a practice of not looking behind the curtain," White said. "The abject failure of Jacksonville's leaders to control pension costs, along with their failure or unwillingness to deal with Keane-type abuses, is a near-perfect example. It's easier to let the taxpayers write the check than it is to publicly own up to the problem."
In running for the State Attorney's Office, White is running against the system itself, by necessity. The last two sheriffs lined up against him and endorsed Corey earlier this year.
At that time, White offered a statement in response to the endorsement event, framing it as career politicians protecting their own: "This election, the kingmakers, lords, and sultans of Jacksonville won't be deciding for the voters. And neither will the union heads, politicians, or the business tycoons, sway the result. The people of Jacksonville will decide between a career politician, and a different path for Jacksonville."
Clearly, White believes that Keane is emblematic of why Jacksonville needs a "different path."