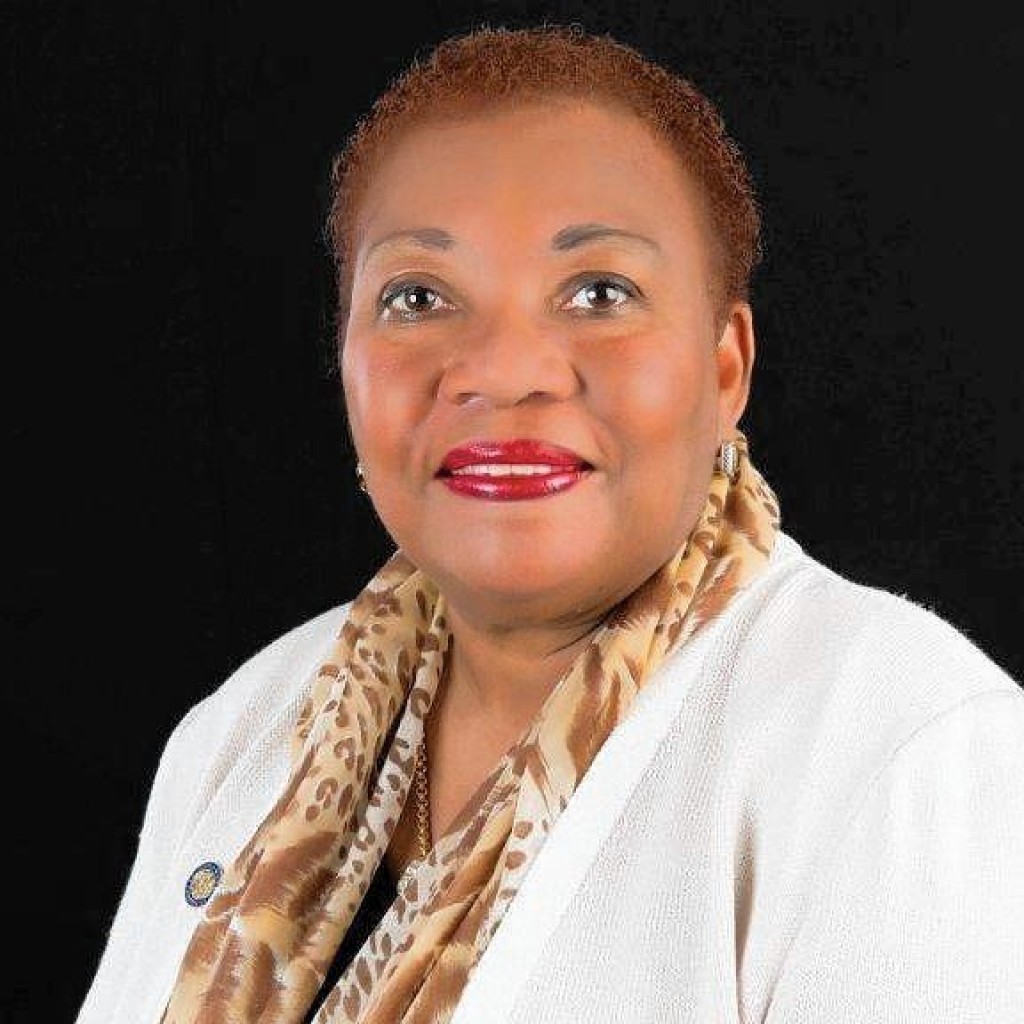 State Sen. Geraldine Thompson was elected Wednesday to chair the Florida Legislative Black Caucus for the next year while vowing to stay in the race to be elected to the U.S. Congress next fall.
"Congressional District 10: yes, I'm staying in the race," she said.
Thompson, an Orlando Democrat, said she did not have to make a choice between campaigning or serving as chair, because this year the Senate is set to provide the chair for the caucus, and all Florida senators would be required to run for re-election. So virtually everyone who could serve as chair of the caucus is running in a campaign, and no one is assured of being there after January, she said.
Thompson is assured of not being there after January. That is unless she drops her bid to be elected to Congress in the Orlando-based Congressional District 10 and seeks re-election instead. She said Wednesday night that will not happen.
Thompson, who currently is the caucus's vice-chair, said she intends to serve eight months as chair of the caucus, and then expects to be replaced by a special election.
"No senator has any assurance that they will return. So therefore the caucus decided that they would elect the person who was the strongest individual, who within eight months could accomplish the objectives of the caucus. So they overwhelmingly voted for me," she said.
On Friday, the current caucus terms end, and she will succeed state Rep. Edwin Narain, D-Tampa, as chair of the caucus.
In the CD 10 race, Thompson faces a tough Democratic primary that is likely to decide the next member of Congress from the district, because redistricting has made it a safe seat for Democrats.
Former Orlando police chief Val Demings, who narrowly lost an election in CD 10 four years ago, has the backing of the Democratic Congressional Campaign Committee and endorsements of a number of Democratic leaders and organizations. Bob Poe is a former chairman of the Florida Democratic Party and has numerous contacts. Orlando attorney Fatima Rita Fahmy has run an aggressive campaign.
But Thompson has spent the past 10 years representing much of the area, six as a member of the Florida House of Representatives and six as a a senator. So she has expressed stedfast confidence that she and the district know each other well, which would lead to her election.
They all are seeking to replace incumbent U.S. Rep. Dan Webster, R-Winter Garden, who has decided to run elsewhere, in Congressional District 11, because of the way the CD 10 was redrawn. The redistricting not only flipped it from leaning Republican to having a strong Democratic voter base, but gave  it a near majority of population that is black or Latino. Thompson and Demings are black. Fahmy is Latino.