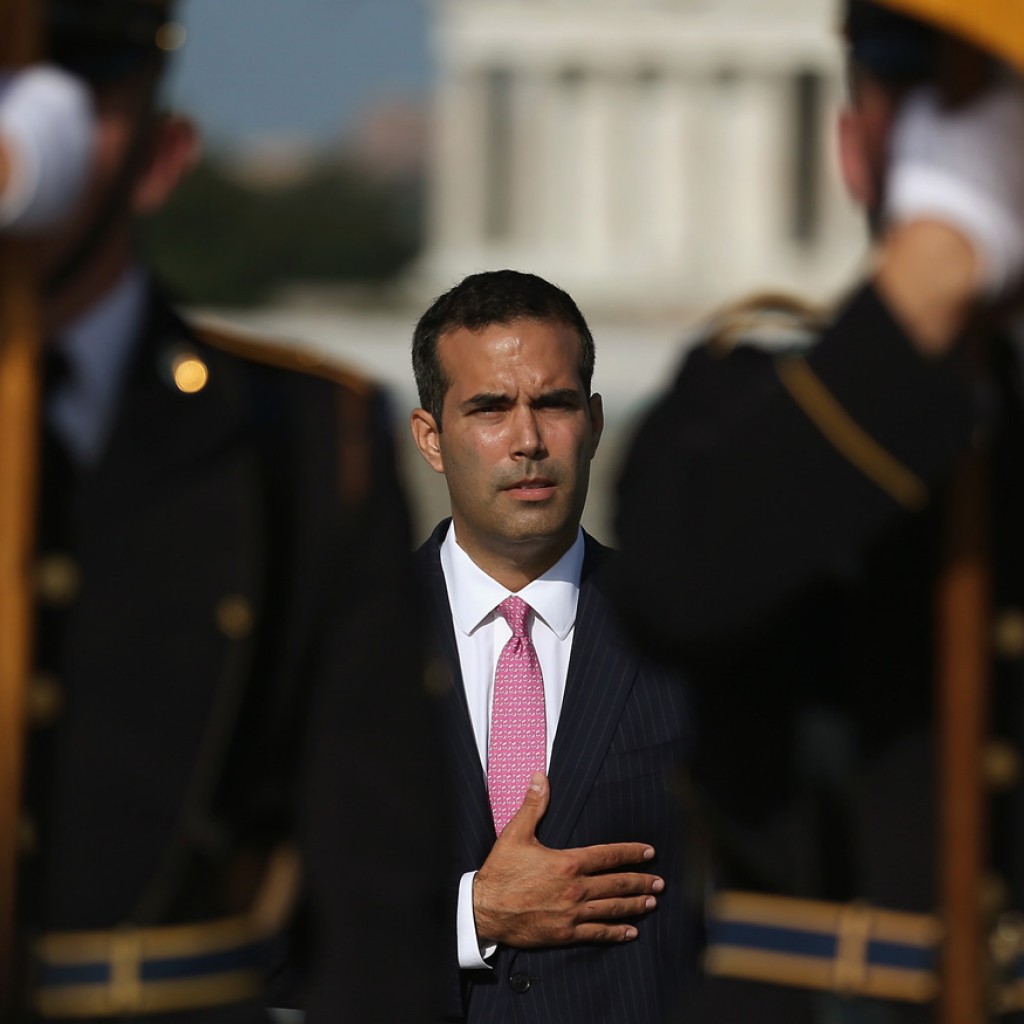 Texas Land Commissioner George P. Bush will be in Tampa this month at a fundraising luncheon hosted by former Florida House Speaker Will Weatherford.
Bush, son of former Florida Gov. Jeb Bush, will appear Tuesday, April 12, at the Oxford Exchange in Tampa. Co-hosting the event, which begins at noon, is A-list lobbyist Slater Bayliss of Cardenas Partners.
Although his father recently ended a presidential bid, the grandson of George H.W. Bush and the nephew of George W. Bush is expected to continue making his mark on both the Lone Star and national political landscapes. Before his election in 2014 as Texas Land Commissioner, George P. made the most of his political pedigree, starting with a major address for his uncle at the 2000 Republican National Convention.
Rumors abound that the ambitious young Bush will one day run for president.
"Viva George P! Speculation is already growing that Jeb Bush's eldest son may make a bid for the White House," The Independent wrote in 2012. That same year, The Atlantic referred to him as "a political dynasty's young hope."
Most recently, Bush and his brother, Jeb Bush Jr., co-chaired "Mission: Next," a committee that tailors events toward Republicans under age 40 with fundraising skills. The group was formed to support their father's presidential bid.
The Oxford Exchange is at 420 W. Kennedy Blvd. RSVPs with Lavana Harvey at [email protected], Ann Herberger at [email protected] or (305) 772-4311.