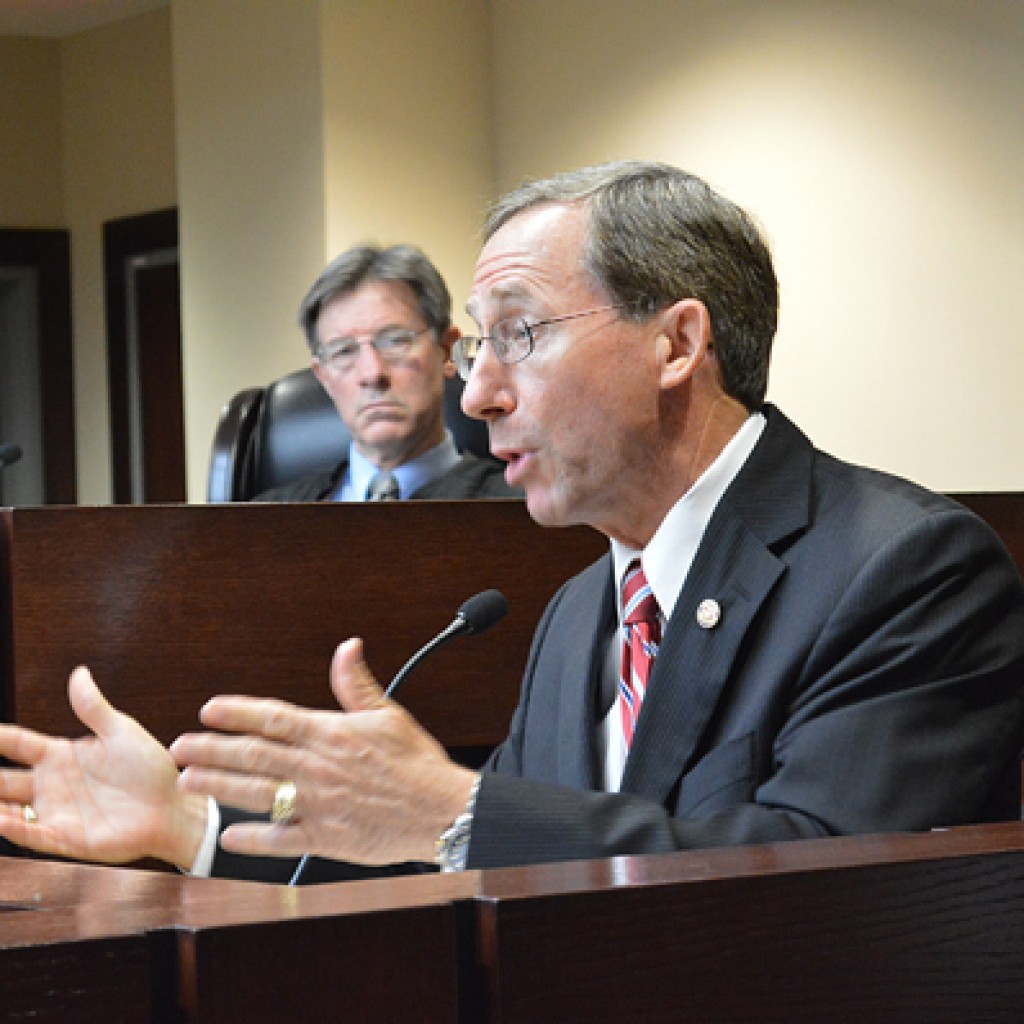 Though John Rutherford has the backing of the Lenny Curry/Michael Munz/Peter Rummell political machine if he should decide to run to replace Ander Crenshaw in CD 4, it doesn't mean that he will have a clear field.
Among the potential candidates exploring a run: two Duval Council Constitutional Officers, Tax Collector Michael Corrigan and Jerry Holland, Property Appraiser.
Holland is taking a hard look. On Facebook, he notes that his wife is willing to take $500,000 of savings and start the campaign account.
"I am seriously contemplating the run, but if I don't, I do know that whoever we elect must address the 19.2 Trillion dollar deficit and the 101 Trillion dollar unfunded liabilities of our Country. We must address our border security, simplify our tax code, address the rising cost and rising deductibles for those insured through the National Health Care Act., our Military strength must be a focus of National Security, and our foreign policies of giving Billions to countries like Iran who turn around and use it to buy weapons from Russia must stop," Holland writes, voicing mainstream NE Florida Republican positions.
"Our nation is at a crossroads," Holland adds.
"We are fortunate that both Republican candidates that are leading the race for the Republican Nomination are outside of the traditional establishment. We cannot continue doing the way we have always done it, it is time for a change," Holland continued.
Among that change Holland seeks: term limits of no more than 12 years.
Holland tells FloridaPolitics.com that he is getting a "very favorable" response from the donor class, and that his decision will come by Monday at the latest.
Also planning a decision by Monday: Michael Corrigan, who like Holland has amassed political credibility in various roles in Jacksonville government.
Corrigan, unlike Holland, isn't thinking about staking his campaign, if it happens, with a half-million dollars in seed money. And his trajectory of thought is like so many of those thinking about a House run.
"I was shocked with Ander's news," Corrigan said, and Crenshaw's decision not to run for re-election got him thinking.
"A lot of my friends are considering the same thing," Corrigan says.
Though some consultants not aligned with Corrigan's potential run have downplayed the reception he's gotten from potential supporters, Corrigan has a different take, saying that the donor class has been "extremely supportive" and that he's "very flattered" by the potential backing.
"The decision would be easier if everyone said 'you're crazy, don't run'," Corrigan relates.
Corrigan, were he to run, would count on "broad-based support… the kind of support I had before but on steroids."
A successful candidate, Corrigan added, would have to have national money also.
"I have trouble believing," Corrigan said, that a self-funded candidate would be successful.
Corrigan, as is the case with everyone else in the CD 4 conversation, talked to his wife last night, and notes that qualifying is in June.
One factor: "who else is truly running," he said, which is "part of the decision making process."
For Corrigan, Holland, and others considering jumping into a CD 4 race that will be decided in the GOP primary, these are interesting times.