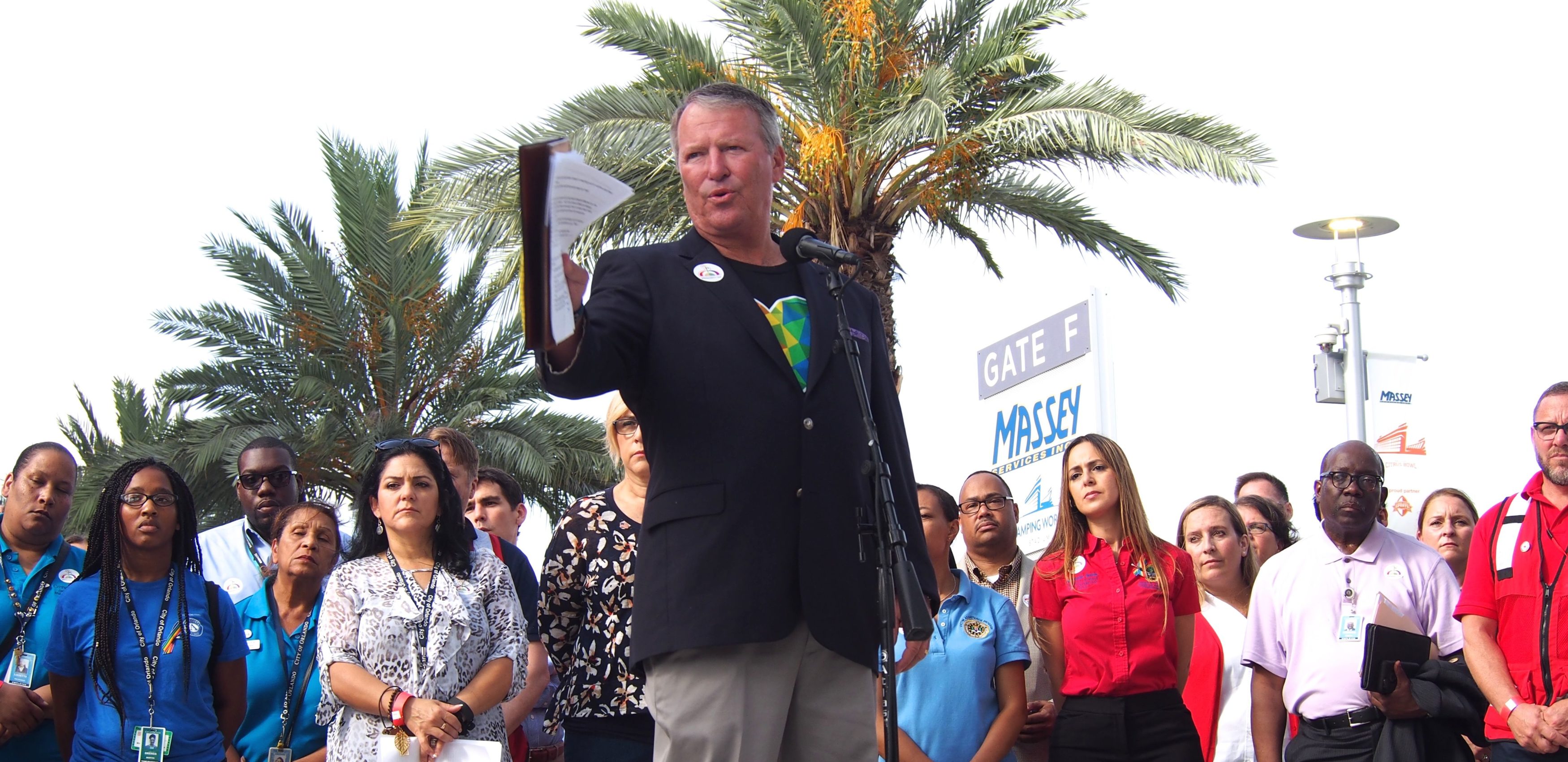 At the City of Orlando's Family Assistance Center, over 600 people affected by the Pulse nightclub murders have been helped so far.
According to a news release, the Family Assistance Center will continue operating at the Camping World Stadium Monday through Wednesday this week. Touted as a "supportive, inclusive and safe environment for everyone," the center helps those affected with things like travel, lodging, funeral services, child care and counseling.
This week, CareerSource Central Florida will be on-site to help victims and family members determine eligibility, apply for and receive unemployment benefits.
A press release urges those affected to call 407-246-HELP or visit the city's website at cityoforlando.net/familyassistancecenter for more information.
The Camping World Stadium, formerly known as the Orlando Citrus Bowl, is located at 1610 W. Church St. It will be open from 3 to 8 p.m. Monday through Wednesday this week.