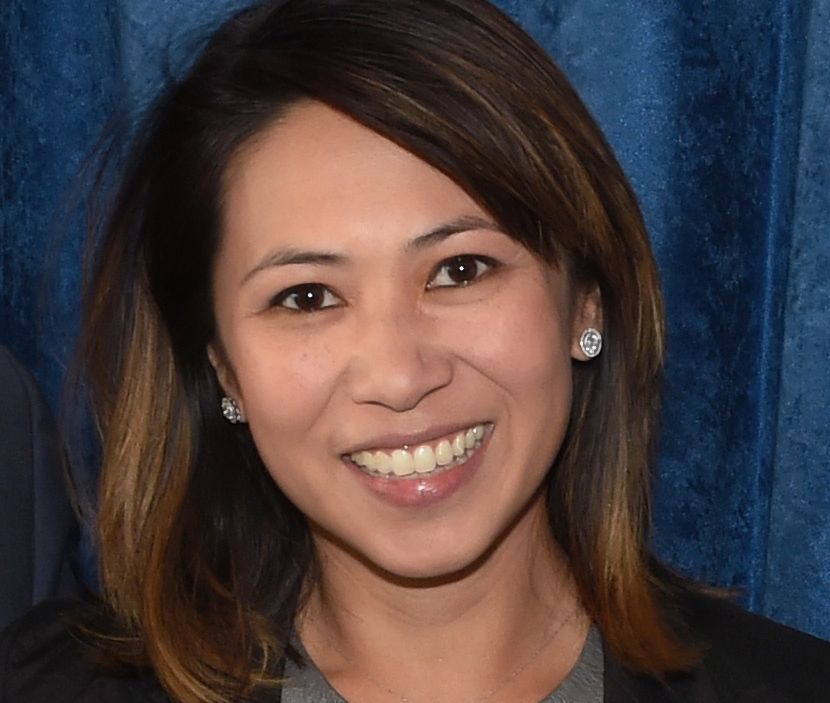 Rollins College business professor and former Department of Defense analyst Stephanie Murphy has filed to run for Congress as a Democrat in the Seminole County-based Florida's 7th Congressional District.
The last-moment entry of Murphy 37, of Winter Park, gives the Democrats something they have been beating the bushes for all year, a credible candidate to take on stalwart Republican incumbent U.S. Rep. John Mica of Winter Park.
Murphy said she has long been dedicated to public service and saw the opportunity as an important next step, particularly now.
"I don't know John. But I think he's on the wrong side of history on a couple of points, particularly in light of the tragedy that happened in Orlando. He has voted against 'No fly-no buy,' and as a person with a national security background and as a mom I just find that to be an unconscionable position," she said.It's clear that's a common sense solution that can be easily implemented… And voted against extending the hate crime section for the LGBT community.
Mica, a 12-term veteran, has been virtually untouchable in his recent re-election bids. But Democrats, particularly the Democratic Congressional Campaign Committee, have seen him as far more vulnerable this year because CD 7 has been evolving and this year's redistricting has made it very close to even between Republican and Democratic voter registrations.
So unlike the last several Democrats who ran against Mica, Murphy likely can expect significant help from the party in her campaign.
"I'm going to do this the same way I do everything in life. I'm going to work really hard," she said. "And if you look at my life story you'll see nothing has been easy."
Still, there may be a reason why a long list of local, more well-known Democrats declined requests for them to run in CD 7. Mica has spent 23 years directing federal money into Central Florida for projects ranging from I-4 construction to the Veterans Affairs Medical Center to SunRail, and has significant backing across the board in Seminole and northern Orange counties.
Mica's campaign already is dismissing Murphy.
"In desperation, the DCCC recruited a last minute candidate, a former administration political appointee," said Mica campaign spokesman Alan Byrd. "In the past, Mica defeated, after redistricting, a $5 million self-funder by nearly 20 points. Right now, however, Mica is focused on his work on issues around transportation, jobs, seniors and veterans."
[Murphy was not a political appointee, and served in the Department of Defense under Republican President George W. Bush.]
"I think District 7 is a great place for people to rally around me. The make-up of the district is the same as it was 25 years ago when John got into Congress. It's changed dramatically. It is the youngest district in Florida. It is very diverse. It has a lot of very interesting industries…. UCF, Rollins, Valencia, Full Sail, they're all within our district. My experience, my background relates to the people of this district better. And I'll be able to serve them better because I understand them better."
Murphy currently is an executive at Sungate Capital of Winter Park, where she leads investment efforts and government affairs initiatives. She is also a professor of business and social entrepreneurship at Rollins College.
A holder of a master's degree in foreign relations from Georgetown University and a bachelor's degree in economics from the College of William and Mary, Murphy served in the 2000s as a national security specialist in the Office of the Secretary of Defense, where she won the Secretary of Defense Medal for Exceptional Civilian Service. She also worked as a strategy consultant to Deloitte Consulting.,
Murphy is the second congressional candidate to file in Central Florida this election season whose family background begins as refugees from Vietnam, along with Republican Thuy Lowe, who is running in the adjacent Florida's 10th Congressional District. When Murphy was an infant, her parents escaped by boat from the communist regime in Vietnam, and became refugees in Malaysia. Eventually, with help of the Lutheran Church, they made their way to America, where her parents worked as laborers.
"I think I am a demonstration of the American Dream. I've been able, through hard work and good, solid values been able to achieve a lot of things," she said. "And I think this is the only country in the world where you can see a woman who came into this country as a refugee standing next to a secretary of defense as a policy analyst."