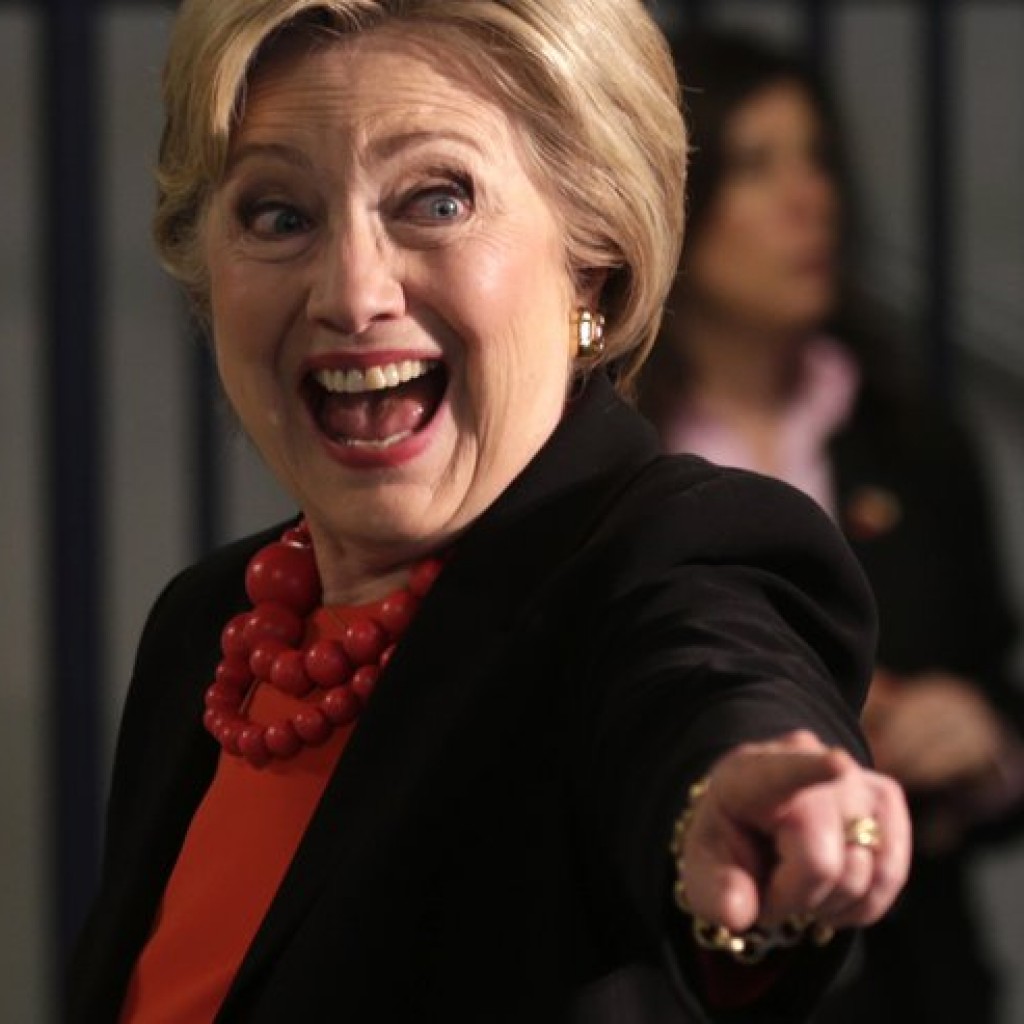 Much to the chagrin of Donald Trump and many hardened Republicans, Hillary Clinton won't be going to jail over her use of a private email server while serving as secretary of state.
FBI Director James Comey all but assured that Tuesday when, after investigating the matter, he recommended no criminal charges be brought against her. He said no "reasonable prosecutor would bring such a case."
Attorney General Loretta Lynch previously said she would follow the FBI's lead.
So that's that?
Not exactly.
Comey said the investigation found evidence that Clinton was "extremely careless" in handling "sensitive, highly classified information."
You can probably expect to see that quote show up a few thousand times in attack ads between now and November, and it's fair game. While Clinton doesn't have to prepare for defense in a criminal trial, she will have to answer the court of public opinion for, paraphrasing here from the director's ruling, being incompetent.
If you think "incompetent" is too strong a word, then substitute "sneaky" and "clumsy."
By using a private server for at least 30,000 emails that we know of, Clinton was trying to get around public records laws. Those laws exist as a check and balance against government officials who might otherwise be too tempted to go rogue while deciding what is the public's business and what is not.
It does happen. Other secretaries of state have done that, including Condoleezza Rice and Colin Powell. Here in Florida, Gov. Rick Scott used a private email account to conduct some of the state's business. An investigation later found he failed to forward some of those emails to a public email account; Scott then shut down the private email.
The public requirement is in place in case prosecutors need a paper trail to follow in possible violations of the law. Journalists rely on public records to shine a light on possible corruption.
And it's not like Clinton, as secretary of state, didn't have a way to keep things private without going outside the law. That's why some correspondence can be deemed "classified" and protected.
So when you break it down, it really goes to her attitude about transparency. It goes to trustworthiness, where Clinton already has major issues. It goes to leadership style.
The FBI's decision certainly didn't exonerate her from serious questions about that.
In the end, that might be a more valuable point of attack for Trump in the upcoming campaign than a courtroom prosecution. Lynch and Bill Clinton already handed them one gift last week when they got together for a chat while the investigation was ongoing. Innocent or not, it was an amateur move that raised suspicions the fix was in.
Rather than scream about the decision not to prosecute, as he did in a tweet immediately after the announcement, Trump should realize he has been handed another gift. Clinton might not be going on trial, but she still has to face a jury known as the American electorate. And Trump was just named prosecutor.
___
Joe Henderson has had a 45-year career in newspapers, including the last nearly 42 years at The Tampa Tribune. He has covered a large variety of things, primarily in sports but also hard news. The two intertwined in the decade-long search to bring Major League Baseball to the area. Henderson was also City Hall reporter for two years and covered all sides of the sales tax issue that ultimately led to the construction of Raymond James Stadium. He served as a full-time sports columnist for about 10 years before moving to the metro news columnist for the last 4 ½ years. Henderson has numerous local, state and national writing awards. He has been married to his wife, Elaine, for nearly 35 years and has two grown sons — Ben and Patrick.