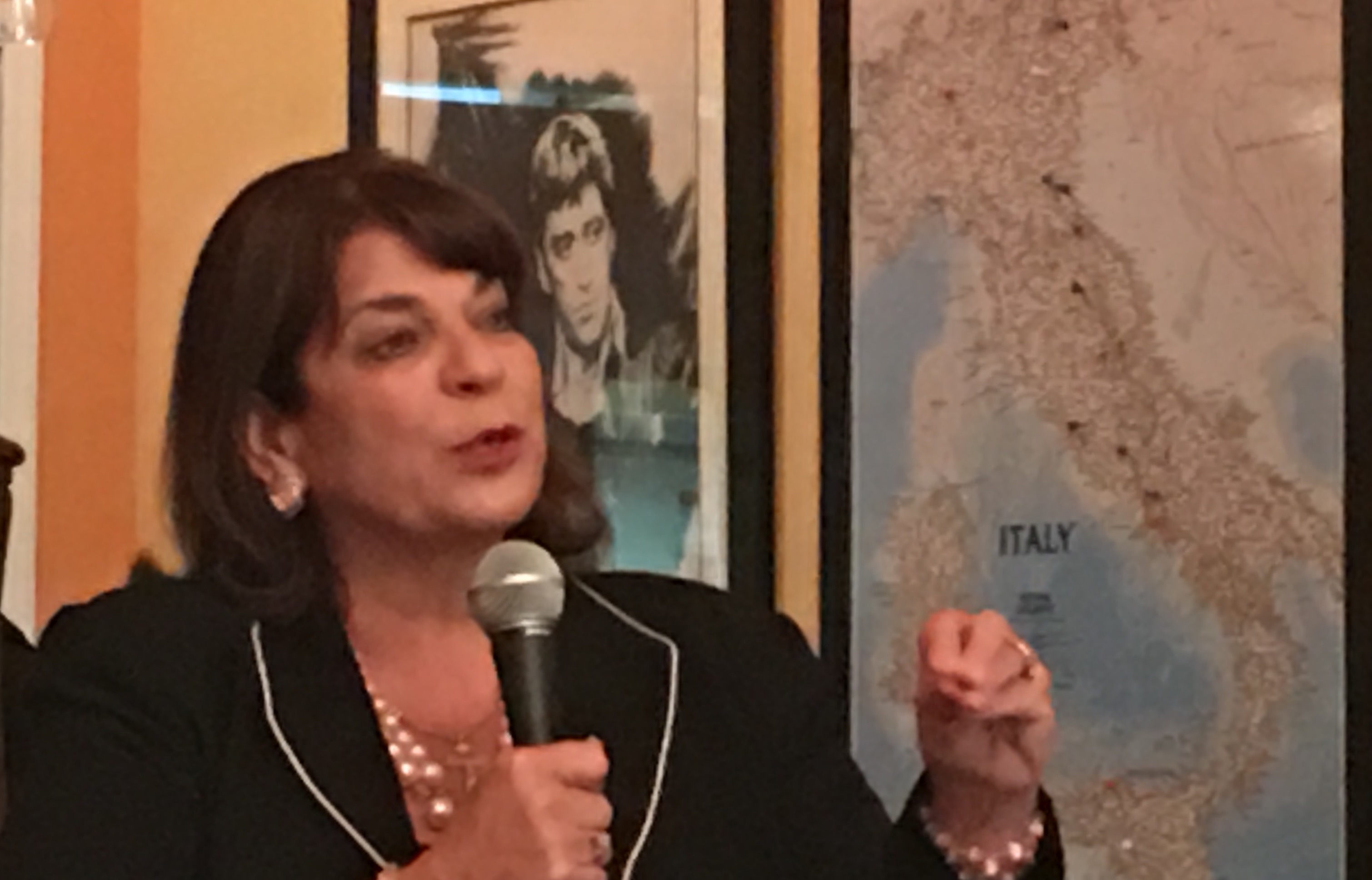 On the same morning a UNF poll showed Melissa Nelson leading Angela Corey by 10 points, the Corey campaign did two things.
First was a barrage of tweets spotlighting bad calls UNF's polls had made in the past, including in Rick Scott's re-election, Lenny Curry and Mike Williams' races in 2015, and Amendment 2 in 2014.
The second thing they did was push a poll of their own that contradicted the findings of the UNF poll and a St. Pete Polls that found roughly the same lead for Nelson.
However, there are caveats.
Such as the poll being a month old. And the pollster having a record of getting it wrong recently in races important to the national GOP establishment.
A McLaughlin and Associates poll, commissioned by the Corey campaign in a month where they spent $19,280 on research with the group, is the first poll since Nelson entered the race to show the incumbent ahead … and one likely to framed by opponents as a snapshot of the past rather than a meaningful reflection of the present.
According to McLaughlin, Corey's up big: 43 percent to 26 percent for Nelson, and 14 percent for Wes White.
The McLaughlin poll sampled 300 likely Republican primary voters from June 7 to June 9 by telephone, with 20 percent being conducted by cell phones.
"Interview selection was random and interviews were stratified by county, race, age and gender to correlate with actual voter turnout from previous even-year Republican primary elections," claimed the memo.
The memo, reflecting data from four weeks ago, showed Nelson and White both with net favorables: Nelson at plus 18, White at plus 5.
Nelson, with 24 percent favorable and 6 percent unfavorable, had a 4-to-1 ratio in those key metrics. Even before running $200,000 of television.
And, according to the data from a month ago, 70 percent of 4th Judicial Circuit voters had no opinion or had never heard of Nelson.
Would that be true now for super voters?
Contacted for comment, Brian Hughes of the Nelson-associated "First Coast Values" political committee noted that now there are two polls showing Nelson up, and one poll showing her down. He said the Nelson campaign isn't focused on polls, but on fundraising and grassroots, which Hughes asserts Nelson has in play throughout the 4th Circuit.
"At the end of the day," Hughes added, "the data demonstrates that this is not a complete poll."
Meanwhile, the pollsters' reputation is also in question.
A 2014 article in The Hill noted after McLaughlin got it wrong in the re-election race of Eric Cantor, showing him up big before Cantor's loss, national Republicans were told to stay away from McLaughlin by the National Republican Congressional Committee.
"Two weeks before the majority leader's stunning 11-point loss on Tuesday McLaughlin's poll showed Cantor with a 34-point lead over professor Dave Brat (R). That cushy margin caused Cantor's team to treat the race much less seriously — and likely was a major factor in the shock of both Cantor's staff and national observers," the article observed.
The Hill provided other examples of bad polling from McLaughlin: "In 2012, his polls found GOP Senate candidates Linda McMahon of Connecticut and Tom Smith of Pennsylvania statistically tied just weeks before they both lost by double digits. A poll for former [Virginia] Sen. George Allen's campaign weeks before Election Day had him up 47 percent-44 percent against now-Sen. Tim Kaine and Mitt Romney leading in Virginia by 7 points. Romney lost by 4 points, and Allen lost by 6.
"He also had [Illinois] Rep. Bob Dold up double digits weeks before he narrowly lost his re-election bid, Massachusetts [Republican] Richard Tisei leading Rep. John Tierney by 17 points less than a month before he lost, and a neck-and-neck race against Rep. Grace Meng less than a month before she won with 68 percent of the vote in the heavily Democratic Queens district," the Hill noted.
While those could be anomalies, the preponderance of questionable polls raises questions about the McLaughlin methodology. As would a sample size of 300, and a survey date from a month prior.