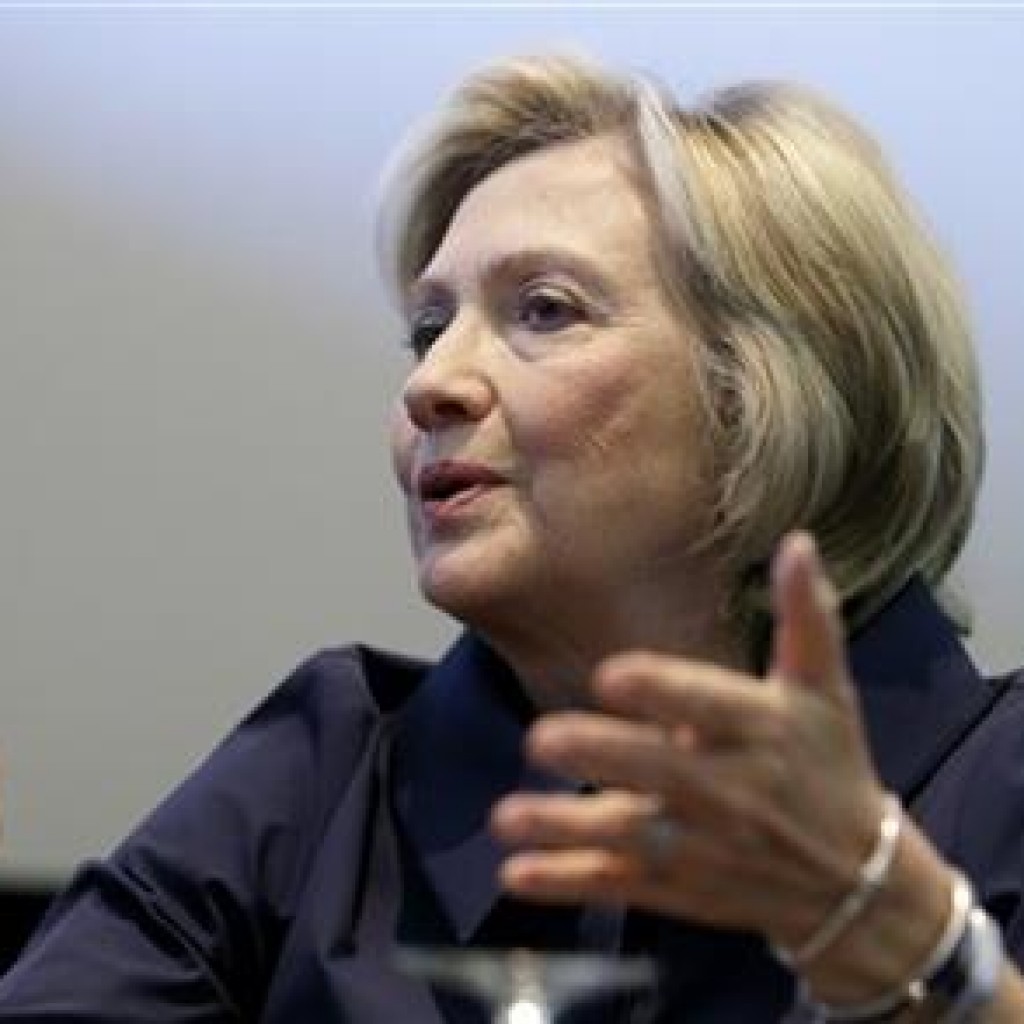 Of course, Hillary Clinton isn't going to face prosecution over Servergate. Hadn't she told us herself? This, back in March: "That's not gonna happen." Four months later, her prediction was fulfilled, proving once more, if there's anything a Clinton knows, it's how to skirt the law.
On that front, this, from NBCNews.com report, is noteworthy:
"Over their decades in public life, the Clintons have survived special prosecutors, congressional probes, FBI investigations, lawsuits and impeachment. A few more days dealing with the politics of scandal is just another more few days in the life of Hillary Clinton."
Even NBC gets it. Tuesday was just another day in the life. The legal shadows are where the Clintons operate. So you have to figure Hillary wasn't sweating in the least during the first 14 minutes of FBI Director James Comey's presentation, even as he exploded every excuse the presumptive Democratic presidential nominee has employed to defend her use of several — as we've now learned — unsecured home-brew email servers.
The highlights? She lied about what she received or sent. She lied about having turned over all relevant correspondence. She and her top aides were "extremely careless" in the handling of highly classified information. They "should have known that an unclassified system was no place for that conversation." She housed sensitive information in unclassified, personal servers.
And, because she used her personal, unsecured device in foreign areas home to "sophisticated adversaries," she was almost certainly hacked.
Nonetheless, having erected a slam-dunk case for gross negligence — the standard in the pertinent statute — when the moment came to drop the hammer, Comey reached for the feather cushion. "No reasonable prosecutor would bring such a case." Really? None?
This is beyond risible, but if Comey winked, I missed it.
The statute requires "intent or gross negligence." The conjunction is vital. Comey conceded as much in his preamble, saying the agency's investigation focused on whether "classified information was improperly stored or transmitted on that personal system," which violates federal law.
But, OK, since Comey took us down that path, what about intent? Did Clinton purposely set up her personal servers? She did, and at considerable personal expense. Was the scheme put in place to uphold the letter and spirit of federal law regarding electronic communications and preservation of government records? Considering how hard it was to pry loose even those records Hillary deemed pertinent, obviously not.
For Clinton, personal and political security trumped the nation's security, as well as the security of American personnel abroad.
So we had gross negligence dressed up as extreme carelessness — which if your surname is anything but Clinton would likely be close enough for government work — and a compelling amount of intent. But Comey wasn't finished. Having established overwhelming evidence of wrongdoing, Comey balked. With his shrugging dismissal, he shamelessly mauled Congress' clear language, stirring the necessity of maliciousness into the mix. Because, well, Clinton.
To be a Clinton, or the top, trusted aide to a Clinton, is to be separate and apart from a plain reading of the law. After all, as Comey noted, "To be clear, this is not to suggest that in similar circumstances, a person who engaged in this activity would face no consequences. To the contrary, those individuals are often subject to security or administrative sanctions. But that is not what we are deciding now … you little powerless chumps."
OK, he didn't really say that last part. Comey is too much the career diplomat to have tacked on what a lot of us heard in our heads.
But what else could we think? Comey's announcement capped an eventful eight days in which former President Bill Clinton ambushed Attorney General Loretta Lynch on the tarmac in Phoenix for a private meeting; the AG welcomed his advance, confessed it looked bad (even if no photos were allowed by FBI — them again — directive) then refused to recuse herself; and President Obama jetted to North Carolina to campaign with his (apparently) preferred successor.
Donald Trump, the celebrity billionaire and Hillary's likely Republican rival for the White House, has for the last year decried the Washington business model as rigged. Anyone who doubted he was onto something important got a tough lesson, in reality, Tuesday.
Now, of course, they're saying the oppo ads will write themselves: Hillary making claims about the innocence of what passed through her server, the trusted Comey — to whom Clinton is mightily grateful — calling out the enormity of her lies. Wash, Reince, repeat.
Will it be sufficient to deny her the Oval Office? Or is Hillary's dishonesty already baked into the electoral cake, and the alternative — Trump with the nuclear codes — too excruciating to bear?
Again, our major party choices are terrible. But after Tuesday, this much is clear: If both were applying for lower-level jobs in the federal government, only one of them could still qualify for a security clearance.