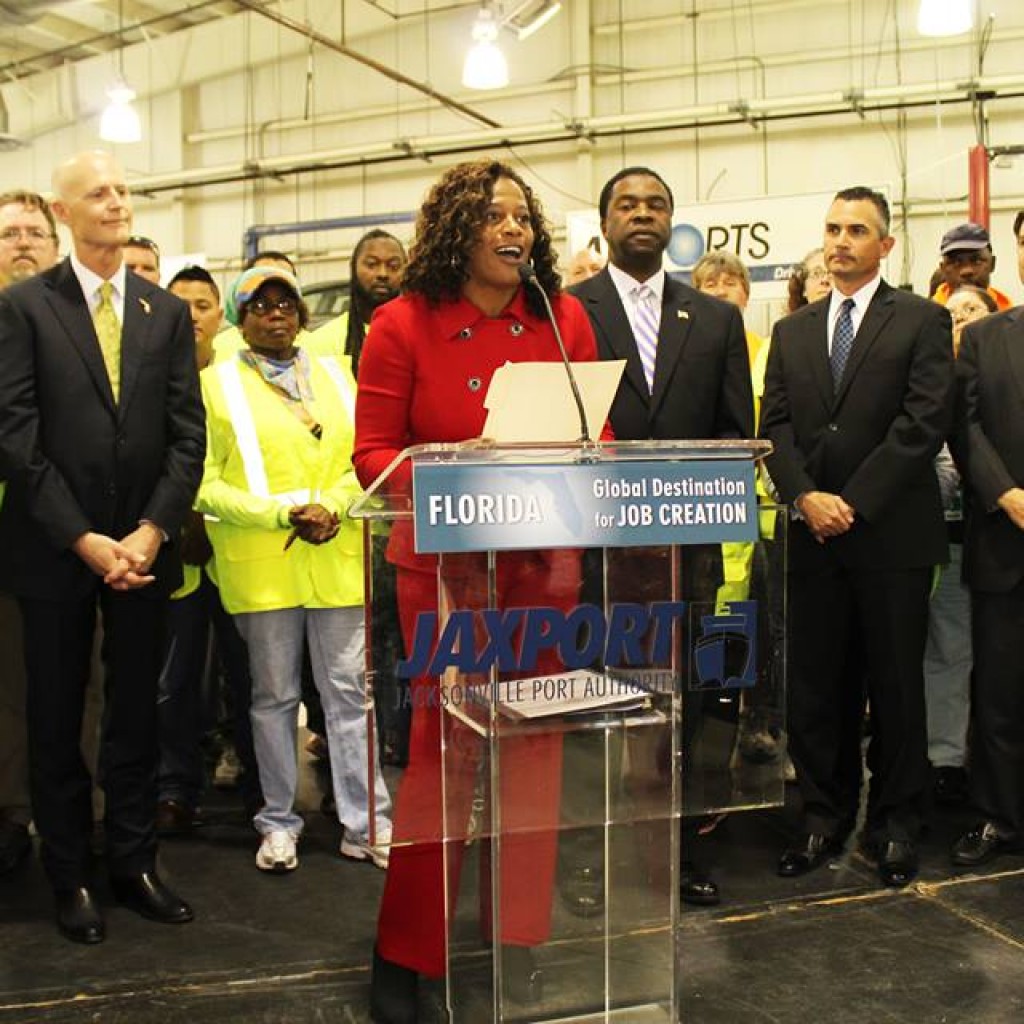 Former Jacksonville City Councilwoman Kim Daniels gave her campaign $45,000 June 28, the second large donation she's given herself in her candidacy for the House District 14 Democratic nomination.
Daniels, seemingly in response to a FloridaPolitics.com article saying her opponent, Leslie Jean-Bart, is winning the money race, had this to say on Facebook earlier in the week:
"My campaign has over 81k. I only reported money three months. One candidate has 88k but it took 18 months to raise it. This means they raised an average of $4,888.88 a month but I raised an average of $27,000.00 per month. I am so grateful," Daniels wrote Wednesday.
She changed the narrative Thursday, saying a "few family and friends gave donations. I am working hard and using my own money. I am not accepting public donations at this time … the Elections and Ethics Commission are doing everything the can to put false allegations … They are unethical and politically motivated." [sic throughout]
Whether the Elections and Ethics Commissions are unethical or not is beyond the scope of this post. One might wonder, however, why donations from "a few family and friends" aren't noted in this report. One also might wonder what the exact definition of "public donations" is, given that most candidates for office itemize donations from their inner circle.
Meanwhile, Jean-Bart questioned the unaccountable nature of Daniels' approach to campaign finance in a Thursday interview with FloridaPolitics.com.
Daniels, she said, "needs to disclose her money and her sources. There's no way to hide the money and have it be in compliance."
"Who knows what she's doing? [People talk about] Daniels spending money in the community," Jean-Bart added. "Is that like giving [someone] $10 or $20?"
Daniels now has roughly $66,500 cash on hand, though $65,000 of it she gave herself. Meanwhile, Jean-Bart has $70,000 on hand, leading the HD 14 field.
Other candidates lag far behind the two women in the lead, including two former state legislators.
Terry Fields raised $150 between June 25 and July 8, giving him roughly $29,000 on hand. And Don Gaffney scored $1,200, giving him a grand total of $1,537 on hand.