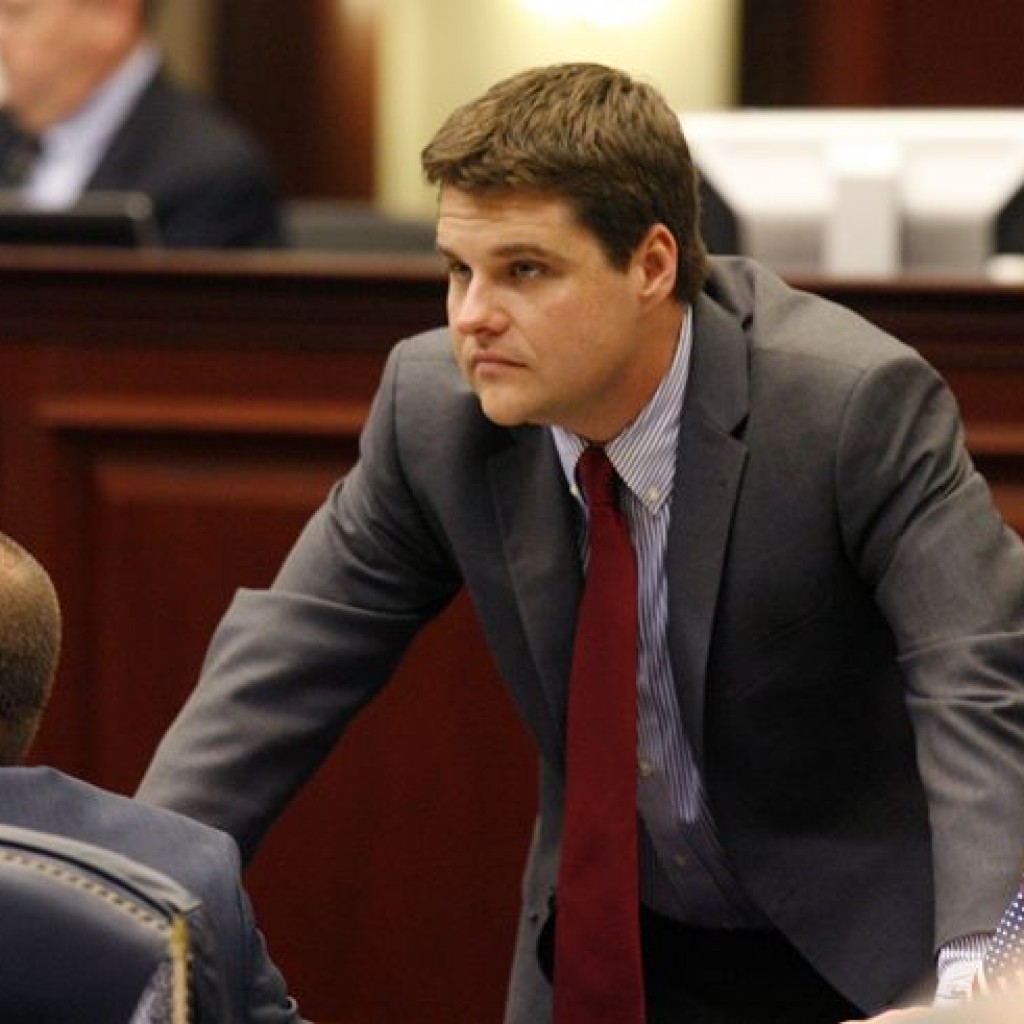 Congressional candidate Matt Gaetz wants friends and supporters to know the F-35 fighter is ready to join the fight against terrorism, thanks — in no small part — to his work as a young North Florida attorney.
A new email from Gaetz reminds voters in Florida's 1st Congressional District that Eglin Air Force Base has been at the epicenter of the fifth-generation fighter program from the beginning, particularly in its rough early days.
The program almost didn't happen in the Panhandle, if not for Gaetz's involvement.
"Before the F-35 came to Eglin, the city of Valparaiso sued to stop it," Gaetz writes. "I took on the case pro-bono on behalf of Okaloosa County, and in 2011 the first F-35 arrived at Eglin to begin training."
Valparaiso residents had been worried about the noise the five dozen jets in the F-35 development program would cause. They also knew they couldn't stop the program from coming to Eglin. But in September 2008, city officials voted to sue the Air Force and the Department of Defense, citing an environmental-impact statement which found the original training site would have a significant noise impact on the surrounding area.
Valparaiso was the only municipality to take action against the F-35 program, which was poised to become a major economic driver for the Northwest Florida region.
Gaetz, working as an attorney with Keefe, Anchors, Gordon & Moyle, argued for a temporary injunction on the suit, saying Valparaiso did not adequately comply with a records request from Gaetz's firm. Ultimately, Eglin settled the lawsuit. The Air Force also agreed to continue with the F-35 program at Elgin, avoiding certain runways to minimize noise.
Last week, after years of development, the Air Force announced the F-35 is officially combat-ready. And Gaetz reminds readers how the world's most advanced weapon system fits into the war on terror.
"As we face new threats from countries like Iran and radical Muslim terrorists like ISIS," he writes, "it's critical that our military is prepared with the weapons and technology they need to protect us."
And that cannot happen without help.
Now running for Congress, Gaetz is committed to continuing the fight — with your financial support — to keep Northwest Florida an "important component to our national security."