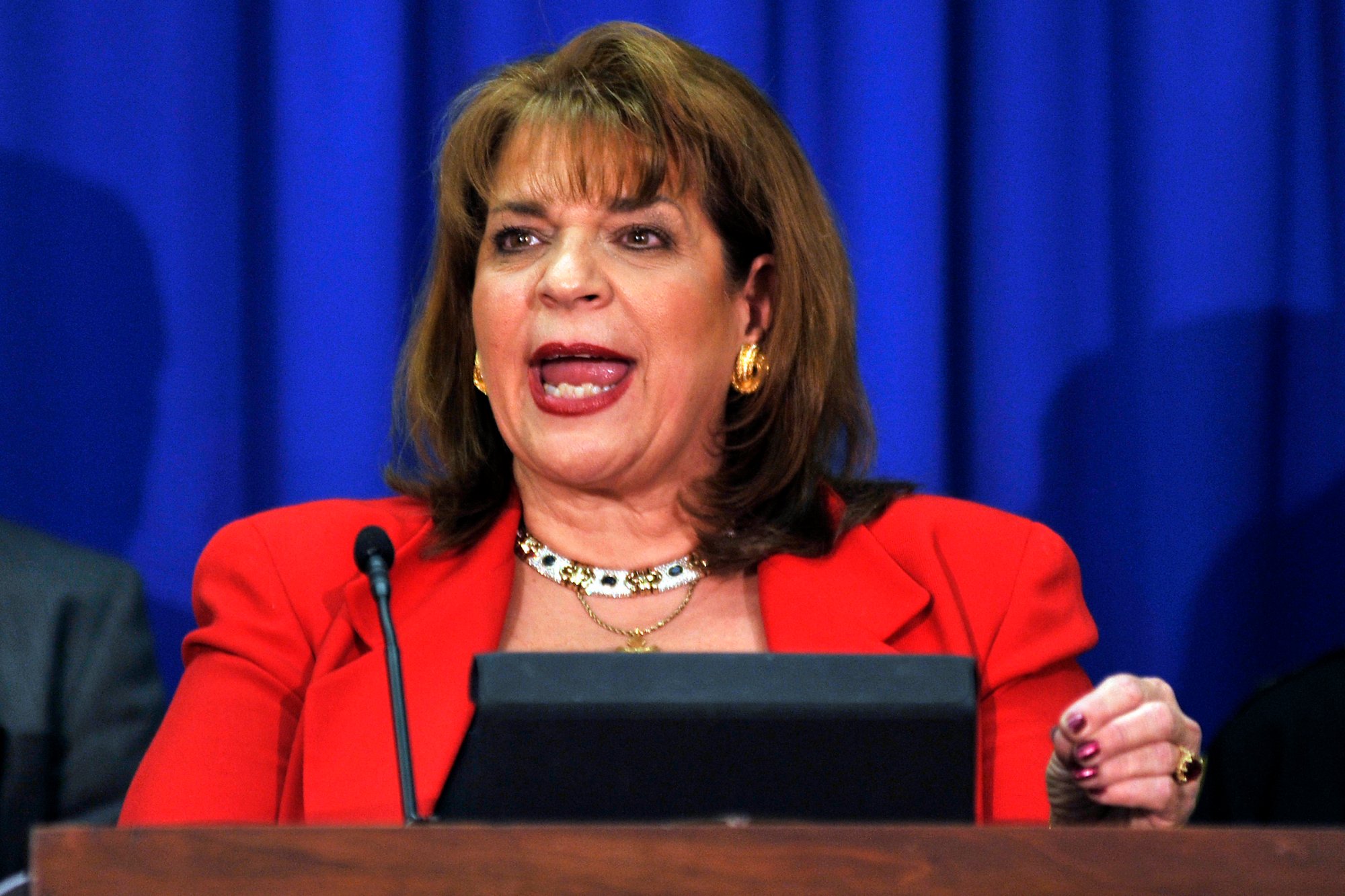 Of the three debates WJXT ran this week, the 4th Circuit State Attorney debate was sui generis.
It had, by far, the most passionate crowd, with vocal supporters of incumbent Angela Corey and her challengers, Wes White and Melissa Nelson.
The auditorium was the most full of the three as well.
Another unique point? The debate was not on live television.
However, said GM Bob Ellis, it will be aired after all: Sunday July 28 at 5 p.m., concluding a process of doubt as to whether it would be aired.
Though the debate streamed live and is archived online, there certainly are older Republicans who believe that if it's not on TV, it's not happening.
Before the decision to air the debate, there was skepticism about WJXT's programming choices from Corey supporters, such as the very high-profile head of the local Fraternal Order of Police, Steve Zona.
"I am being told News4Jax is refusing to air the state attorney debate," Zona contended.
"Why? I was there and Angela Corey clearly won the debate. Is News4Jax in bed with Melissa like the TU? Let the people have the opportunity to see for themselves," Zona posted to Facebook Thursday.
As the election approaches, Corey supporters have become more vigilant about bias against their candidate. The Florida Times-Union endorsement of Nelson didn't sit well with them.
And Zone, on Friday, questioned the timing of the airing of the debate, and an apparently scrapped debate on First Coast News next week.
News4Jax refused to air the State Attorney debate. After receiving pressure it appears they will air the debate. But I was just told it will not air until August 28, only two days before the last day of voting. Why not just air it August 30 at 7:00PM.
Now I am being told First Coast News has cancelled their State Attorney debate that was scheduled for August 23rd. Why?

The TU writes puff pieces for Melissa almost every day and has actually endorsed that candidate.

I just figured out what 5 or 6 rich guys help to buy during an election.
This Sunday on WJXT at 5:00 p.m. and 5:30 p.m, the following programs will air.
Growing Bolder

(TV-G) Ordinary people seek to improve their personal and professional lives by challenging themselves to start new businesses, adopt active lifestyles, and more.

Inside Edition

(

HD

, New, TV-PG) News correspondents present an alternative program involving hard-hitting investigations, celebrity and pop culture news and gossip, and human interest pieces.
Meanwhile, at least one other campaign welcomes the decision: that of Melissa Nelson.
"Since the clear victor of the WJXT debate was Melissa Nelson, our campaign is thrilled to see the debate televised in its entirety. Especially since the debate makes it obvious to any objective viewer that Wes White and Angela Corey are working in concert to smear and attack conservative outsider Melissa Nelson. Our message to voters will be simple; make a batch of popcorn, sit back, and see for yourself why Melissa Nelson is the only candidate who can restore trust and a strong commitment to public safety in the state attorney's office,"