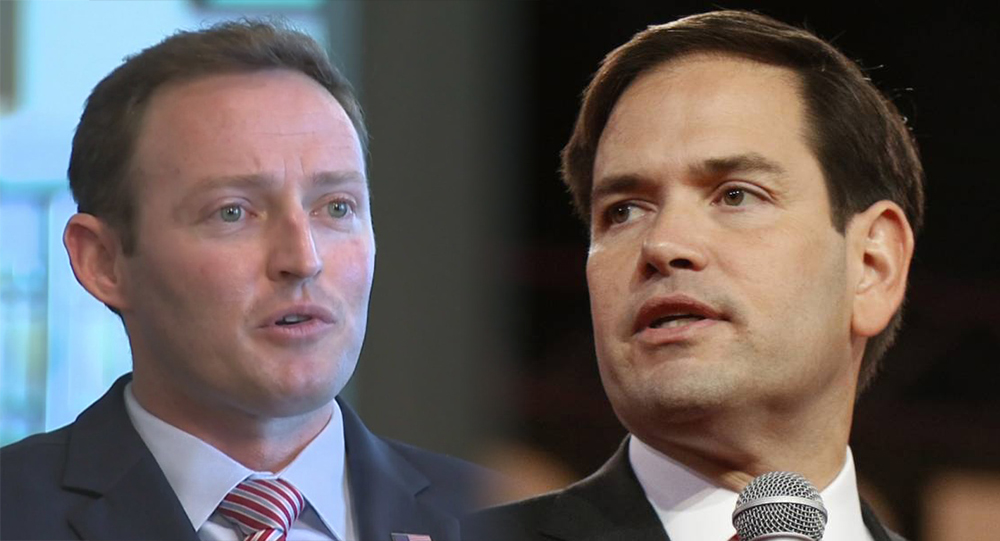 Likely U.S. Senate race general election opponents Patrick Murphy and Marco Rubio will make Jacksonville visits on Friday and Saturday respectively, in a nod to the battleground nature of the Northeast Florida metropolis.
On Friday, Murphy will hold a veterans' roundtable in Jacksonville at Bunker Labs, a downtown establishment that supports veteran entrepreneurs as they launch their own business ventures.
The company helps secure capital for vets as they re-enter the civilian workforce, along with education and mentorship opportunities.
Saturday, meanwhile, brings Sen. Rubio to Jacksonville.
He will be at what is billed as the grand opening of the Republican Party of Florida Regional Volunteer HQ in Jacksonville this Saturday, Aug. 27 at 12:30 p.m.
That event will be at 3428 Beach Blvd. on Jacksonville's Southside.
Before that, Rubio and Rep. Ron DeSantis will have a GOTV event in St. Augustine.
Doors open at 8:30 am and the event begins at 9:00 am at 157 King Street.