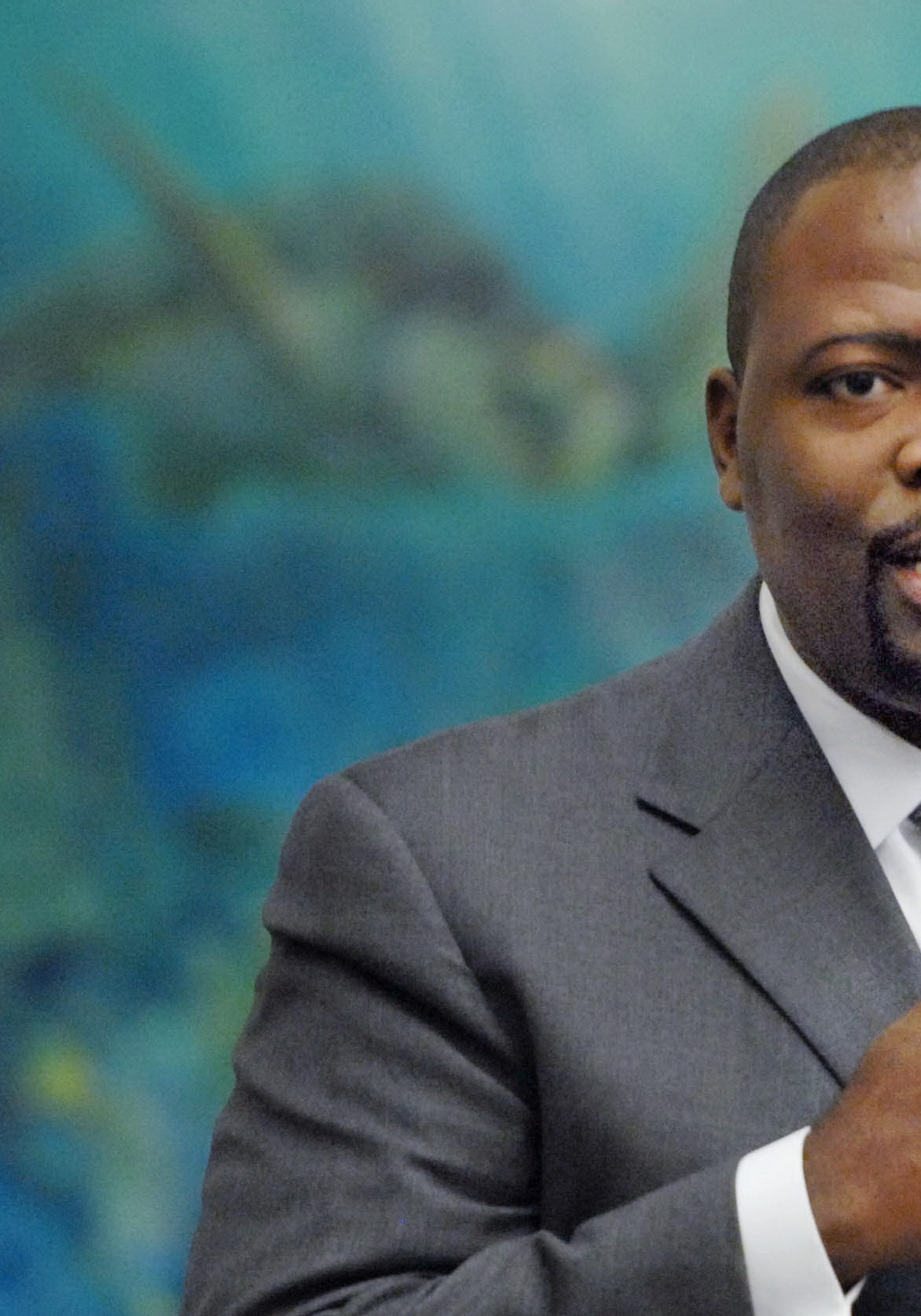 State Rep. Reggie Fullwood is an optimistic man — optimistic enough to run for re-election even with 14 federal felony counts hanging over his head.
Fullwood, a Jacksonville Democrat, won his primary. But it turns out federal prosecutors might be a tougher out than Tracie Davis, Lee Brown, or J.R. Gaillot were on the August ballot.
****
Fullwood filed a motion to dismiss the 10 wire fraud charges in the August indictment, and the response of prosecutors was delayed — which did not surprise Fullwood.
What may surprise him: more than one contributor, when asked by the FBI if they had a problem with Fullwood spending campaign contributions on personal expenditures, said yes.
Barry Moline, executive director of the Florida Municipal Electric Association, told the FBI his group would "absolutely not" have contributed to Fullwood's campaign in July 2010 were there any indication the money would have gone to personal expenses.
Margie Grant, vice president and general counsel for the Florida Realtors PAC, likewise said the PAC would "absolutely not" have contributed to Fullwood's campaign had they known the funds would be diverted for personal use.
Florida Chamber Vice President David Hart, one of the officers who manages the group's PAC, likewise told the FBI its contributions were intended for campaign purposes, not the candidate's personal enrichment.
Justin Thames, who manages the Florida CPA PAC that gave Fullwood $500 in 2010, said the same — any campaign contribution was to be used "as authorized by state law" and "not intended for the candidate's personal use."
Similar sentiments were expressed by Ron Meyer, an attorney for the Florida Education Association Advocacy Fund.
****
With these statements in mind, prosecutors spent 13 pages responding to Fullwood's assertion that "there is no fraud when the alleged victim gets what they bargained for." The feds called Fullwood "sadly mistaken."
"Campaign donors did not give money to Mr. Fullwood to spend however he wished; if they wanted to do that, they could have. Instead, they gave money to his campaign account to be used by the campaign for campaign-related expenses. In fact, as the interviews reflect, the donors would not have given money to Mr. Fullwood's campaign had they known he was not going to use it for campaign-related activities," the prosecution claims.
Fullwood's defense attorney also asserted the case for wire fraud had not been properly made in the indictment; the prosecution believes otherwise.
"An argument that Mr. Fullwood does not like the evidence or the government's theory is insufficient to state a basis for dismissing the case," the feds claim.
As well, the response to Fullwood's motion lays out the federal case: between 2010 and 2011, Fullwood solicited campaign donations, then transferred money from the campaign account to his personal account "to pay personal expenses or withdraw cash at various locations, including restaurants, grocery stores, retail stores, jewelry stores, florists, gas stations, ATMS for cash withdrawals, and liquor stores."
To conceal the transactions, the prosecutors assert Fullwood would "submit or cause to be submitted false and fraudulent campaign expenditure reports to the State of Florida."
"These allegations fall within the ambit of the wire-fraud statute — which prohibits and punishes defendants who deprive someone (campaign donors) of something of value (their campaign contributions) by trick, deceit, or overreaching (lying about the purpose of their donations)," the prosecution asserts.
As of now, Fullwood's trial is scheduled for Oct. 11 at 8:45 a.m. There likely will be a hearing later this month regarding the motion to dismiss and the prosecutors' response.