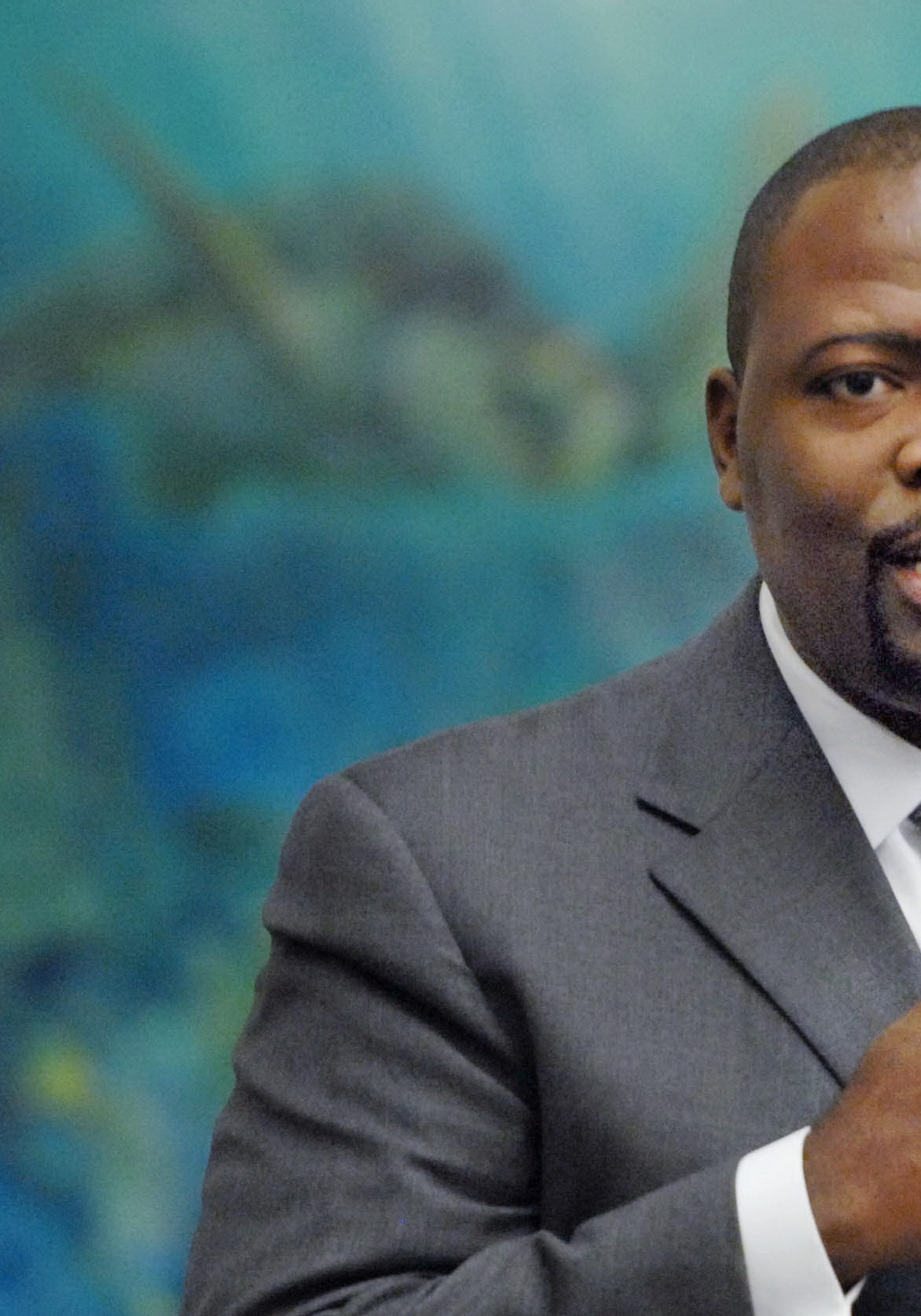 State Rep. Reggie Fullwood faces 14 federal counts related to spending campaign funds on personal expenses.
Since he was indicted in April, Fullwood has contended the charges were overblown.
To that end, his attorney, Robert Willis, filed a motion to dismiss the 10 wire fraud counts in August, saying that since no one has claimed to be defrauded, the feds don't have a case.
In September, the feds countered that claim, with attorney Mark Devereaux asserting that at least five contributors attested to the contrary.
Against that gloomy backdrop, a Monday hearing in Fullwood's case addressed that motion to dismiss and the feds' objection to it.
It didn't go Fullwood's way.
Judge Marcia Morales Howard flatly denied Fullwood's dismissal motion, saying that there's no way to test the pre-trial sufficiency of the evidence.
The contributors' property interest in the money, the judge said, was secured at the time of the contribution.
As well, Judge Howard said, regarding the prosecutors' assertion that there was a pattern of "fraudulent contributions," that Fullwood's assertion that contributors got what they paid for doesn't hold water, given precedent established in case law.
The arguments Fullwood's side was making, the judge said, were predicated on the assumption that evidence that contributors' property interest was thwarted would not be provided.
While campaign contributors lose control of their money upon donation, the judge asserted that spending campaign money for personal expenses conflicted with their intent.
The indictment, said the judge, tracks the statute, sets forth the offense, and offers enough factual backup for Fullwood to be aware of the case against him.
Of course, the indictment will have to be proven in court, and the court date is set for 8:45 a.m. Oct. 11, when jury selection begins.
The prosecution will need three or four days to make its case, with a couple of more days allotted for defense.
Expectation is for an extended period of jury selection, given Fullwood's notoriety as a local politician. That said, the judge believes the case can be finished and to the jury by Oct. 19.
In addition to the October court battle, Fullwood, faces a general election challenge from Republican Mark Griffin.
Though Fullwood is an incumbent in a heavily Democratic district, this legal situation could prove to be an equalizer in his re-election campaign.
At the very least.
If Fullwood is convicted of the 10 counts of wire fraud and four counts of failure to file tax returns, he faces 204 years in prison.
When asked after the hearing about the contributors that told the feds that they didn't intend for campaign contributions to be used on personal expenses, Fullwood smiled wryly.
"We'll have our own witnesses that will say something different," the state representative said.