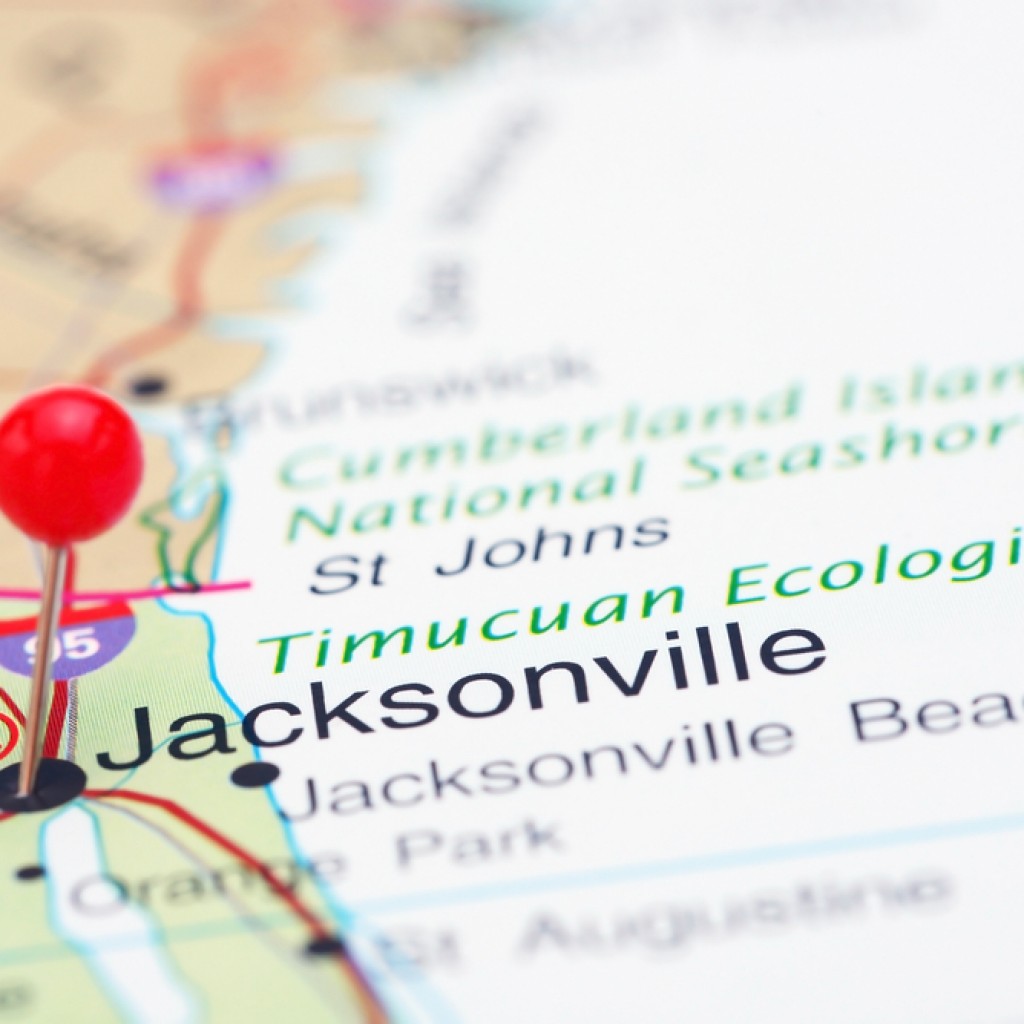 When running for office in 2015, Jacksonville Mayor Lenny Curry vowed to bring back the Jacksonville Journey.
Under previous mayor Alvin Brown, many Journey programs had been moved to the purview of other organizations, such as the Jacksonville Children's Commission. Funding levels for the Journey were cut.
Curry's vows to reinstate the Journey coincided, especially during the later stretches of the campaign, with visits to places like Grand Park — areas that time and infrastructural renewal forgot.
Once elected, Mayor Curry stuck to his word.
His transition committees, in June 2015, looked at ways to revive Journey initiatives.
At that point, former Jacksonville City Councilman Johnny Gaffney gave an interesting quote to WJCT: "[The community] wants to make sure that these dollars are going to what's going to help their causes or help the community. So we have to get their buy-in or they [will] be pretty frustrated with their council people and call in. The city council person has to advocate for their constituents."
Curry's first budget saw an uptick in Journey funding. When introducing it to Council in July, with a more than 100 percent budget increase, the mayor said "all lives matter" and "these are Jacksonville's children."
Beyond the budgetary commitment, Curry spent time in 2015 seeing which Journey programs worked and which ones were less successful.
A "Day of Journey" in 2015 saw the mayor visiting various places that received Journey funding, such as an Alternatives to Out of School Suspension center on Jacksonville's Southside and a day care facility in Arlington.
"It's one thing to look at programs on a spreadsheet," Curry said, "another to go out and see what they're doing."
Even during that Day of Journey, there were suggestions there may be limitations on how much these programs — funded with around $5 million a year to help kids in 10 of the most troubled zip codes — can do.
The woman running the day care facility in Arlington shined a spotlight on the profound disadvantages that infants and toddlers faced, saying "some of the kids in the neighborhood aren't up to par" when it comes to being able to achieve learning outcomes. For example, some of the VPK students are "behind in speech," a function of inadequate socialization … the kind of thing that, if left unchecked, leads to greater issues as these youngsters mature.
After his "Day of Journey," Curry rebranded the Jacksonville Journey as the "Jax Journey" in December, framing the reboot in aspirational language.
"Arguably, this is the most important thing we'll be doing in the years ahead," Curry said.
The Journey, Curry emphasized, is "about making sure that young people know that we love them, we care for them, and they know we're going to invest in them."
Curry mentioned the $5 million budget for the Journey as "just a start," as he expects to ramp up this program in the years ahead.
However, as is often the case, expectations and reality can diverge. And one unanticipated pressure point, in terms of at least one member of the council on budget night, turned out to be the usage of data itself and the program's ultimate efficacy in the targeted zip codes.
—-
The fissure started months back, with Councilman Scott Wilson questioning the city's use of data for economic incentives, which are tailored toward census tracts, not blocks.
There were other issues with the data used: the city limited the data used for incentive calculations to high unemployment and low income, deciding not to factor in other calculations like high school graduation rates and median housing prices.
But even then, Wilson's assistant mentioned her boss felt the more hardscrabble areas of his district were shorted on Journey funds.
Though that seemingly ephemeral subcommittee meeting came and went, the fissure it spawned in the reflexively pro-Journey consensus grew into a full-scale crack on budget night last Tuesday, when the normally reserved Wilson called for a floor amendment: to remove half of the Journey's funding, in order to get a more precise data regarding the Journey's impact on crime rates.
Wilson noted there were areas in zip codes in his inner Southside district that had issues just as glaring as those found in some Journey zip codes.
Wilson's motion failed. But it did not go unnoticed among those responsible for oversight of the Journey.
—-
Ahead of Thursday's joint meeting of the Jacksonville Journey and Jacksonville Children's Commission, Journey oversight board chair W.C. Gentry expressed his "disappointment" with Councilman Wilson for his attempted floor amendment to take half the funds from the Journey's FY 16/17 budget.
Wilson's sticking point was a lack of granular enough crime data for the Journey, which addresses issues in what Gentry calls "the worst-of-the-worst" zip codes.
Wilson contends there are high-crime areas in his district; Gentry told FloridaPolitics.com that while pockets in Wilson's Southside district have issues, the Journey formula is limited by budget constraints.
Essentially, if the Journey had more money, it could do more than just the 10 zip codes in North and West Jacksonville.
Gentry noted crime data is processed by the Jacksonville Sheriff's Office, and aggregated by a third-party vendor, NLP Logic.
When NLP Logic signed on earlier in the Curry administration, the plan was for a more "data driven" approach.
Gentry also added that, contrary to the assertions of some on the council who seemed to believe Journey initiatives were open to anyone in a zip code, there was a priority on youth who demonstrated poverty and disadvantage.
In other words, kids living in million-dollar homes on the river were not benefiting from the programs designed to uplift people in Section 8 housing.
Clearly, though, the Journey is still a work in progress … and that reality was underscored by the quarterly meeting of the Jax Journey Oversight Committee and the Jacksonville Children's Commission, which offered an overview of a summer camp program that didn't go as well as it could have.
—
At a previous Journey meeting, there were concerns the summer camp program wasn't meeting literacy goals, in part because needed books were not provided.
Minutes from the July meeting of the Journey revealed "a critical component of this program has not been followed because this vendor did not purchase the read-aloud books, and we are in week five of the program. There cannot be a reading program without books to read, and these children need to have their own books in order to improve their fluency.
"Additional $25 per week per child was paid to a service that has not been provided, and there has been no monitoring or visits by the Children's Commission; what we have is a program that have children who at this time cannot read and will not receive the benefits of what we were expecting, and we do not get the benefit of the dollars spent for the program," the minutes continued.
"If we're going to engage into these programs … we need to build into this program teachers," said Gentry, who said it was a learning experience.
"We also need to have a clear understanding of our respective goals in these programs," Gentry added.
"We're focused on a program … how we best work together," Gentry continued.
From the Jacksonville Children's Commission, Jon Heymann addressed ways to work together in order to meet common goals.
Gentry contended "at a macro level, it may make sense," but there may be divergence elsewhere.
"We need to get out of the box. Stop treating every program the same. Stop letting the vendors do whatever the hell they want to do within certain parameters," Gentry said, urging "thinking out of the box" and "getting real specific about certain populations of children."
Gentry and Heyman discussed literacy enrichment, including summer school and after school programs.
Other challenges include funding.
"We are working on faith that the mayor will continue to support this as well as the city council," Heymann said.
Part of the problem with long-term planning: the budget year begins Oct. 1, well after the school year, which requires assurances that can't necessarily be provided when the budget is passed in Jacksonville in late-September.
Discussed: a survey conducted after the summer camps.
As the summer went on, the attendance dropped off, suggesting an "engagement problem."
The focus was to recruit from Section 8 housing, and there seemed to be an advantage in terms of attendance when the locations were close to the housing.
Of the 495 participants, 46 attended every day, while 78 attended less than half of the possible days.
Gentry suggested "more money" from the city council. Heymann noted six of the seven camp sites had no experience running academically oriented camps.
Journey Project Director Debbie Verges suggested tying payment to vendors with measurable, data-driven achievement.
The cost impact of the literacy component: $100 per week per student, versus $75 a week without literacy.
The conversation turned then to the larger mission of each group.
"Some of our city council doesn't understand what we're doing … we're focused on areas with the highest crime and highest poverty," Gentry said.
Heymann noted the complaining councilman's district receives over $1.2 million from the Children's Commission.
Unlike the Journey, the Children's Commission addresses the entire city, not just high-crime areas.
Conversation also included a memorandum of understanding between the groups, with discussion including avoiding overlap.
Heymann asserted the memorandum should address "what needs oversight by whom."
Gentry noted that understanding of the Journey programs has become more holistic over time, with a move from dealing with middle school kids' behavioral problems, to improving literacy among elementary school students so they don't become the behavioral problems of the future.
There are a number of students, Gentry said, who can't read at all by the third grade.
"We need an absolute commitment from DCPS," Gentry said, to put strong "literacy" teachers in high-risk schools, and make those teachers available after school.
"It's a challenge," Gentry said, given the school district's "retention problems."
In two or three years, Gentry said, there could be a tremendous impact.
But that impact would require a real resource commitment. And collaboration across platforms.
Another issue, identified by Gentry: not every school principal shares the commitment to these programs.
And these programs take time — perhaps three years — to show results.
"It won't happen the first year," Gentry said, but by year three "the number of proficient readers could triple."
"We're going to have to bring in the very best people in children's programs," Gentry said, "to engage the kids" and to "trick them into reading."
As well, Gentry added, there are discrete missions for the Journey and the Children's Commission: the Journey's mandate is to reduce crime, while the Children's Commission is to help kids more broadly.
"Everyone wants services. Everyone has crime. Everyone has poverty," Gentry said. "We're trying to focus on the worst areas.
"People are going to want it all over the community, but it can't be all over the community without money," Gentry added.
Also discussed: the two-generation approach used in Jacksonville, which helps parents improve their skills through the Library Expanded Access Program.
Heymann said there is a "huge need" in this area, as there are parents who don't read proficiently enough to model reading at home.
The takeaway from the meeting: there will be an Memorandum of Understanding between the two groups, and they will develop a meaningful framework so they can work together.
"We need as the Journey to do a better job laying out the scope of the work," Gentry said, refining "deliverables" and making the RFP better for future literacy programs, and everything else.
The Journey rose a decade ago under John Peyton, fell under Alvin Brown, and is now ascendant again. However, what is clear is that the honeymoon period's aspirational rhetoric has now faded into the grey slog of operational reality.
The Journey Oversight Committee meets at 4 p.m. Thursday.