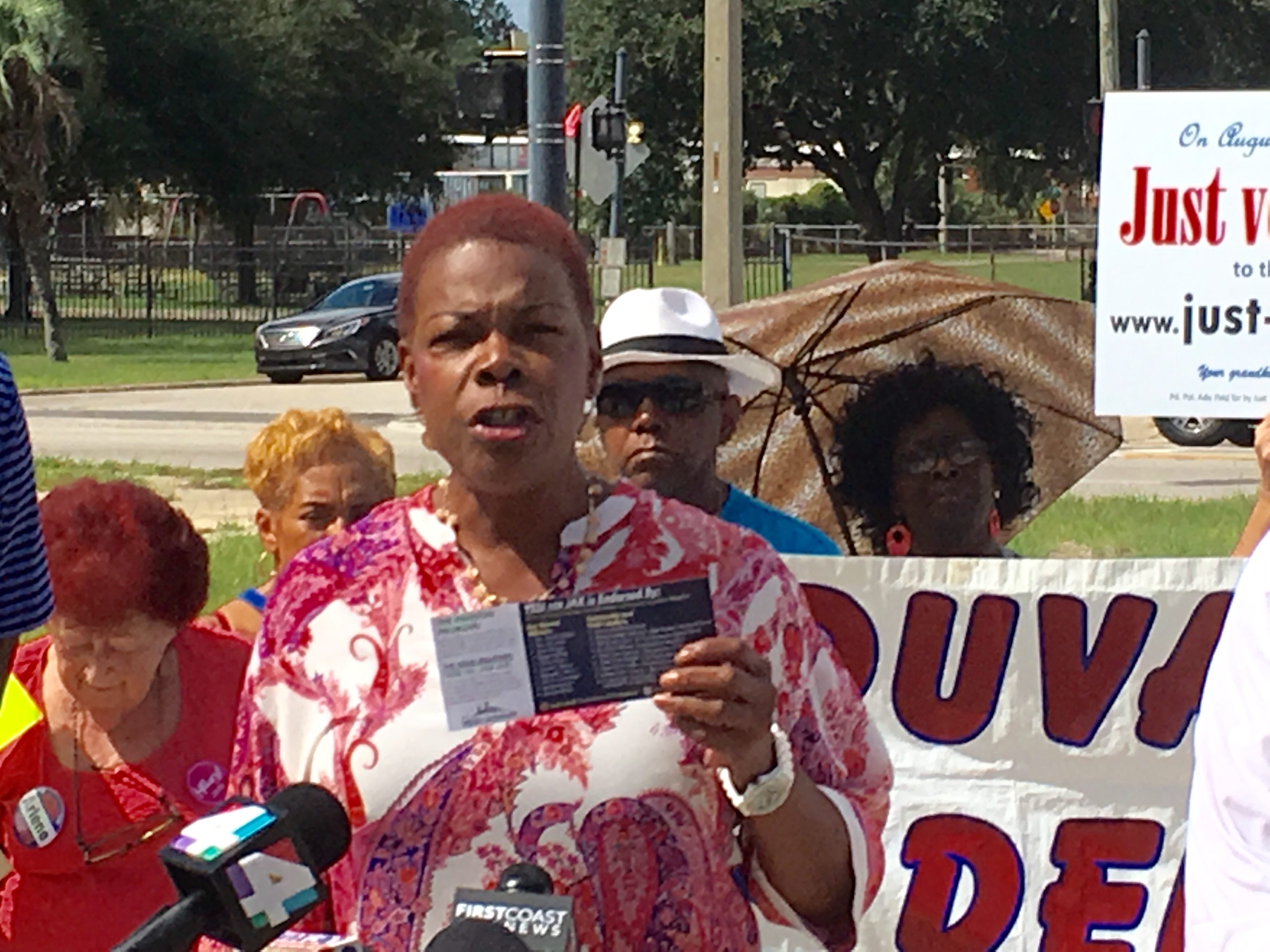 The Duval County Democratic Party is seeking a new chair and the frontrunner is Sen. Audrey Gibson. Yet Gibson is facing one challenger who is calling her out for putting "politics over people."
Jimmy Deininger, Gibson's opponent in the December election, notes that "our local party is in a state of dysfunction, and to overcome this we must start addressing the major issues that working class and young people in Duval County are currently struggling with — no matter their political affiliation."
Deininger wants to expand the party by "rejecting identity politics and speaking to working class issues," with a corollary goal of filling the roughly 500 empty precinct seats.
He believes membership can be tripled in three years.
Throughout an email Deininger sent to FloridaPolitics.com, he cited multiple examples of issues where he has found Gibson lacking.
One such issue: County Referendum 1, the pension-reform referendum that authorized extending a sales tax to pay for pension debt, if collective bargaining closed the existing plans.
The current chair of the party, Deininger charged, set up a committee in late March to "investigate" the referendum, but it took "efforts from local activists, young Teamsters, and active Democrats like myself [to compel] the DCDEC and local Democrats to come out against the pension tax only days before early voting."
"Although Sen. Gibson was against the tax in August, she voted for it to reach the City Council in the state Legislature, showing her lack of judgment on an extremely regressive tax which will affect the pockets of working class and predominantly poor black income families [SIC]," Deininger notes.
Deininger also attacks Gibson for her response to the death of Vernell Bing Jr., gunned down in Springfield after a high-speed police chase through residential streets.
"Gibson was silent when Vernell Bing Jr. was shot and killed on Liberty and Ninth. In fact, for weeks a majority of local elected Democrats refused to address the JSO shooting until Mayor Curry and Alan Grayson made their visits to the memorial to meet with activists and the family members of Bing. When publicly confronted with this issue at a DEC meeting, Gibson's response to membership was simply 'I sent somebody,'" Deininger asserts.
"It is unacceptable that when a community of people are suffering, Sen. Gibson chose once again politics over people — essentially refusing to address police brutality, a major issue that a majority of Democrats locally, and across the nation, want to see addressed now. For a Democrat with a degree in criminology, I expect more from Sen. Gibson on issues surrounding police brutality, and criminal justice reform in the future," Deininger adds.
He also lays into Gibson for taking money from such reliable sources as Walt Disney, Comcast, and R.J. Reynolds.
Gibson offered a pithy response: "I am a coalition builder and am laser-focused on moving our DEC forward. I am neither interested in reading nor commenting on negativity."