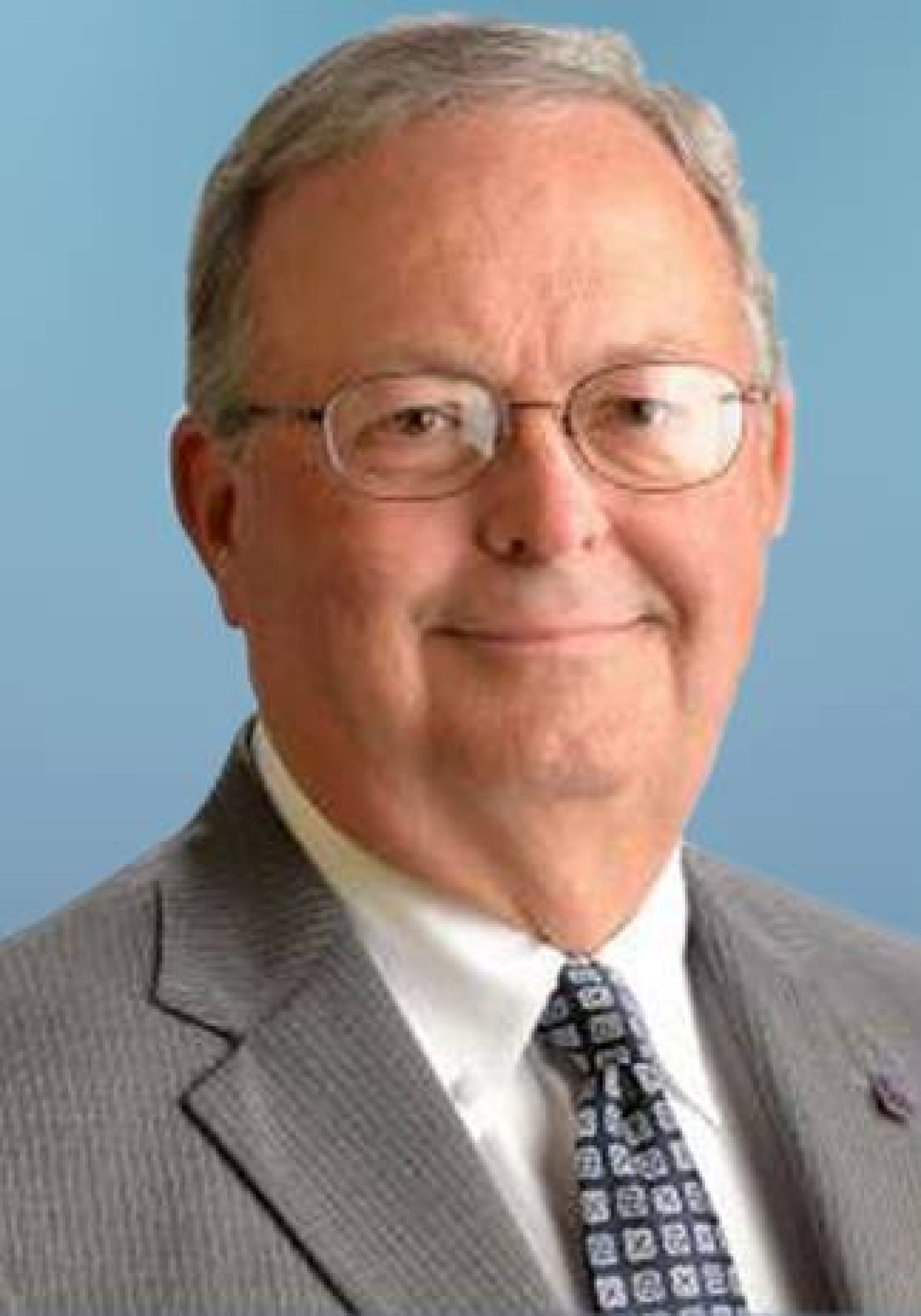 Just as a cat has multiple lives, so too does Sam Shiver, who will be employed in the 4th Circuit Public Defender's office once Charlie Cofer takes over in January.
Shiver was first introduced to Florida Politics readers in December 2015, when he confirmed that Matt Shirk would be running for re-election.
Cofer told us that he had heard Shiver was "bright and intelligent," a perception confirmed by a "very casual" meeting Cofer had with Shiver.
Shiver will not be engaged in a public information officer or public relations capacity in the Public Defender's office.
However, even if he has a background role, Shiver still is the registered agent and chairperson of a PAC that was active as recently as November 2016.
Shiver's "Floridians for a Better Florida" took in over $61,000 since Shirk lost his primary election.
The biggest donors: Duke Energy, which gave $10,000, and another committee, "Floridians for Common Sense," which is out of St. Petersburg and seemed to use Shiver's committee as a pass through for $40,000.
That group has some interesting donors with money passing through to an operation run by someone working a day job in the public defender's office.
Among them: the private-prison profiteers of The Geo Group, which gave $2,500 in August to "Floridians for Common Sense," and the Pauly Jail Building Company, which gave $500 in October.
Meanwhile, the committee was playing in statewide Democratic races ahead of the August primary.
Those Democratic races were a world away from Shiver and his role in Shirk's office, as an enthusiastic defender of the embattled second-term incumbent.
****
It wasn't too long ago that Cofer took issue with Shiver's unique role.
By June, Cofer had identified Shiver's employment by Shirk as an exploitable campaign issue, and made Shiver part of the discourse with memorable quotes.
Shirk's opponent, retired judge Charles Cofer, criticized Shiver for working on the incumbent's campaign, while on the public payroll to the tune of $73,000 per annum.
"It is clear that Mr. Shirk has found it difficult to raise funds to support his campaign," Cofer said. "It is also clear that his solution to this problem is to have taxpayers finance his campaign indirectly through his Public Defender's Office budget. This is clearly illegal and unethical."
"The only role that a public relations employee can have at the Public Defender's Office is to try and restore Mr. Shirk's tarnished reputation within the community," Cofer said. "The most appalling aspect of this sham is the dishonest manner in which Mr. Shirk has chosen to use public money to help pay obvious campaign expenses, like the salary of his political consultant."
Cofer charged that Shiver was overpaid "in order to receive kickbacks" to Shirk's campaign account.
Shiver's S.O.S. Consulting had contributed $500 to the Shirk campaign, which Cofer called "an obvious illegal diversion of taxpayer funds … this illegal and unethical practice."
Cofer's passion on the issue had cooled in the months between June and Thursday night however.
Cofer told FloridaPolitics.com that the kerfuffle "helped minimize [Shiver's] impact in Shirk's campaign."
The passive voice was a far cry from the heated language of the sizzling summer.
"The most appalling aspect of this sham is the dishonest manner in which Mr. Shirk has chosen to use public money to help pay obvious campaign expenses, like the salary of his political consultant," Cofer said.
****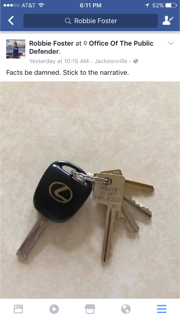 This story is one of two of note involving past and present public relations men for Matt Shirk.
Robbie Foster had a couple of rough news cycles, courtesy of Action News Jax, which took issue with his having used his swipe card to enter the public defender's officer 24 of 71 days since September, when Foster replaced Shiver as public relations man.
Action News Jax took issue with a number of Foster's recollections, and Foster claimed that he was not given the proper forum to answer Action News's charges and that his words were misrepresented in two adversarial phone interviews on back to back days.
At issue: Foster's claim that he had a "master key" to the public defender's office. There was no evidence with the city of Jacksonville of Foster having been issued a key to the building.
Foster produced visual evidence on Wednesday, posting a picture of a Lexus key chain with a master key on it.
Action News Jax, meanwhile, stands by its reporting, with one internal source expressing skepticism that the "master key" pictured is Foster's, or that it's even a master key to the public defender's building.
Foster also has contended that in his capacity in Shirk's office, he deals with media and the public primarily.
Action News sources, meanwhile, have taken issue with Foster's characterization of his role, noting they were never told he was the media contact after Shiver left that role.