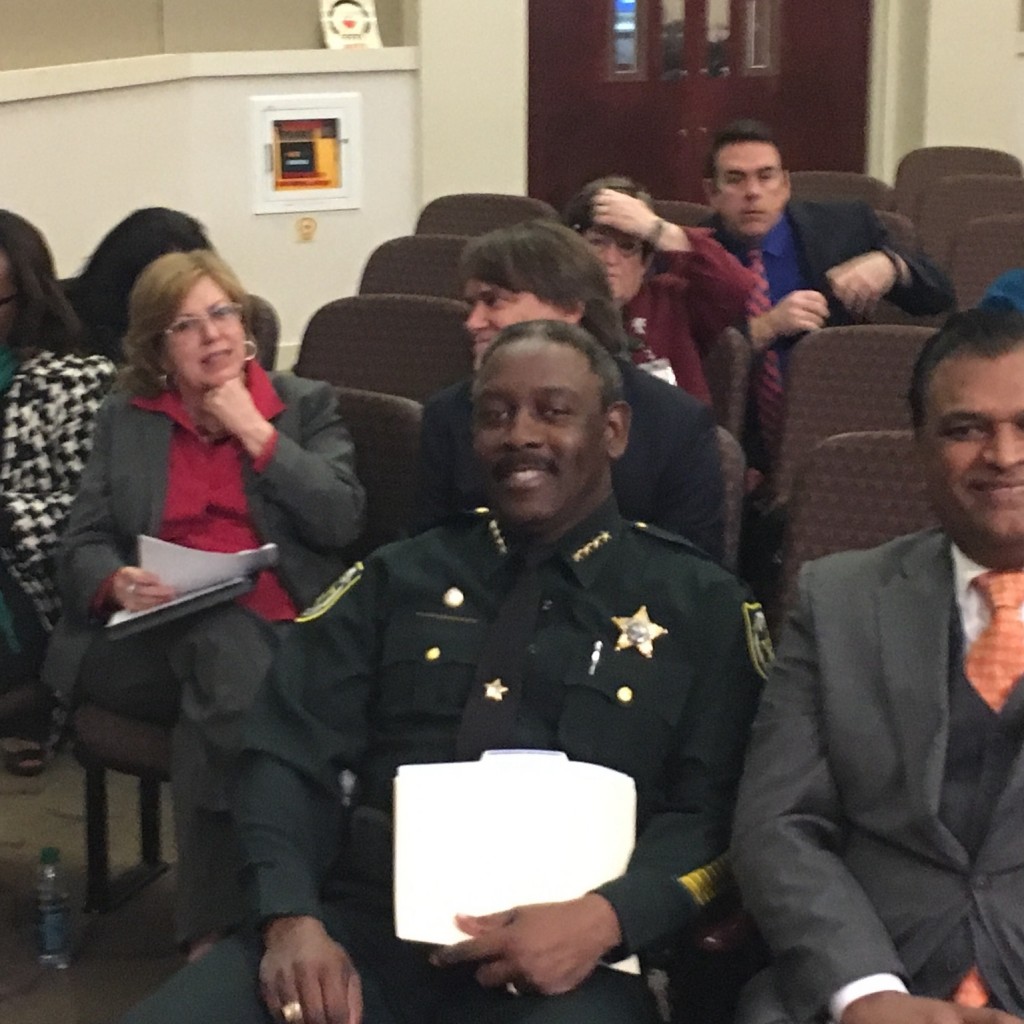 Wednesday is the day that Orange County's voters figured they had turned their sheriff, tax collector, property appraiser, clerk of courts, supervisor of elections and comptroller into non-partisan, term-limited county officials – but it's not happening.
And it is unclear if it will ever happen.
Late Tuesday Judge Bob Leblanc of Florida's 9th Circuit Court issued a temporary stay, blocking any enforcement for now of Orange County's Charter Amendment Questions 2 and 3. Those ballot measures were approved by voters in the Nov. 8 general election.
Based on recommendations by the Orange County Charter Review Commission, those two amendment questions were placed on the general election ballot. Their intended purpose was to transform the county's six state-controlled, constitutional offices into county-controlled, charter offices. That would have given the Orange County mayor and Board of Commissioners some direct power over their offices, their budgets and potentially over their operations. The measures also sought to make the offices non-partisan and term-limited.
Voters overwhelmingly said yes, voting in Charter Amendment Question 2 with 69 percent approval, and Question 3 with 70 percent approval.
The office holders themselves had mostly opposed the effort, and several spoke out against it last year during public hearings. They argued that their offices' most vital attribute is independence from county control, and presumably from county political interference. Their statewide advocacy association, the Florida Association for Constitutional Officers, sued on Dec. 22 to keep the measures from going into effect after voters approved them.
"The challenged Charter Amendments conflict with and are in violation of Florida Law and the Orange County Charter;" the group asserted in its lawsuit, continuing with that the amendments, "impugn upon and chip away at the independence of the Constitutional Officers; deprive the Officers of their constitutionally protected property right to hold the office to which they were elected; conflict with Florida's Election Code and Constitution, which provide for partisan elections; and are inherently inconsistent with one another in that one attempts to reaffirm their independent, non-Charter, County Constitutional status, while the other purports to make those same offices Charter Offices."
None of Orange County's six constitutional officers explicitly signed on as co-plaintiffs to the lawsuit. However, Orange County Sheriff Jerry Demings is president of the Florida Association for Constitutional Officers. And he filed his own affidavit last Friday, declaring that the charter amendments would cause "significant and irreversible harm" to his office's ability to carry out its duties.
LeBlanc approved the stay sought by the association, and promised an expedited hearing to consider the full issue.
The suit was brought specifically against Orange County Supervisor of Elections Bill Cowles, for the legal technical reason that he's in charge of all election-related matters for the county. He did not respond to a request for comment Wednesday.
A spokeswoman for Orange County Mayor Teresa Jacobs, who pushed hard for the charter amendments, said the county would not comment, pending the litigation.
The difference at stake is how the offices are authorized. Currently they are authorized by the Florida Constitution, making them untouchable by county officials. The county can, as some counties have done, replace each of them with county offices authorized by the county charter. Ad that was the effort.
All six of the Orange County constitutional officers who won on Nov. 8, Demings, Tax Collector Scott Randolph, Property Appraiser Rick Singh, Clerk of Courts Tiffany Moore Russell, Comptroller Phil Diamond, and Cowles, were sworn in and installed into their offices on Tuesday, as constitutional officers of the state of Florida. Today they could have been resworn in and installed as county charter officers, had the stay not been granted.
All but Diamond won re-elections. He is new in that office, succeeding the now-retired Comptroller Martha Haynie, who was among the most fervent critics of the effort to transform the offices from state-control to county-control.
Behind the amendments and the lawsuit is a long-running dispute pitting the Republican Jacobs together with the Republican-controlled Board of Commissioners and Republican-dominated Charter Review Commission, versus the six constitutional officers, five of whom are Democrats. Jacobs' office and those of the commissioners are officially non-partisan. The county's voter base is now solidly and increasingly Democratic, making it more and more difficult for Republicans to win county-wide elections unless political party affiliations are not listed on the ballots beside their names.
There already was a previous yet so-far failed effort to transform the constitutional offices into term-limited, non-partisan posts. A 2014 charter amendment, also approved by 70 percent of voters, was nullified last year when Circuit Judge Keith White agreed with the constitutional officers in a lawsuit brought by Demings, Randolph and Singh. He declared last spring that Orange County and the voters of Orange County had no authority under state law to change the status of those offices, at least not the way they tried. Orange County had promised to appeal that decision, but no appeal has yet been filed.
Last year's Charter Amendment Questions 2 and 3 were crafted and placed before voters in part in an attempt to try a different strategy to seek that same result.
As the Charter Review Commission voted to send the two amendments toward the ballot, there was considerable discussion between the board members and the commission's attorney, Wade Vose, about whether and how the county might yet gain control over the six offices. At that time Vose expressed legal uncertainty for the new strategy's success, and cautioned it might be reliant on some future act of the Florida Legislature to clarify the routes of authority.