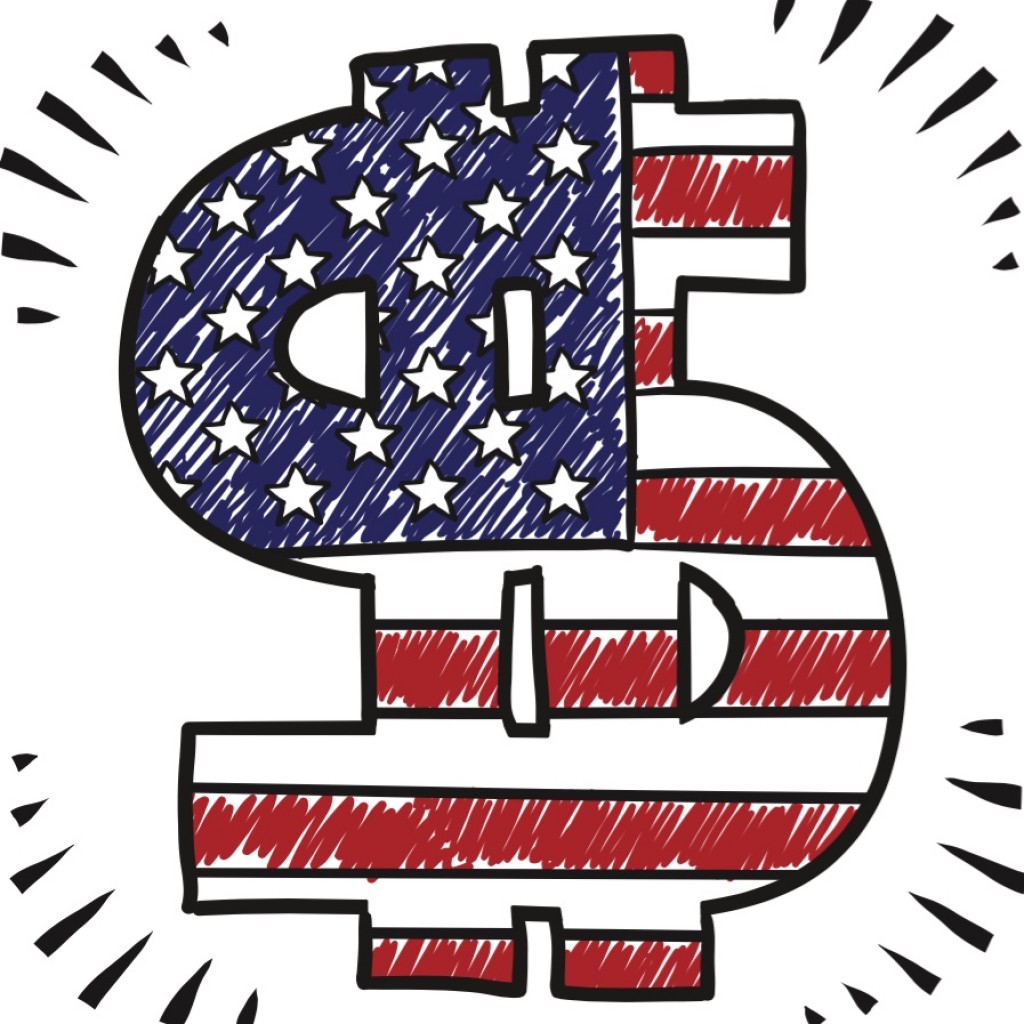 Think of it as the last hurrah before the 2017 Legislative Session.
Members of the House and Senate can't raise money while the Legislature is session, putting a 60-day pause on fundraising each year. And while that may be good news for their most loyal contributors' pocketbooks, it does mean you can expect a mad dash for last minute fundraising before clock starts on the 2017 Session.
House Majority, the fundraising arm of House Republicans, has a bevy of fundraisers planned for Monday. All of the events are hosted by Speaker Richard Corcoran, Rep. Jose Oliva, and Rep. Chris Sprowls.
Reps. Cord Byrd, Clay Yarborough, and Jason Fischer will kick off their fundraising early in the day with a reception at the Governors Club, 202 S. Adams Street, from 11:30 a.m. to 1:30 p.m. Yarborough will be back at the Governors Club at 5 p.m. for another fundraising reception, this time with Reps. Thomas Leek and Stan McClain.
The Southern Public House, 224 East College Ave, is the place to be Monday evening from 4:30 p.m. to 6 p.m. That's where you'll find a fundraiser for Reps. James Grant, Mel Ponder, and Halsey Beshears. Rep. Brad Drake will be raising dough a few blocks away at Clyde's and Costello's, 210 South Adams Street. His fundraiser is also scheduled for 4:30 p.m. to 6 p.m.
If hanging out at bars aren't your style, then the fundraising reception for Reps. Cary Pigman, Michael Grant, Bryon Donalds, Joe Gruters, Ralph Massullo, and Julio Gonzalez might be up your alley. The event is scheduled for 4:30 p.m. to 6 p.m. at the Governors Inn, 209 S. Adams Street.
Senators are also getting in on the action. Senate President Joe Negron, Sen. Bill Galvano, Majority Leader Wilton Simpson, and Sen. Jack Latvala will host a fundraiser for Ed Hooper, who's hoping to replace Latvala in the Florida Senate, from 2:30 p.m. to 4 p.m. at The Governors Club.
Galvano and Simpson are also hosting a fundraiser for Sen. Frank Artiles and Rep. Manny Diaz, who is running for Senate in 2018, from 6 p.m. to 9:30 p.m. at The Maddox House, 510 North Adams Street.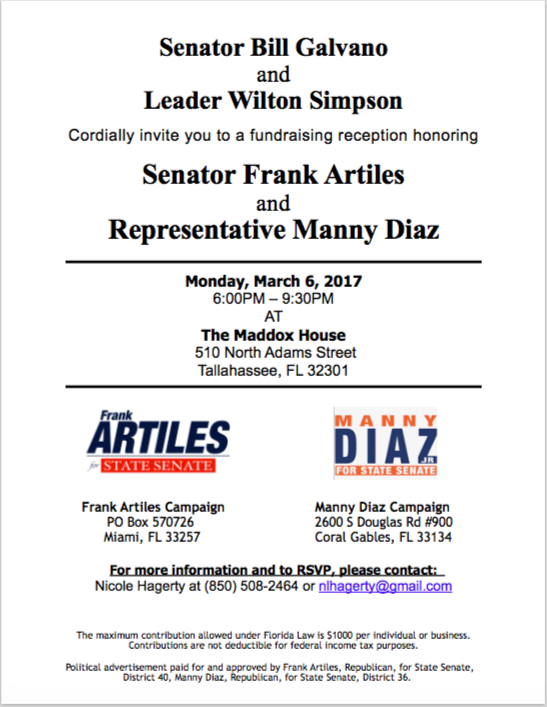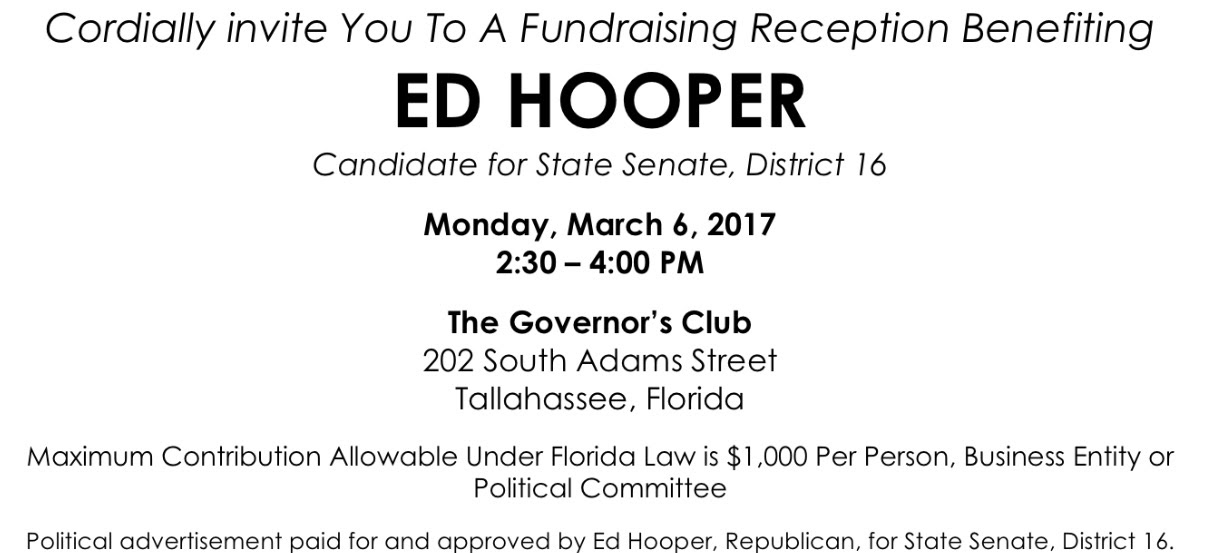 Save