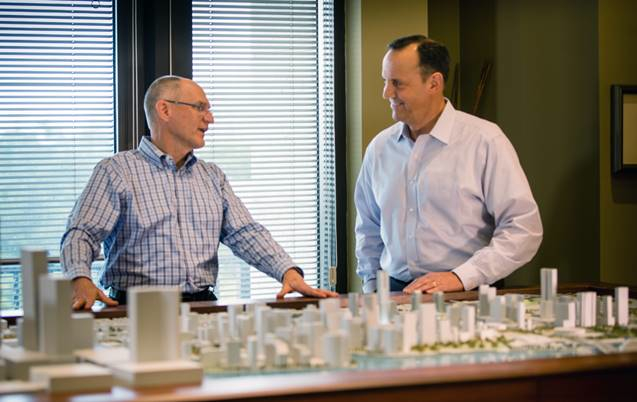 Brightline, the private, for-profit intercity passenger railroad that plans to open service in South Florida this summer and one day send a 110-mph train to Orlando, announced the hiring of a new CEO and other executive moves Wednesday.
Dave Howard, a former Major League Baseball executive from New York, was named chief executive officer.
Former Brightline President Michael Reininger was named executive director of Florida East Coast Industries, Brightline's parent company, where he will lead new development and growth opportunities.
Patrick Goddard was promoted to chief operating officer of Brightline.
Brightline, formerly known as All Aboard Florida, plans to open service between West Palm Beach, Fort Lauderdale and Miami this summer with trains that travel up to 79 mph. Sometime in the future – the timetables are in flux due to litigation and financing issues – the company wants to extend service from West Palm Beach to Orlando, with trains traveling up to 110 mph for most of the route, and up to 120 mph between Cocoa and Orlando International Airport.
"We are poised for tremendous success this year and excited to complete our leadership team as Brightline makes the dramatic transition from building to customer operations," Reininger stated in a release. "Dave Howard is a proven executive with the leadership qualities that will ensure our customer service and experience are unparalleled."
Howard has assumed full responsibility for all aspects of the passenger rail business, effective March 6. He previously served in the Office of the Commissioner of Major League Baseball, in expanding responsibilities with the New York Mets for more than 20 years, and as president of MSG Sports, the New York based cable and sports entertainment company that owns Madison Square Garden. The Brightline release praised him for having "customer-focused experience and hospitality orientation."