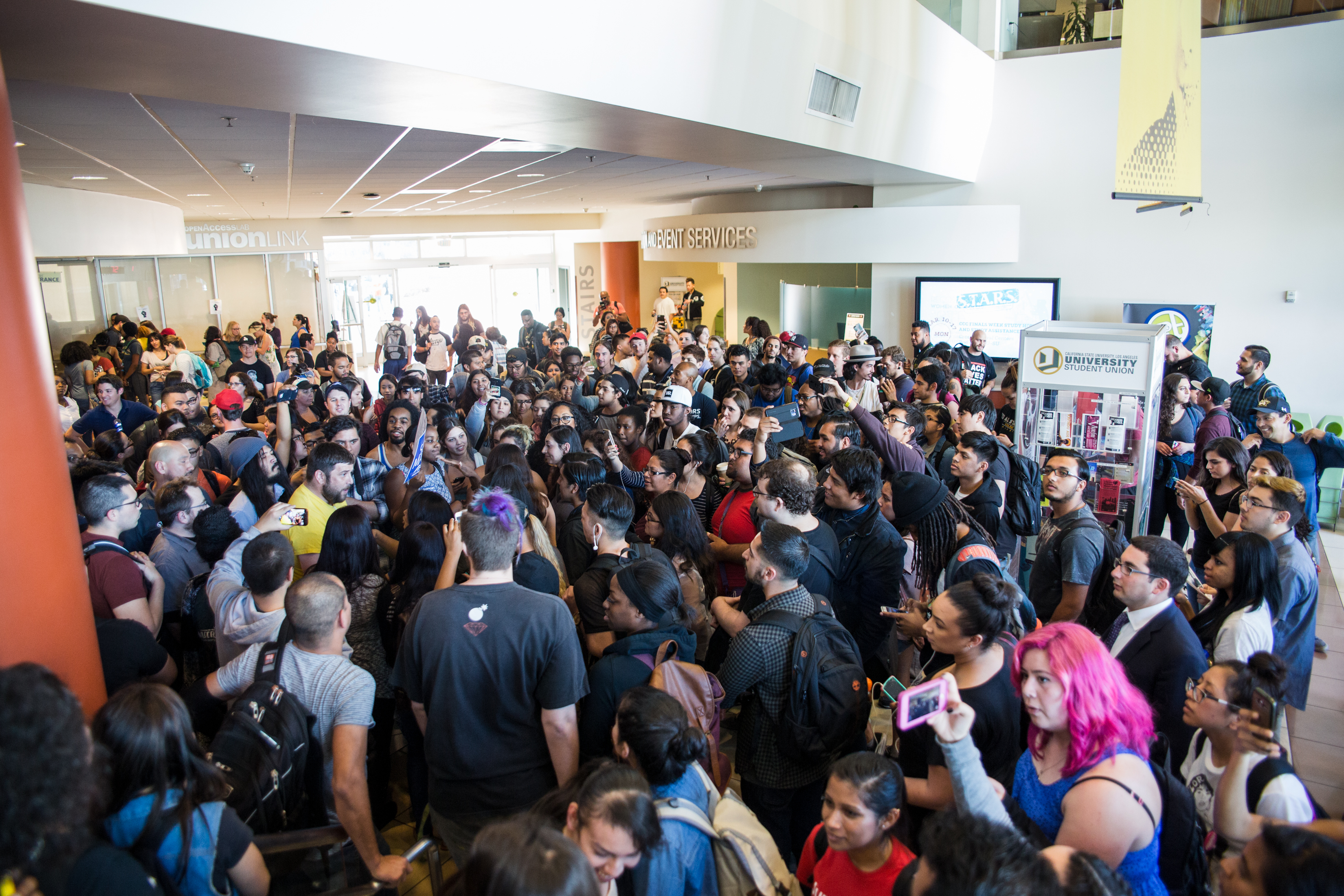 Free speech is an essential element for vibrant intellectual discourse and discovery at American universities. Part of that speech requires the students and faculty to be exposed to competing ideas. Too often, one side, the conservative side is missing in action not by choice, but by exclusion.
Since 2000, the Foundation for Individual Rights in Education (FIRE) has found over 300 cases where speakers were disinvited or shouted down on college campuses. The vast majority of these were conservatives.
Increasingly on university campuses, the prevailing view is that you are free to share your views as long as they do not offend or challenge existing orthodoxy. We do not want to give a platform to those who do not share our views on race, gender, ethnicity or political issues. In other words, the "not welcome" sign applies to conservative speakers, as well as those whose politics offends the sensibilities of students.
The list of rejected speakers is far too long to detail, but I will provide a listing of a small percentage of individuals who were deemed persona non grata at universities.
Christian LaGarde, head of the International Monetary Fund and one of the most influential persons in the world, was rejected by Smith College after students accused her of being connected to "global capitalism." How could one of the leading women's university's reject LaGarde, one of the most powerful woman in the world. Being too close to capitalism overrode any gender sympathy. If only she had been a Marxist, or at least a socialist.
Former Secretary of State Madeleine Albright, a leading academic as well as Bill Clinton's Secretary of State, was rejected by Scripps College because she was a "genocide enabler."
New York City Police Commissioner Ray Kelly, was booed off the stage at Brown University primarily for being the police commissioner of New York City. Students and faculty protested his aggressive policing and racial and ethnic insensitivities.
Condoleeza Rice, one of the leading Soviet scholars in the world, former provost at Stanford University, the national security adviser to George W. Bush (2001-05) and Bush's Secretary of State (2005-09), was deemed unfit to speak at Rutger's after students attacked her role in the Iraq War.
Human rights advocate Ayana Hirsi Ali, a Somali-born Muslim, has become a leading critic of female genital mutilation in Africa, as well as a critic of the oppression of women under Islam. The author of three best-selling books, Hirsi Ali was named by Time as one of the 100 most influential women in the world.
It would seem that students and faculty would welcome the opportunity to hear the views of Hirsi Ali. Not so. Brandeis rejected Hirsi Ali because of her association with the conservative American Enterprise Institute and her criticism of radical Islam.
The most recent conservative to be booed and assaulted by students was Charles Murray. No one denies that Murray's views are controversial, but does that mean his views should not be heard. It does on college campuses.
Murray was invited to speak at Middlebury College in March 2017 by the schools American Enterprise Club, a conservative student organization. Murray was to discuss his latest book, The State of White America, 1960-2010.
Murray's book explored the growing cultural gap between the white elite and the white middle-class, an issue of growing significance in light of the 2016 presidential election and Donald Trump's victory.
When his appearance was announced, 450 Middlebury alumni protested his talk and criticized the university for giving him a platform. Better to remain in the darkness then open up anyone's views to the light. Opponents argued their opposition had nothing to do with "free speech." It seems to me it had everything to do with free speech.
Although most conservative speakers are automatically suspect on American campuses, Murray is hardly a provocateur. His views may be controversial, but they have stimulated intellectual debate for decades. Murray is a prolific writer and social critic and he currently is The Bradley Fellow at the American Enterprise Institute.
Before facing the packed audience, Middlebury's vice president for communication, opened the forum by telling students "You're going to love this part." He then proceeded to tell students about respecting Middlebury's policy of respecting the rights of speakers.
University president Laurie Patton began her remarks by declaring: "Let me state the obvious. We are a left-leaning campus." She then made it abundantly clear that no one should interpret her presence as an endorsement of Murray's views. I wonder how many liberal speakers receive the same warm welcome.
As soon as Murray began to talk, the students turned their backs to him and then spent the next 20 minutes chanting slogans. No one asked the students to stop disrupting Murray or asked the students to leave as Middlebury policy requires.
After chanting such catchy slogans for 20 minutes, including "Who is the enemy. White Supremacy," and "Your message is hatred. We cannot tol-er-ate it." Never mind they had not heard one word from Murray because of their great intolerance.
The university announced that Murray and Middlebury professor Allison Stanger, who was selected to pose questions to Murray, would be taken to an undisclosed location where their discussion would be live-streamed.
On their way to the undisclosed facility, Murray and Stanger were assaulted by the mob. Stranger's hair was pulled in one direction by a protester, as another protester pulled her in the opposite direction. Stanger was taken to a hospital and fitted with a neck brace.
Did Middlebury students feel remorse for their actions? Absolutely not. In fact, they blamed the university security personnel for the disruption and said that Stanger's hair was "inadvertently caught" during the chaos. This is a little like children telling their parents, "It wasn't my fault. I didn't do it'"
The student newspaper was filled with comments justifying what transpired. To many of the students, some ideas are so illegitimate that they should not be heard. So much for free speech.
One student, Nic Valenti, wrote that allowing Murray's views to be heard was "grossly disrespectful," "a waste of time," and an insult to "young people with their perceptiveness of realizing that this whole situation is f—ing bull—-."
Universities have failed in their responsibility to allow alternative viewpoints to be heard. Murray never spoke to the hundreds of students, faculty and general community who attended his talk and hoped to be informed. Not a single student was disciplined, even though university policy stipulates it should be done.
The real loser in the Middlebury fiasco? Students, faculty, Middlebury College and, most importantly, free speech.
Look for Part 4 of "Do universities discriminate" Friday, March 24. The closing piece will focus on promoting ideological diversity and free speech on college campuses.
___
Darryl Paulson is Professor Emeritus of Government at the University of South Florida in St. Petersburg.