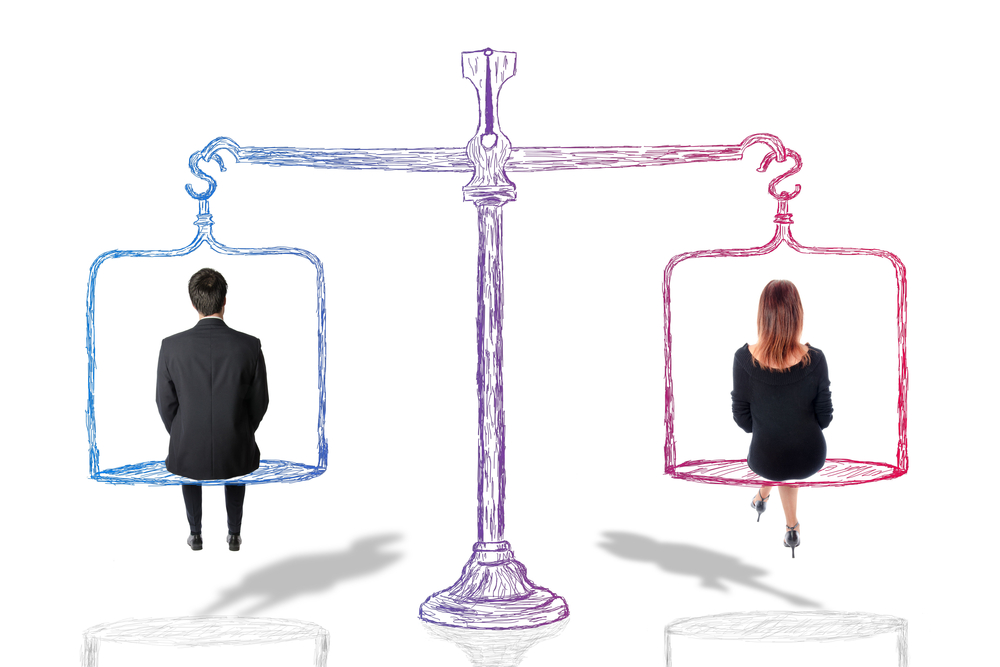 Is the Spring 2017 edition of INFLUENCE Magazine — available now in digital format, soon in print — sexist?
According to Jessica Bakeman, a transplanted education reporter for POLITICO Florida and the current president of the Florida Capitol Press Corps, the answer is 'yes.'
In a series of tweets posted Monday, Bakeman wrote that the magazine is a "case study for sexism," and cited two examples of how the magazine stereotypes against women.
In her first tweet, Bakeman compared the coverage that two of her colleagues, Matt Dixon of POLITICO Florida and Tia Mitchell of the Florida Times-Union, received in the magazine, which focused this quarter on "The Great Communicators," such as public affairs professionals, government spokespeople, and journalists.
In a subsequent tweet, Bakeman criticized a headline topping a profile of Katie Betta, the communications director for Senate President Joe Negron. Bakeman specifically took issue with the use of the word "girl" to describe Betta.
I am almost enough of a contemporary progressive and traditional liberal that even if I don't believe something is racist or sexist, but someone else does, then that something is, at some level, prejudicial.
Furthermore, as the father of a young daughter, whom I like to believe my wife and I are raising to be a strong woman AND as the proud husband of a woman who is a force unto herself and sacrificed her own career to stay at home with our daughter, I am especially sensitive to any charge of "sexist."
However, as I learned last week when engaging in a debate on Twitter after I described a female lawmaker's manner of speaking as "condescending," it's very possible, if not probable, that I have a blind spot on these issues.
After all, I am a privileged white male. For better and for worse.
That said, please allow me to make the argument for why INFLUENCE Magazine is very much NOT SEXIST, at least as far as it concerns the issues Bakeman raised.
As far as the Dixon-Mitchell comparison goes, there really shouldn't be a comparison in the first place. The profile of Dixon was conceived as a stand-alone story because what POLITICO Florida is doing is one of the most significant developments in Florida's political media-verse.
The story is not as much about Dixon, as it is the bureau chief of POLITICO Florida.
The idea to include an inset piece in this edition about a second reporter only came about because we were blessed with enough advertising for this version to expand the size of the magazine. I think what Mitchell is doing as a one-woman band for the Times-Union is interesting and should be shared with a statewide audience, so I assigned a reporter to write about her.
In other words, the editorial decisions today had nothing to do with men being Mars and women being from Venus.
As for the damning decision to use pink for the inset box containing Mitchell's story, that was based entirely on — wait for it — the color of Mitchell's blouse. Just like the accent color for the cover of the magazine — an imperial purple — was chosen because it matched one of the colors of the flowers in the background.
Subtle, right?
Bakeman does raise a good question about the different language written by the reporters who wrote the stories about Dixon and Mitchell.
To that I have to say, the buck stops with me. I am the publisher. I am the final say-so about each and every word that is included. That said, the story about Mitchell was written by a female reporter, Jenna Buzzacco-Foerster, who has never struck me as anything less than an entirely confident, downright brilliant woman. The story was edited by Rosanne Dunkelberger, who is not exactly known to be a shrinking violet.
If the hockey puck of sexism got by those two, I am just not good enough of a goalie to block it. For that, I have to take responsibility.
I also take full responsibility for the headline topping the Betta story. I have an email where I raised an issue about the use of the word "girl," for exactly the reason Bakeman tweeted about.
But, you know what, "Go-To Girl" works, whereas "Go-To Woman" does not. And you know who agrees with me? Every one of the women who works on the magazine, as well as my wife, whose judgment on such issues I trust implicitly.
And, without asking her, I am a pretty sure Katie Betta does, too.
As for whether I would refer to another male "great communicator" as a boy as I do Betta as a girl, well, this edition of INFLUENCE Magazine does exactly that, referring to Brian Hughes as a 'bad boy.'
Does this make this edition not sexist? No, it just shows that I am an equal opportunity offender.
What's unfortunate about Bakeman's criticisms is that it distracts from our proactive effort to diversify our coverage of an industry overwhelmingly dominated by white males. That's why I was so proud when PR maven Estella Gray tweeted yesterday about how we had produced such a diverse publication.
What's also unfortunate about this situation is that, before Bakeman's criticisms, we had decided that the next edition of INFLUENCE Magazine will be about how "women rule," and will feature women who are "not just the best female lobbyists, but some of the best lobbyists. Period.
Now, this edition may be seen as a response to Bakeman's charges.
When I am back in St. Petersburg, and in front of my main computer, I'll dig up the email from about ten days ago in which I announce this decision.
In the meantime, I welcome feedback from Bakeman's and others — trust me, my dear friend Sean Pittman is constantly reminding me to take the blinders off and report about other people than just white men.
However, as to these accusations, I believe strongly Bakeman is barking up the wrong tree.