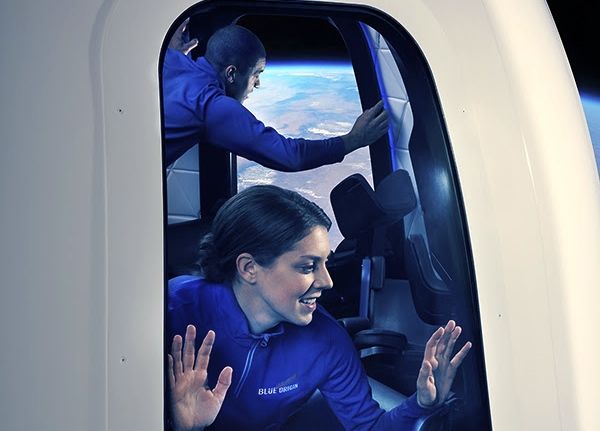 Blue Origin rocket company founder Jeff Bezos is never one to let his arch-rival Elon Musk entirely dominate headlines, so as Musk's SpaceX prepares the first-ever launch into space of a used Falcon 9 rocket Thursday, Bezos must have figured it's time to offer a sneak-peak at his company's planned crew capsule.
Leather seats. Giant windows. Luxury throughout. No word yet if it's got a Bose premium surround-sound audio system.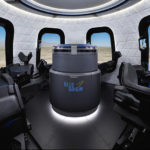 Blue Origin is building a rocket factory outside the front gate of Kennedy Space Center in Brevard County where it will assemble its New Glenn and New Shepard rockets, for missions yet unannounced. The company also plans to join SpaceX, Boeing, Sierra Nevada, Virgin Galactic and maybe a couple other space companies in sending humans into space, though unlike SpaceX, Boeing and Sierra Nevada, it has no NASA contracts for that yet.
But it does have a mock-up of its planned space capsule now, and Bezos showed it off Wednesday morning in an email. It seems to emphasize luxury, perhaps expected from the private, space-tourism astronauts to whom his company will cater.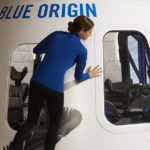 "Our New Shepard flight test program is focused on demonstrating the performance and robustness of the system," Bezos wrote. "In parallel, we've been designing the capsule interior with an eye toward precision engineering, safety, and comfort. Here's a sneak peek."
Then, as he announces that a capsule mock-up can be seen by the public next week, Bezos sends a subtle dig at SpaceX and Musk, for their big launch of a recycled Falcon 9 first stage, set for Thursday evening from Kennedy Space Center.
"If you happen to be attending the 33rd Space Symposium in Colorado Springs April 3-6, come see this for yourself," Bezos wrote. "The high-fidelity capsule mockup will be on display alongside the New Shepard reusable booster that flew to space and returned five times."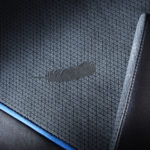 While the New Shepard, launched from Blue Origin's private launch site in west Texas, has gone into space five times, it has only achieved sub-orbital altitudes, giving Musk the bragging rights for a first reusable rocket that gets spacecraft into orbit.