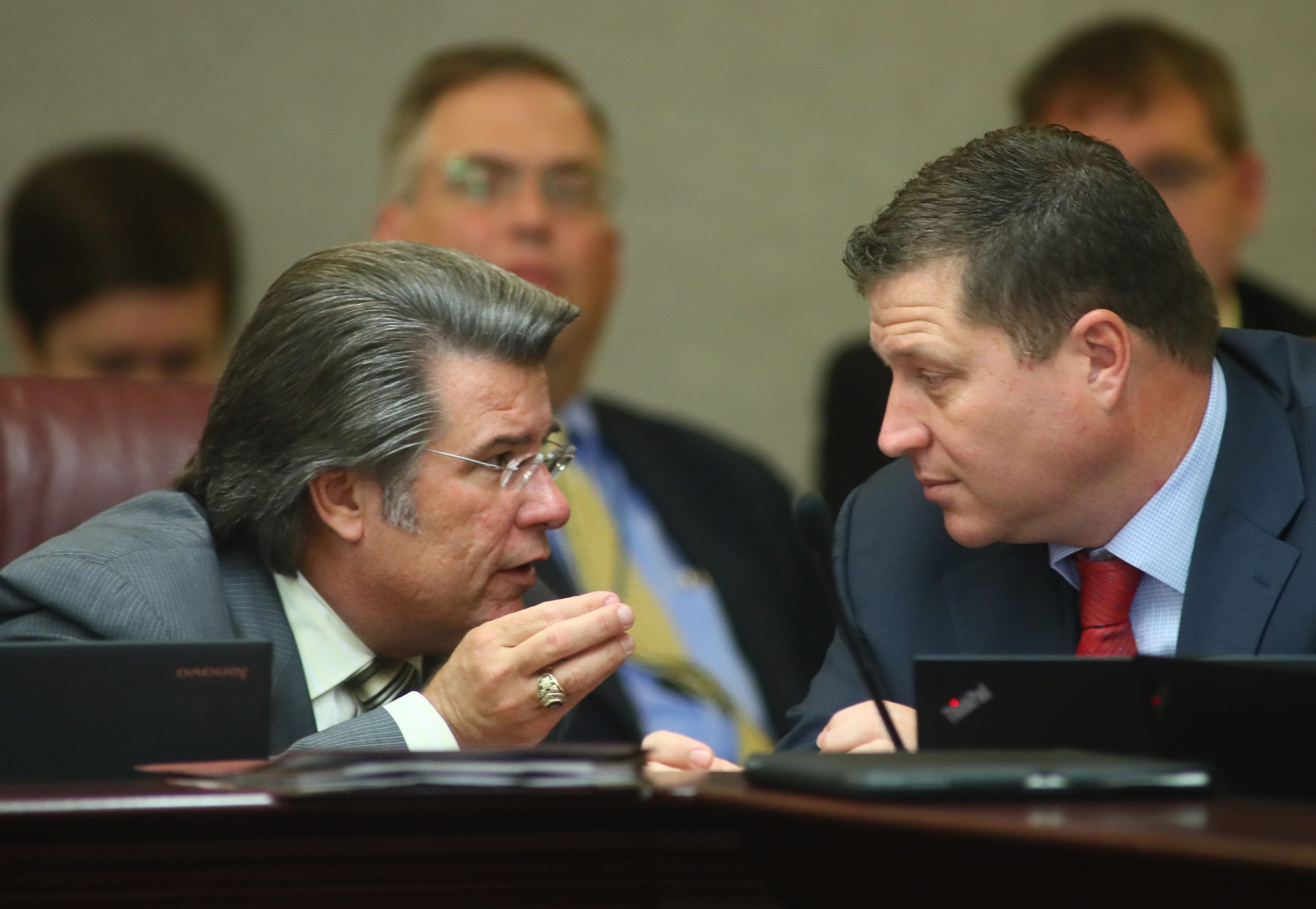 Don't expect any movement in the budgets for Enterprise Florida and VISIT FLORIDA at the conference committee level.
"I'm authorized to negotiate quite a few things in this budget and there's a few things I'm not, and those would be among the things I'm not," said Sen. Jeff Brandes, the St. Petersburg Republican chairing the Transportation, Tourism, and Economic Development Appropriations conference committee.
The panel met again at 8 a.m. Saturday. Earlier this week, legislative leadership agreed on roughly $83 billion in allocations, the main pots of money for major spending areas.
A deal already announced deal gave $25 million to VISIT FLORIDA, the state's tourism marketing agency and $16 million in operating money only to EFI, Florida's economic development arm. The money for EFI, however, would be recurring, or repeated year after year. Both entities are public-private agencies but funded largely with taxpayers' money.
Gov. Rick Scott has asked for $85 million for EFI's business incentives to lure businesses to the state, which House Speaker Richard Corcoran derides as "corporate welfare."
The governor also wants $100 million for VISIT FLORIDA, saying the tourism industry and its jobs depend on it.  The current proposal cuts its funding from nearly $80 million.
"Obviously, this is all a negotiation between the Speaker and the President—and ultimately the Governor—as to where the topline issues end up," Brandes added. "If they choose to reopen (them), that's up to the Appropriations chairs and President and Speaker's Office."
The committee could meet once or twice more today before a noon deadline, when unresolved issues "bump up" to Senate Appropriations chair Jack Latvala and House Appropriations chair Carlos Trujillo.
After noon on Sunday, disagreements on spending go directly to Corcoran and Senate President Joe Negron. On Friday, Corcoran told House members there would be no floor session on Monday.
State Rep. Clay Ingram, a Pensacola Republican and vice-chair of the committee, said without money for incentives, Enterprise Florida would be limited to "business marketing," similar to what VISIT FLORIDA does to encourage tourists to visit the state. And EFI's budget would only have around $2.5 million for that purpose.
Ingram also said he expected the House's oversight requirements on VISIT FLORIDA to be part of the final budget deal. The speaker, a Land O' Lakes Republican, has been critical of the agency, even threatening to sue after it refused to reveal a secret deal with Miami rap superstar Pitbull to promote Florida tourism.
The oversight measures include requiring contracts "to contain performance standards, operating budgets and salaries of employees of the contracting entity," and those deals would have to be posted online.
The House plan limits employees' travel expenses and would cap annual pay at $130,000. It also would delete a public records exemption for "marketing projects and research." It would ban any promotional project from "benefit(ing) only one company." And it would force the agency to be funded with more private dollars.
When asked if there could be any "extraordinary circumstances" that could cause the top line agreement to change, Brandes smiled.
"I would say extraordinary circumstances happen in this process all the time," he said. "We'll see what happens."