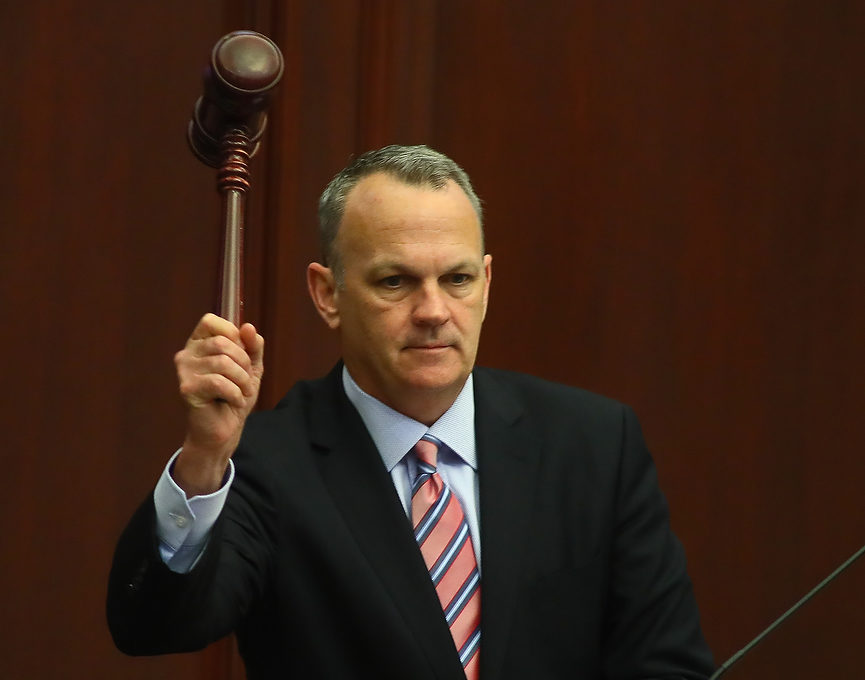 House Speaker Richard Corcoran has added his voice to those calling for a special legislative session on medical marijuana.
Corcoran spoke Wednesday on "The Morning Show with Preston Scott" on WFLA-FM radio in Tallahassee.
Lawmakers failed to come to agreement this Legislative Session on a bill that would implement the medical cannabis constitutional amendment passed in 2016. Just over 71 percent of statewide voters approved the measure.
An implementing bill gives guidance and instructions to state agencies on how to enforce state law.
"It absolutely needs to be dealt with," Corcoran told Scott. "When you have 71 percent of the voters say, 'we want legalized medical marijuana,' and the fact we couldn't get (an implementing bill) done, to just leave it to bureaucrats sitting at the Department of Health would be a gross injustice.
"I do believe and support the notion that we should come back and address and finalize dealing with medical marijuana," he added.
"Does that mean a special session?" Scott asked.
"It would, absolutely," Corcoran said.
Senate President Joe Negron on Monday also signaled his inclination for a special session.
"I think that's something that now that session is over and our budget passed that we'll confer with the House and governor, and then make a decision on whether that's something we should do," he told reporters. "I think the Legislature does have a responsibility to be involved in that implementation, so that's something we'll look at."
Others, including Democratic gubernatorial candidate Gwen Graham and Orlando trial attorney John Morgan also called for a special session on medical marijuana, with Morgan doing so in a nearly nine-minute video on Twitter.
Morgan has been behind the amendment since it was first filed for 2014, when it failed to get enough votes.
Under the state constitution, a special session can be convened by proclamation of Gov. Rick Scott, or "by consent of two-thirds of the membership of each house."
A state law also provides that the "President of the Senate and the Speaker of the House of Representatives, by joint proclamation duly filed with the Department of State, may convene the Legislature in special session."
Another section of that statute allows 20 percent of state lawmakers to request a special session, after which the Florida Department of State must poll all members, who have to approve on a three-fifths vote.