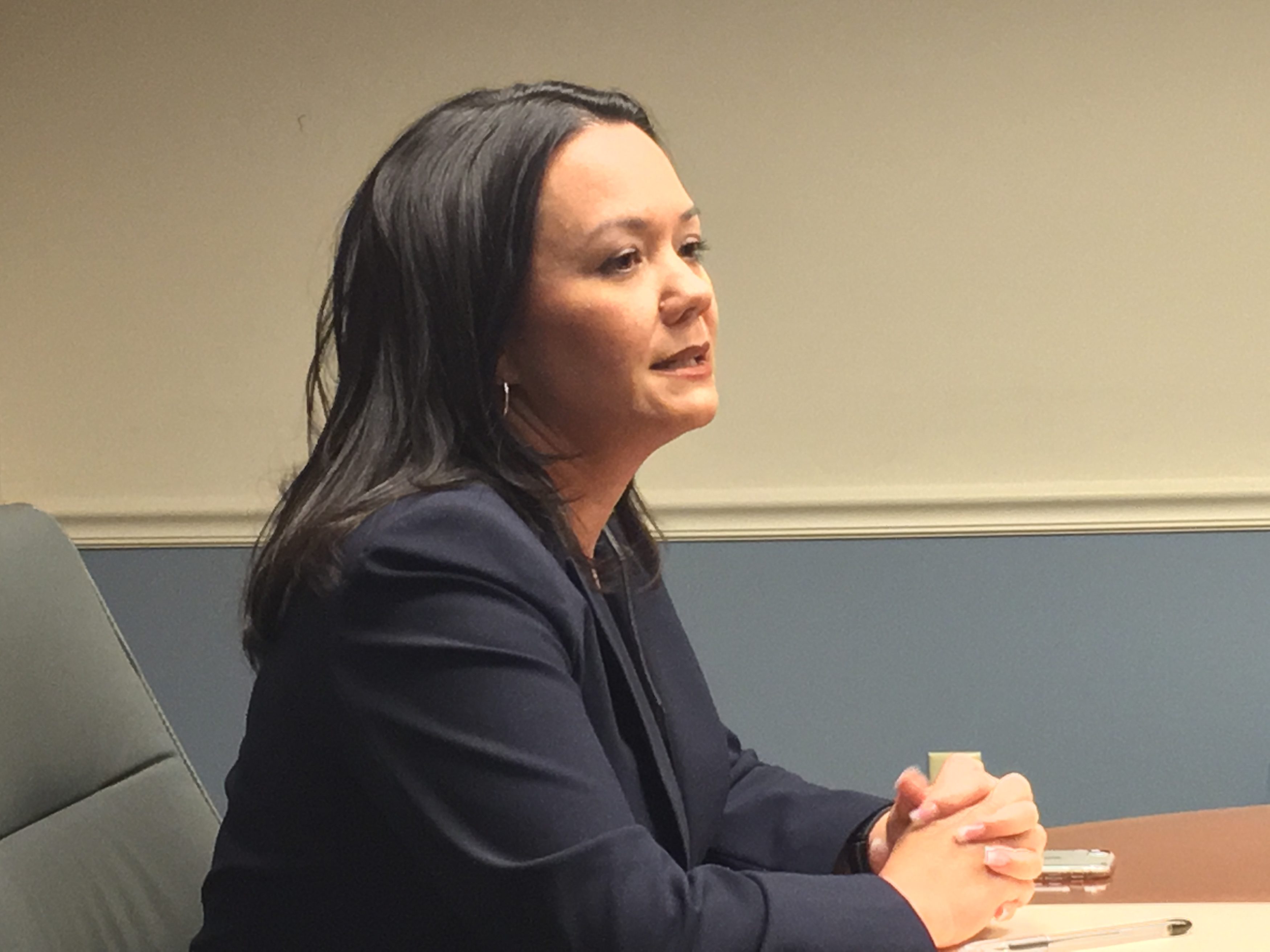 Jacksonville City Council President-Designate Anna Brosche was not Mayor Lenny Curry's first choice for Council President – a term starting later this week — according to some sources.
But the two first-term Republicans are pragmatists, and with Curry a believer in the importance of relationship building, a notable event on the Mayor's Tuesday schedule was a meeting with Brosche and Chief Administrative Officer Sam Mousa.
So, how did it go? We asked both Curry and Brosche their thoughts.
On Tuesday afternoon, Brosche said it was a good meeting, but in terms of potential pyrotechnics, there were little to be found.
The goal: "to establish good, open lines of communication," with the idea of having a "great third year."
Whether Curry backed Brosche or John Crescimbeni in the Council President race, Brosche said, was ultimately not relevant in the current context.
"You can't make money yesterday," Brosche said.
Specifics — such as an expected expansion to the capital improvement program budget — were not discussed.
However, on what Brosche called the "eve of transition" between one Council Presidency and the next, the incoming Council President and the Mayor established a dialogue — an important move for both as they prepare for the year ahead.
On Wednesday, Curry offered his own take on a "standard meeting," one designed to continue the trend of "two years of winning."
When asked if he had concerns about a Finance Committee that will be different in both policy and rhetoric than that of the last two years, including a Democrat majority on Finance and frequent GOP gadfly Danny Becton as Vice-Chair, Curry said he wasn't worried.
"I don't view Council as groups," Curry said, "but as individuals."
Curry noted also that his first two budgets had allocations for the entire city, and his third budget will be no different.
The Capital Improvement Budget, he said. will include "some of what you've seen the last two years …. core stuff," including such as "road resurfacing."
The holistic goal, as it's been for two years now: "to keep working together, to keep winning."
Whatever internal Sturm und Drang there may have been about the Council Leadership race, Curry seems to believe that going forward, it is business as usual.