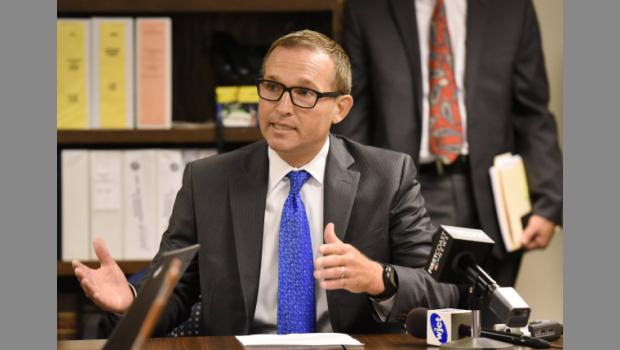 Monday morning saw Jacksonville Mayor Lenny Curry and City Council President Anna Brosche announce that $1.071M of new money would be available for after school programs this coming academic year.
With reforms to be announced Wednesday morning at a press conference for the Jacksonville Children's Commission and the Jacksonville Journey this week, this is another short-term solution to a problem that Curry doesn't want to see in the long term, with money to pay for it swept out of various accounts — more detail on that will come in the filed legislation.
Curry's statement spoke to that "Band-Aid" solution reality, ahead of meetings with nine Council members on Monday, more on Tuesday, and a Wednesday press conference to announce comprehensive reforms.
"Council President Brosche and I remain committed to creating a city where children from their earliest age through young adulthood have the tools and resources to thrive," said Mayor Curry.
"As I've stated many times before, our youth are our city's future, and I believe every child deserves access to programs and initiatives that will build brighter futures, pathways and opportunities for them," Curry added.
"Although we are pleased to increase the offerings and improve access, we recognize that this is essentially a Band-Aid. It is another stopgap measure to help meet the urgent needs of children this school year, which is why the reforms that I will be introducing are essential to our children," Curry continued.
Much of Curry's summer has been occupied with the problem of underfunded summer camps.
The city allocated nearly a million dollars to funding camps for underprivileged youth in June. Despite such an allocation, hiccups remained in the dispersal of money to providers, at least one of which was running the program out of her own pocket.
Curry has promised reforms to the Jacksonville Children's Commission and Jacksonville Journey frameworks, and one should expect those to be rolled out in the coming days. A significant architect of the Journey vision, we hear, is involved in the schematics.
The reforms, CP Brosche said, would be "structural in nature." (For an analogue of such structural reforms, one might consider Curry's reforms of the JEA Board, to which he brought people who shared his vision, who then instituted changes in governance and accointability).
JCC will continue to exist and be independent, per Brosche, a vision that accords with her larger vision for the city's children.
Council President Brosche added, via statement, the following.
"Back to school is a time when students, families and educators are full of hope about the new school year," said  Brosche. "How the city wraps itself around our children is one of the most important investments we can make in our future. I appreciate and applaud Mayor Curry's efforts to find and reallocate budget resources to reach more children."
Council members beyond Brosche are conceptually in favor of reform, but they all have individual concerns — which will come up this week as the Mayor meets with Council members one-on-one, with nine meetings slated for Monday alone.
Southside Republican Scott Wilson notes that some of his neighborhoods struggle like those that are in the ten Jacksonville Journey zip codes, and wants to ensure that his district's interests are protected.
Councilman Reggie Gaffney, one of the first Council members to meet with the Mayor, noted that reforms would be unveiled in a Wednesday press conference — and that he support Curry's "vision to restructure" the beleaguered JCC's changes.
"The program will be totally different," Gaffney said. "I do support his vision and direction."
Also supporting Curry's reforms: Councilwoman Katrina Brown, who took to Facebook Monday afternoon to communicate that commitment
Councilman John Crescimbeni, meanwhile, described his chat with Curry as a "preliminary conversation," suggesting that details would be in legislation from the Mayor's Office, expected to drop this week.
Expect that those who appear Wednesday with Curry at the aforementioned press conference share his vision for reform.
And those who don't, meanwhile, may be hazarding a certain level of risk vis a vis the Mayor's Office.