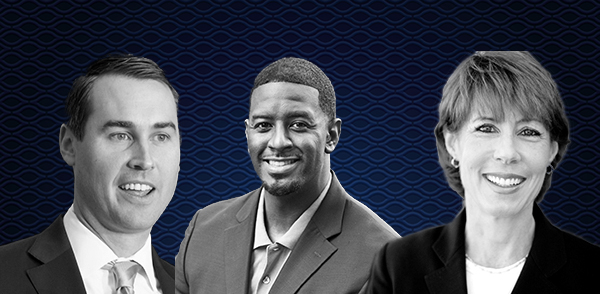 Sunburn – The morning read of what's hot in Florida politics.
By Peter Schorsch, Phil Ammann, Jenna Buzzacco-Foerster, Mitch Perry and Jim Rosica.
Good morning. I hate to start the day on a sour note, but I have to share some bittersweet housekeeping news. Our Jenna Buzzacco-Foerster is leaving our enterprises for a position with the Greater Naples Chamber of Commerce. For more than a year, Jenna has been at the center of our operations, breaking news (like Ambassador Francis Rooney running for Congress) and breaking new ground with our e-mail products (Jenna is the heart and soul of our "Sixty Days" and "Takeaways from Tallahassee" programs. She did all of this and so much more while always doing it with the most pleasant disposition. We're really going to miss her. Please join me and the rest of her colleagues in wishing her the best in her new endeavor.
On a sunnier note, for our readers in Tallahassee, here's the best news you'll read today: UberEATS will launch in Tallahassee on Thursday, August 3. This expansion will help connect more residents, students, and visitors to some of the Capital City's favorite local restaurants. Stay tuned for more details later today.
And, finally, an above the fold (get it!) shout-out to one of the best men I know who just happens to be in politics, Kevin Cate. Also, happy birthday to one of my Top 5 favorite Republican Speakers of the House, Dean Cannon.
Now, on to politics…
— DEMOCRATIC GOV. CANDIDATES BEST GET MOVING —
As much flack as Adam Putnam, the Republican front-runner for the GOP nomination for Florida governor, has received recently, it's really the three announced Democratic candidates who are having a rough summer, at least when it comes to raising money for their fledgling campaigns.
Neither Andrew Gillum, nor Gwen Graham or Chris King raised as much money in July for their political committees as Rick Baker did for his St. Petersburg mayoral campaign.
Gillum's Forward Florida committee received only once check, a $10,000 contribution on July 14.
Graham's Our Florida committee, which has been averaging nearly $400,000 a month in contributions since its February launch (h/t to George Bennett for that math), has reported three July contributions totaling $45,000.
King's Rise And Lead Florida committee has yet to report a single contribution for the month, although sources close to the campaign say they won't end July with a doughnut.
Mind you, the candidates have until Friday to report contributions made at the end of the month to their committees. One campaign's fundraising director expects each of the candidates to end up with six-figure hauls.
***Today's SUNBURN is brought to you by Spectrum Reach, the marketing platform of choice, connecting you to your target audience on TV, digital and mobile. With access to our powerful data and insights, solutions for every screen, and the best programming content on the top 50+ networks, we'll help you reach the right customers for your business. SpectrumReach.com #NeverStopReaching***
— NOTES FROM THE CAMPAIGN TRAIL —
"ACLU investing millions of dollars in Florida to restore ex-felons' voting rights" via David Weigel of The Washington Post – "It's going to be at least [a] $5 million commitment, maybe more," said Faiz Shakir, the ACLU's national political director, in an interview. "We'll build through the end of the year, and to get the signatures we need to get on the ballot, we're looking at a million." The voter restoration campaign is one of the most ambitious outgrowths of the ACLU's "people power" project, announced four months ago with a rally in Florida. The idea of bringing new ACLU members and donors into grass-roots politics was on display that day, as local organizers walked around the college sports arena the ACLU had chosen for the launch, gathering signatures for the voter restoration effort. Florida's felon disenfranchisement law, which first gained national attention after the 2000 presidential election, has remained in place under a series of Republican governors and state legislatures. Florida, Kentucky and Iowa are the only states where felony convictions permanently strip the offender of voting rights pending special clemency hearings. In 2016, the nonpartisan Sentencing Project estimated that 1.68 million Florida residents had been stripped of voting rights; clemency hearings, meanwhile, had slowed to a trickle under Gov. Rick Scott.
"Villages, health care cut big checks to Rick Scott-chaired super PAC" via Florida Politics – The super PAC chaired by Gov. Scott has posted over $270,000 in fundraising for May and June, with $100,000 of that kicked in from the holding company for The Villages … The New Republican PAC, a national committee aimed at "rebranding and reinventing" the Republican Party after the election of Donald Trump, also paid out almost $50,000, leaving it with around $250,000 in cash-on-hand. Other contributors include South Florida-based Dosal Tobacco ($25,000), former Senate President Mike Haridopolos's PAC "Friends of Mike H" ($25,000), and Gulf Coast Health Care, a Pensacola-based long-term care provider ($40,000).
"Andrew Gillum calls Adam Putnam 'recent convert' to gun rights movement" via Scott Powers of Florida Politics – "Now that people have started to catch on that Commissioner Adam Putnam's a recent convert to the gun rights movement, we should ask him how he really feels," the Tallahassee mayor asked about the state agriculture commissioner. In the past couple of weeks, Putnam has turned up the heat on his rhetoric about guns, making his support of the gun rights movement as much of a focal point of his campaign as virtually any other issue to date. On July 18, he declared he saw a pathway to open-carry of guns in Florida, and to guns on college campuses, and later declared himself proud to be an "NRA sellout." But the Tampa Bay Times published an article in which several gun rights advocates essentially asked of Putnam, "Where have you been?" and reported that several times earlier this year when asked about gun issues he deferred or offered non-committal responses. "Does he really think it's a good idea for our college students to carry weapons on campuses? Does he support an assault weapons ban and closing gun show loopholes?" Gillum asked.
First in Sunburn – Matt Caldwell tries his hand at cattle, timber industries during #2LaneTravels Work Day – Rep. Caldwell got a taste of the cattle industry last month, when he held a #2LaneTravls Work Day focused on the cattle and timber industry. The work day event gave Caldwell a chance to not only see a different model for the cattle industry, but better understand the scope of the state's timber industry. The most recent work day gave him a chance to work with Usher Land and Timber's cattle ranch, out with their logging crews, and check out the Suwannee Lumber Company's mill and manufacturing facility. "It was exciting to work alongside cattlemen, logging crews and timber operations teams," said Caldwell in a statement. "As we continue to highlight important jobs throughout our statewide travels, these work opportunities will help me lead in Tallahassee on day one and champion ag-related issues that are vital to economic growth and prosperity in our state. The hard work done in the timber, cattle, and logging industries is vital to our state's economy and I am thrilled to highlight a part of Florida that most people don't see."
Click the image below to watch the video:
"José Felix Díaz raised $530K from donors who directly lobbied his committee" via Matt Dixon of POLITICO Florida – As chair of the House Commerce Committee, Díaz has overseen a wide range of industries that are fertile fundraising territory, including gaming, insurance and a wide array of businesses interests. The powerful committee was created this year when House Speaker Richard Corcoran put a range of issues previously overseen by two committees under one committee umbrella, a move that also upped its fundraising potential. Shortly after the 2017 legislative session, Díaz also announced his candidacy in the special election for Senate District 40 against Democrat Annette Taddeo. Because it's the only race in an otherwise quiet summer, the campaign is getting national attention as both parties test messages and strategies headed into 2018. Díaz says campaign contributions don't impact how he votes or runs his committee.
What Will Weatherford is reading – "Pasco businessman Ardian Zika to run for House District 37" via Mitch Perry of Florida Politics – Land O' Lakes business owner and banker Zika is the latest Republican to file to run for the Pasco County state House seat being vacated by term-limited Richard Corcoran. The 37-year-old Zika was born in the former Yugoslavia and emigrated to the U.S. from Kosovo in 1997. "I'm the product of American exceptionalism and I, like you, am working tirelessly in pursuit of the American Dream," said Zika in a statement … "Our campaign puts Floridians First so each one has an opportunity to reach the American Dream through upward economic mobility," he says. "I'll champion bold and visionary ideas to unleash the American entrepreneurial spirit of innovation and transform our community. As your State Representative, I'll fight for lower taxes, less regulation and more personal responsibility and to protect our constitutional rights." Zika has spent the past 14 years in the banking industry before starting up his own business advisory company, Guardian & Company I, earlier this year.
"HD 44 Republican primary votes coming in" via Scott Powers of Florida Politics – The office of Orange County Supervisor of Elections Bill Cowles reported that 7,175 absentee ballots have been requested and mailed out for the contest, and 2,063 already have been filled out and returned, two weeks out from the Aug. 15 primary election. There are 44,705 Republican voters in HD 44, which covers southwest Orange including the suburbs of Windermere, Winter Garden, and Ocoee, and was vacated this spring when Republican former state Rep. Eric Eisnaugle resigned. The GOP race features four candidates: Dr. Usha Jain, Bobby Olszewski, John Newstreet and Bruno Portigliatti. There is only one Democrat running, Paul Chandler, so he'll face the winner in the Oct. 10 special general election. Early voting starts Saturday and runs through Saturday, Aug. 12. Three early voting stations will be open from 10 a.m. to 6 p.m.through those eight days: The Southwest Library near the intersection of Dr. Phillips Boulevard and Sand Lake Road; the Orange County National Golf Center and Lodge in Winter Garden; and the Supervisor of Elections Office, on Kaley Street south of downtown Orlando.
– "Direct mail roundup: Pro-Bruno Portigliatti postcards hit HD 44 mailboxes" via Florida Politics
– "Police Benevolent Association backs John Newstreet in HD 44 special election" via Scott Powers of Florida Politics
Save the date:
— CAPITOL INSIGHT —
"50,000 citizens takeouts approved for Oct." via Legislative IQ powered by Lobby Tools – The Florida Office of Insurance Regulation has approved 50,000 policies to be removed from Citizens Property Insurance Corp. in the October takeout period. Safepoint Insurance Company is approved to remove up to 35,000 personal residential policies and Southern Oaks Insurance Company is approved to remove up to 15,000 personal residential policies. Nearly 140,000 policies have been approved for removal from Citizens in 2017, though thus far only 13,460 have been successfully removed.
"Richard Corcoran's choice of friend Mike Fasano for key post goes badly awry" via Steve Bousquet of the Tampa Bay Times – For weeks, Corcoran quietly planned to shake things up at Florida's state-run insurer, Citizens Property Insurance Corp. Then Citizens got wind of Corcoran's plan and everything fell apart. As speaker, Corcoran can make two appointments to Citizens' nine-member board that sets insurance rates for homeowners in much of Florida. His choice for one of them was his friend Fasano, the Pasco tax collector who as a Republican lawmaker was a persistent thorn in the insurance industry's well-heeled side. Corcoran wanted Fasano to replace Chris Gardner, an Orlando insurance executive, an appointee of former Speaker Will Weatherford and an ally of Citizens chief executive Barry Gilway. Gardner's term expired Monday. Fasano was likely to make life miserable for Gilway. But before Corcoran could appoint Fasano, two Gilway advisers raised a red flag: Because Fasano is an elected constitutional officer, putting him on Citizens' board could violate Florida's ban on dual officeholding by public officials who can't simultaneously hold two positions with sovereign political power.
Happening today – Reps. Byron Donalds and Bob Rommel will discuss the 2017 Legislative Session during a meeting of Republican Women of Southwest Florida Federated. Meeting starts 11:30 a.m. At the ROW restaurant, 2500 Vanderbilt Beach Road In Naples.
Happening today – Sens. Anitere Flores and Jose Javier Rodriguez as well as Rep. Nicholas Duran will discuss the 2017 Legislative Session during a luncheon of the Greater Miami Chamber of Commerce beginning noon at Jungle Island Treetop Ballroom, 1111 Parrot Jungle Trail in Miami.
Happening today – Sen. Aaron Bean will give an overview of the 2017 Legislative Session to the Rotary Club of West Jacksonville beginning 12:30 p.m. At the Florida Yacht Club, 5210 Yacht Club Road in Jacksonville.
— STATEWIDE —
"Consumer sentiment back up in July" via Legislative IQ powered by Lobby Tools – Consumer sentiment among Floridians rose 1.5 points in July to 97.7, the second-highest reading since March 2002, according to the University of Florida's most recent consumer sentiment data. Perceptions of one's personal financial situation now compared with a year ago showed the greatest drop in this month's reading, down 2.7 points from 91.1 to 88.4. Opinions as to whether now is a good time to buy a major household item such as an appliance increased 1.5 points, from 102.1 to 103.6. Expectations of personal finances a year from now ticked down nine-tenths of a point, from 104.7 to 103.8. Expectations of U.S. economic conditions over the next year showed the greatest increase in this month's reading, up six points from 91.8 to 97.8. Additionally, expectations of U.S. economic conditions over the next five years rose 4.1 points, from 91.1 to 95.2.
"Florida judge: 20-year sentence for firing gun an injustice" via Brendan Farrington of The Associated Press – An appeals court judge criticized Florida's mandatory minimum gun laws while regretfully upholding the 20-year-sentence of a man who fired a gun at the ground. A three-judge panel of the 1st District Court of Appeal agreed that Eric Patrick Wright's sentence cannot be reduced, but Judge James Wolf took the extra step of writing an opinion that calls the case an injustice. "This case … is a classic example of how inflexible mandatory minimum sentences may result in injustices within the legal system that should not be tolerated," Wolf wrote. Court documents show that Wolf's ex-girlfriend and mother of his child barged into his fiancee's Jacksonville home in 2013 to confront him. He asked her to leave, she refused and a struggle ensued. Wright drew a gun and fired it to scare her off.
"Greyhound group asks state to reverse decoupling decision" via Florida Politics – As promised, the Florida Greyhound Association is asking state gambling regulators to "reconsider" their decision to allow Miami's Magic City Casino to discontinue live dog racing. The association filed a "motion to intervene" Tuesday. Ending racing there "will put (its) members … out of business," the motion says. "The purpose … is to forever end greyhound racing at the track. Many members are family owned businesses that have raced greyhounds at the race track for generations." The Department of Business and Professional Regulation, which regulates gambling through its Division of Pari-Mutuel Wagering, last month approved a request from the Havenick family to drop dog racing at its Miami facility in a first-of-its-kind ruling.
"Football player workers' comp case goes to Supreme Court" via the News Service of Florida – A former Arena Football League player wants the Florida Supreme Court to take up a dispute about whether he should receive workers' compensation insurance benefits because of injuries suffered while trying to regain a roster spot with the Orlando Predators. Attorneys for Bryon Bishop filed a notice that they are appealing a June 6 decision by the 1st District Court of Appeal. A three-judge panel of the appeals court overturned a judge's ruling that supported workers' compensation benefits for Bishop, a former lineman for the Predators who was injured in July 2013 as he worked out with the team. The appeals court concluded that Bishop was not an employee of the Arena Football League. Bishop and a Predators coach had signed a contract, but the document had not been signed by a league official.
"Former Bradenton lawmaker Ron Reagan sued over unpaid loan" via Zac Anderson of the Sarasota Herald-Tribune – Another creditor is suing a company founded by former Bradenton state Rep. Reagan over a loan for the insurance startup. Steve Valley loaned Reagan's Tidewater Insurance $25,000 in 2011. The company has not made any payments on the loan and Reagan has stopped responding to communications, Valley said. "I'm not doing this because I don't like Ron," Valley said of the lawsuit filed in July. "I consider him a friend. It's business; it's not personal." … Reagan said he's still working to get the company launched and is "very hopeful" it eventually will take off. But Tidewater still has not received authority from the state Office of Insurance Regulation to operate. "It's an investment that a lot of us put a lot of money into," Reagan said. "Unfortunately, we have not got the company launched as quickly as we wanted to."
"Lower speed limits coming to some Florida roads" via Wayne Roustan of the Orlando Sentinel – Florida is thinking about reducing speed limits from an average of 45 mph to 25 mph in some areas. It's part of an ambitious plan to make the state's roads and highways safer for people on foot and bicycles. Which roads will get slower? It's too soon to say. The Florida Department of Transportation is considering a number of measures that could show up over several years. They are part of the "Complete Streets" initiative adopted by FDOT in 2014 and tailored by individual counties, cities and towns.
"New driver's licenses to boost security" via the News Service of Florida – Colorful high-tech driver's licenses and state identification cards, designed for added security and to cut down on fake IDs, will start rolling out across Florida this month. In the works since 2014, the new design will become available Aug. 21 at a driver's license office in Volusia County's Orange City. The card features nearly double the number of security features as the current card … Each card will have better safeguards, from features that appear only when viewed under ultraviolet light to a pastel-colored linear rendering of the Florida state seal and a large orange "FL." A head shot of the person who has been issued the card will appear in four locations, including one that is a part of a transparent background. A red box will be affixed to the front for people under 21, stating when the cardholder will reach that age. The back features an image of the state of Florida, the year 1845 in reference to the year of Florida's statehood and the word "Florida" amid blue lines representing ocean waves. The information on the card will also be linked through two barcodes and a magnetic stripe on the back.
"Union reps confident about wage negotiations with Disney" via Terry Roen of Orlando Rising – While cast members chanted "strike, strike" during an announcement that unions will ask Walt Disney World for higher wages, neither Disney nor the unions want wage negotiations to end with people out of work. The unions would not disclose the proposal they'll take to the bargaining table Aug. 28 but said it would be an accelerated progression to a living wage similar to California's minimum wage increase to $15 an hour by 2022. Disney's last raise was from $8.05 to $10 an hour in 2014. Three years ago, Disney signed a 5 1/2-year contract that allowed workers to reopen wage talks this year. The two sides have until October to reach an agreement on pay or the entire contract could be reopened, including pension and health care benefits. Walt Howard, vice president of Teamsters Local 385, said he is hopeful that they will come to an agreement with Walt Disney World, the state's largest employer. He said this negotiation is unique because it is the first time in more than 40 years that all six unions representing Disney cast members are united with one cause.
"Asima Azam's cries of 'identity politics' ring hollow in Orlando City Council race" via Florida Politics – For most voters, a candidate who embraces faith — no matter which faith that would be — is seen as a positive. But in the case of Asima Azam, a real estate attorney vying to be the first Muslim-American elected to the Orlando City Council, the way she espouses her faith smacks of just a bit of hypocrisy … while Azam is certainly quick to proclaim her faith, as she does in an Orlando Sentinel profile piece, she is equally quick to condemn opponents for merely mentioning it. And when Fox 35 interviewed Azam, faith is in the very first question: "You would make history because you would be the first Muslim-American to be elected to Orlando's City Council." However, when Robert Stuart, Azam's opponent for the District 3 seat, mentions in a polling question that she is Muslim-American — a fact she openly embraces — both Azam and Democrats were quick to cry "identity politics." You just cannot have it both ways. While there Azam is impressive, it is hypocritical for her to tout her heritage one moment, and accuse others of identity politics the next.
"Sexually transmitted Zika case confirmed in Pinellas County" via WFLA – The Florida Department of Health … stressed that there is no evidence of Zika transmission through mosquitoes taking place anywhere in Florida. The infected person did not travel, but has a partner who recently visited Cuba. The partner started showing symptoms consistent with Zika. Both then tested positive for the virus. The health department has been in touch with mosquito control, and says mosquito reduction activities are taking place. The number of Zika cases reported in Florida so far in 2017 is now 118. Ninety of the cases are travel-related infections.
— MOVEMENTS —
"Leadership team changes at Department of Economic Opportunity" via Florida Politics – Chris Peary, DEO's chief information officer, last month was moved up to chief of staff, replacing Jim Poppell, now the Secretary of the Lottery. Peary was previously with the Florida Senate and Florida Department of Education. Also promoted is Erin Gillespie, from communications director to deputy chief of staff, overseeing "the agency's communications and legislative affairs efforts, as well as project management and policy development," an announcement said. Before joining DEO, Gillespie was Agriculture Commissioner Adam Putnam's press secretary. And Karen Smith has moved from the Department of Transportation to be DEO's new Press Secretary.  
"Rick Scott appoints three to Citizens Insurance Board of Governors" via Florida Politics – The governor named Chris Gardner, of Winter Park, chief executive officer of Hub International Florida; Jim Holton, of Indian Shores, president and owner of Holton Companies; and Bette Brown, of Tavernier, area executive of CenterState Bank. Gardner's term ends in July 2019, Holton's in July 2020 and Brown's in March 2020. Gardner was previously appointed to the board by then-House Speaker Will Weatherford. Citizens Property Insurance Corp., a government-created corporation, became the state's insurer of last resort after millions of Floridians were dropped by their homeowner insurance companies in the wake of 1992's Hurricane Andrew.
"John McKay appointed to Citizens Board of Governors" via Florida Politics – Chief Financial Officer Jimmy Patronis on Tuesday named McKay, the state's Senate President in 2000-02, to the Citizens Property Insurance Corp. Board of Governors. McKay, of Bradenton, now is president of The Riverside Real Estate Company. He also serves as board chairman for the Manatee Rural Health Foundation and the McKay Academy, and was formerly board chairman for the Lakewood Ranch Medical Center and Ringling Museum of Art. McKay replaces former board member Juan Cocuy for a three-year term ending July 31, 2020.
Appointed – Mike Griffin to the Tampa Port Authority.
New and renewed lobby registrations
Matt Brockelman, Deno Hicks, Southern Strategy Group: JB Coxwell Contracting
Matt Bryan, David Daniel, Thomas Griffin, Jeff Hartley, Lisa Hurley, Andrea Reilly, Smith Bryan & Myers: MCO Biotechnology Group LLC.
Jon Johnson, Darrick McGhee, Johnson & Blanton: ProCom Consulting
"Personnel note: Susannah Nesmith joins Miami-Dade ethics panel" via Florida Politics – Nesmith, a more than 25-year veteran of South Florida journalism, announced on Facebook Tuesday that she has taken a job as an investigator for the Miami-Dade Ethics Commission. "I'm going to take the investigating skills in a different direction, one I'm excited about," she wrote. Nesmith was an award-winning reporter at The Palm Beach Post and Miami Herald, later free-lancing and teaching journalism at Barry University. She's also recently been the Columbia Journalism Review's correspondent for Florida, Georgia, and Alabama. Nesmith "covered wars, elections, civil conflicts and natural disasters in Iraq, Colombia, Haiti, Turkey, Venezuela, Florida and New Orleans," her bio says.
— REST IN PEACE —
"Mark Silva, longtime newsman, dies of brain cancer" via Mary Ellen Klas of the Miami Herald – "Mark Silva, longtime Tallahassee bureau chief for the Miami Herald who went on to cover the White House for the Chicago Tribune, died early Tuesday at his home in Arlington, Va.. He was 63 and recently diagnosed with a brain tumor. Silva led the Herald's capital bureau from the mid-1980s through the 1990s and became the paper's political editor through the 2000 presidential election, a contest decided only after a pivotal Florida recount that brought Tallahassee global fame.
"He joined the Orlando Sentinel as political editor in 2001, moving to Washington three years later to cover the George W. Bush White House. Later, he was an editor with Bloomberg News and mostly recently an editor with U.S. News & World Report, where he led a new team examining politics and policies in the 50 states at the organization's Best States project. Silva leaves his wife of 33-years, Nina, and two children, Dylan and Lisa and a grandson, Noah.
"Silva was a force in Tallahassee during a newspaper heyday during which Florida dailies maintained robust capital bureaus that competed fiercely over every inch of political, legislative and policy territory. Silva was rarely beaten. But he often beat others. With a relentless work ethic and a passion for collecting news tips from lobbyists drinking 'see-through' at Clydes, Silva could power out a steady stream of dailies and weekenders. He also could turn a phrase."
Tributes:
The former governor of Florida:
The mayor of Tampa:
CNN's Senior White House Correspondent:
A former executive director of the Florida GOP:
A veteran Democratic political operative:
A prominent Florida and D.C. lobbyist:
— ALOE — 
"With prices rising, cheap chicken wings may be a thing of the past" via Tim Carman of The Washington Post – The bad news: Chicken wings prices were out of control — and not just for chefs and restaurants in the D.C. region. Wholesale wing prices have been rising for months. The reason behind the skyrocketing wing prices is simple, says Erik Oosterwijk, president and founder of Fells Point Wholesale Meats. The demand has increased. Just think about all the chains that, more or less, specialize in wings: not just Buffalo Wild Wings, but BonChon, Wingstop, Wing Zone and Hooters, among others. Then there are the pizza chains, such as Domino's and Papa John's, that have adopted wings, as well as sports bars, dive bars and BonChon imitators where the snack is a staple. The increased demand is sweet revenge for the humble wing, an unwanted poultry byproduct back in the 1980s, when the American dining public was certain that animal fats would kill them and demanded only boneless, skinless chicken breasts. But starting around 2009, wing prices started to eclipse those for breasts, hinting that demand for wingettes and drumettes was on the rise.
"Miami wants to be included in 2026 World Cup bid" via Tim Reynolds of The Associated Press –Miami-Dade County Mayor Carlos Gimenez said the county will submit a bid by September to host games in the 2026 World Cup, a move that comes with David Beckham possibly on the cusp of getting approval to bring an expansion Major League Soccer franchise to Miami and following a week where more than 110,000 fans attended two high-profile exhibition matches in South Florida. The county will make its pitch to the United Bid Committee, the group formed by the national delegations of Canada, Mexico and the U.S. to pursue bringing a men's World Cup to North America for the first time since 1994. "We are hopeful," Gimenez said. "We anticipate that we would make the first cut. I think Miami is in a very strong position to make the first cut and actually to make the final cut of either eight or 10 American cities to host World Cup games in 2026." Part of the UBC's 10-person board is former University of Miami president Donna Shalala. The group has been contacting more than 40 cities in recent weeks, inviting them to apply.
Happy birthday to Skylar's much better half, Lindsey Perkins Zander.