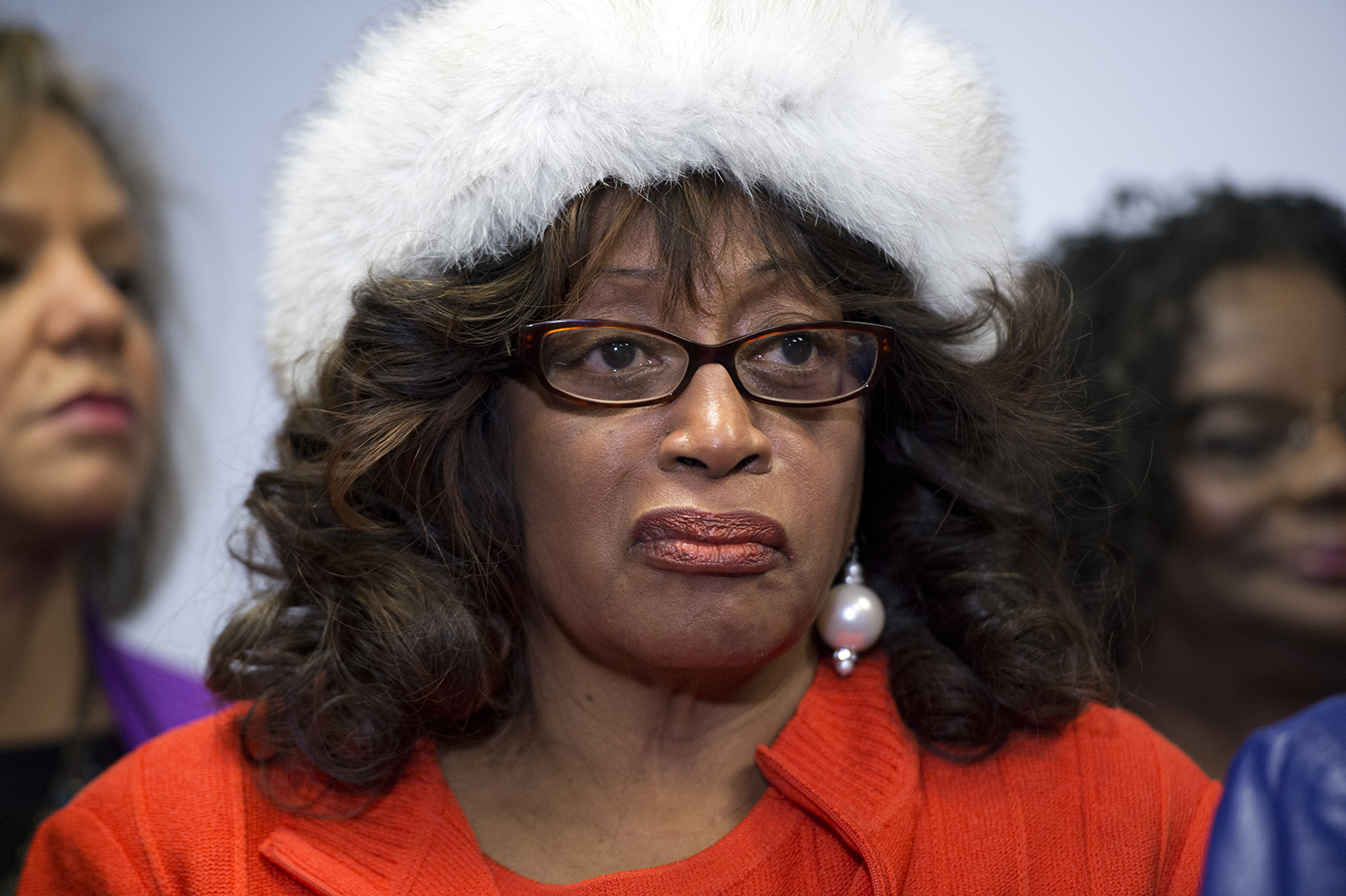 Sentencing looms Monday morning for Corrine Brown and her two co-conspirators in the One Door for Education case.
Brown, her former chief of staff Ronnie Simmons and the former CEO of the charity, Carla Wiley, almost certainly face prison time and restitution.
Brown is looking at $1,179,459.25 in restitution and fines; she also could face up to nine years in prison, although prosecutors were willing to settle for five during her sentencing hearing last month.
The feds are willing to give Wiley as few as 21 months and $452,515.87 in restitution/fines, and Simmons as few as 33 months and $544,137.25 in restitution/fines; both sentences were granted a sentence reduction due to "substantial assistance" in the case against the former U.S. Representative.
Of course, prison time isn't actually required in this case. Judge Timothy Corrigan will ultimately make the decision, having mulled it over since the mid-November sentencing hearings.
Assuming that Brown (and Simmons and Wiley) get prison time and get put on the hook for restitution, it's pretty easy to anticipate what comes next.
Many of the same folks who have flooded comment threads with "lock her up" messages will flood the block again with memes, perhaps even with clever wordplay about "Chlorine Brown" or "Go Gata," or maybe an iconic meme (Kermit the Frog sipping tea?).
And for what? The prospect of a 70+ year old woman, one who has trouble climbing stairs, one who clearly is of diminished mental and physical capacity, going to prison.
People yearn for the ritual destruction. There are those reading this who have imagined Brown in an orange jumpsuit so much that it qualifies as a fetish.
That says more about the critics than it does about Brown.
There has always been a certain air of corruption around the Brown operation.
Consider the Lexus that an "associate" of a West African millionaire bought her daughter in 1998, after Brown lobbied Attorney General Janet Reno to keep him out of prison. The House Ethics Committee found no evidence of explicit wrongdoing, yet contended that the gift "created substantial concerns regarding both the appearance of impropriety and the reputation of the House of Representatives."
The car was sold once the media took interest in the matter.
Consider the case of her travel agency. In the early 1990s, Brown's State House employees double dipped working at Brown's travel agency. It may or may not have been on state time.
The Orlando Sentinel quoted the settlement: Brown "recognizes that she should have been more diligent in the handling of the business affairs of her travel agency and regrets any inadvertent violation of the law that may have resulted."
These matters skirted the boundary line between apparent impropriety and legal culpability.
The current case, according to a jury of Brown's peers, crossed that line.
Brown, during her hearing last month, made the case for "mercy and compassion." And — as was the case when she got dinged for travel agency issues — castigated herself for "trusting without verifying."
"I have always strived to protect my name and my reputation … I never would have put anyone intentionally in this situation," Brown added, saying that "these charges … run contrary to everything I am and everything I've done in my life."
Is that for real? If it's not for real, is it real to Brown?
While the supporters of Brown that assembled for TV cameras during the trial were a rather motley lot (including some paid supporters), the reality is that there are very important people in the Jacksonville political sphere who believe that Brown is not guilty.
Sen. Audrey Gibson, who will lead the Senate Democrats after the 2018 elections, said Brown "says she is innocent and that is that!"
Former Jacksonville Mayor John Delaney — who was a defense witness at the trial, and who has spoken positively of her throughout this process — observed last week that "The swift and complete condemnation came before the facts were even understood. And to be honest, to this minute I don't think she was guilty—I really don't think she knew."
Delaney believes that, in terms of the charges, Brown is innocent.
Want to dismiss him? Good luck.
Delaney, currently the president of the University of North Florida, was once Jacksonville's general counsel. Before that he was an assistant state attorney, where he handled plenty of prosecutions.
Did Brown know what she was doing? Or what was being done in her name?
During the one-woman show that was her defense during the trial, Brown asserted that prosecutors were "trying to destroy [her] life," by continually contending that she knew that money was being taken from donors, that her tax returns had fraudulent omissions and additions, and that she was the mastermind of the scheme.
She couldn't convince anyone in the courtroom otherwise. At least, anyone but those who came in convinced that she wasn't guilty, and that the whole sorry affair was a frame job.
Monday brings a resolution of sorts. We will learn Brown's final sentence.
But will that sentence be justice in the real sense?