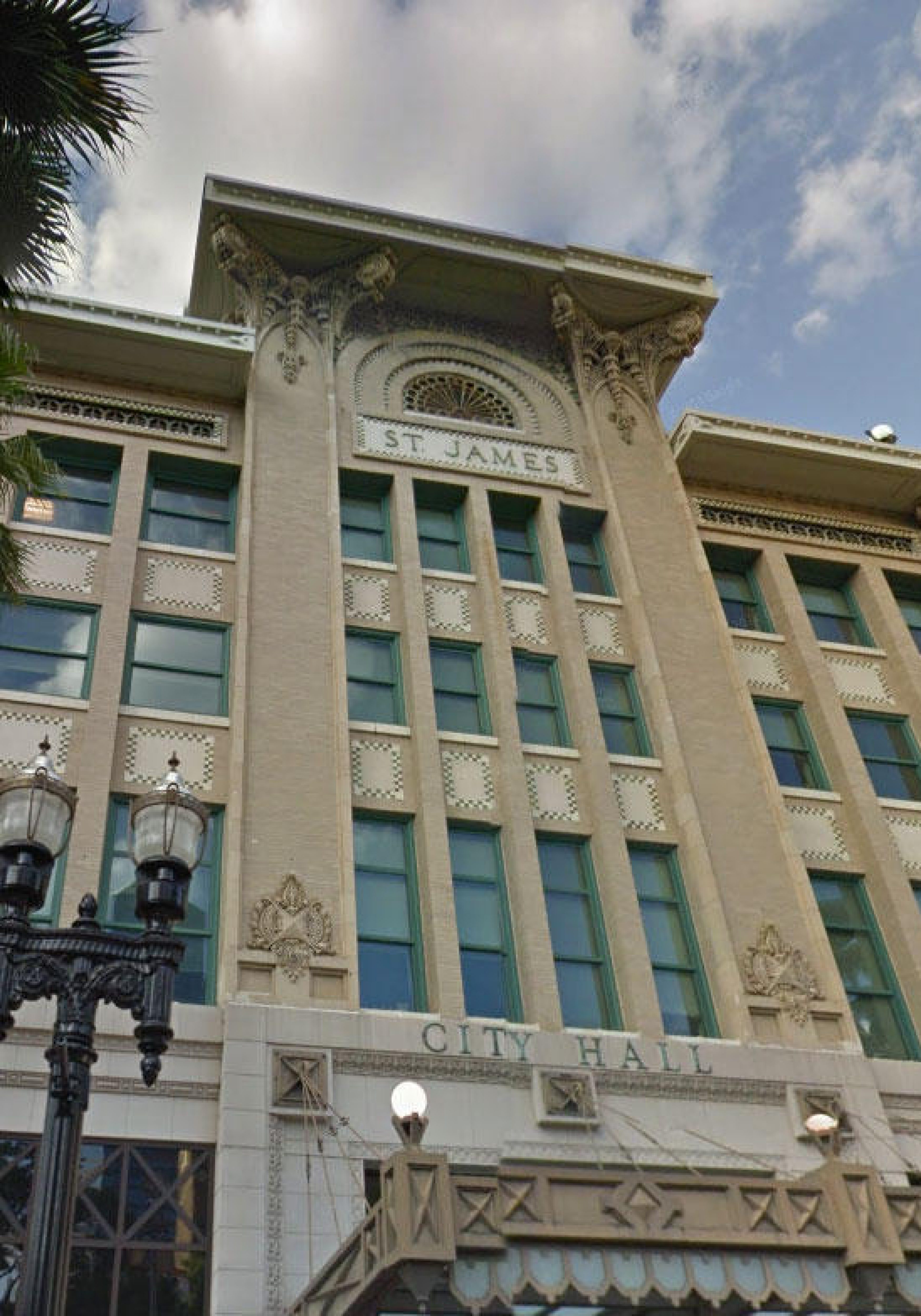 Another year is mercifully almost in the books, and with that comes another chance for this writer to offer self-recrimination for yearly predictions that looked good in January.
—
Prediction 1 [TRUE]: The Duval Delegation will struggle to deliver.
On this one, I have to consider what the Mayor told me was the key priorities.
One of them was money for septic tank removal.
The city and JEA have committed to a five-year, $30 million shared process of removal of old septic tanks, with the idea of getting these properties onto city water and sewage.
The city wanted $15 million from the state; however, the Duval Delegation didn't even carry the bill — which was instead carried by Rep. Travis Cummings of Clay County.
The measure died in committee.
So on that issue, the Delegation didn't get it done.
—
Prediction 2 [TRUE]: Nothing for Hart Bridge offramp removal
The big ask last year: $50 million for removal of Hart Bridge offramps, with the idea of moving traffic onto surface streets by the Sports Complex.
Another called pitch strikeout.
No one even carried the bill. Delegation members told this reporter that they hadn't been told about the project before it was introduced at a Duval Delegation meeting.
Delegation Chair Jay Fant said in March he would have been "happy to carry the bill," but that the mayor's office "backed off" because the concept "needed some validation" and wasn't just a "request and get."
The city is now pursuing a $25 million federal infrastructure grant, and wants $12.5 million from the state to help with that.
Thus far, crickets.
But long story short, the city didn't get what it wanted there.
—
Prediction 3 [FALSE]: Collective bargaining with unions won't wrap in time for 2018 budget
We were pessimistic that collective bargaining with unions, regarding pension reform, would take longer than it did.
We were wrong.
The unions traded pay raises for current members with the end of defined benefit plans for new members, who are all now into defined contribution plans.
This saved the city money in the short term.
As CFO Mike Weinstein said, the savings add up to "$1.4B less out of the general fund over the next 15 years," and "without that revenue" from the half-cent sales tax, the city would have "difficulty matching revenue to expenses."
The city was able to defer what is now a $3.2 billion obligation until 2030, when the Better Jacksonville Plan half-cent sales tax will be repurposed to dealing with what is now a pension plan playing out the string.
This allowed the city to have a bigger budget than in previous years, with more money for infrastructure spending.
In any event, we botched that one.
—
Prediction 4 [FALSE]: Human Rights Ordinance expansion won't go through.
After five years of trying to find a way to add LGBT people to the city's HRO, activists got their wish on Valentine's Day; the expanded ordinance passed by a 12-6 margin in City Council.
The expansion added sexual orientation, gender identity, and gender expression to the list of protected categories under the ordinance, which ensures that people aren't discriminated against in the workplace, the housing market, or public accommodations (restrooms, locker rooms, and so on).
Mayor Lenny Curry returned the bill to the city council without his signature; the bill is now law.
Instrumental in the push: Jaguars owner Shad Khan,
Khan, per some sources, read an article of this writer's that suggested that Khan lean on Council for a yes vote.
Whether that's true or apocryphal, who knows.
But a win's a win.
—
Prediction 5 [TRUE]: The murder rate won't abate.
Sad to be right about this one, but as the T-U's homicide tracker says, the city is at 128 murders with two weeks to go this year.
Last year saw 118 homicides.
Curry and Jacksonville Sheriff Mike Williams probably won't get real electoral challenges for re-election.
If they did, however, they would be vulnerable on this issue.
—
Prediction 6 [TRUE]: Alvin Brown continues to resurface.
This reporter has seen more of Alvin Brown this fall than he has his own mother … which means that he probably should visit home more often.
It also means that Brown is around; a fixture at everything from meetings of Duval Democrats to Corrine Brown hearings.
Brown, who is still mulling running against Al Lawson for Congress, is out there for a reason.
—
Prediction 7 [FALSE]: Local Dems vie to replace Al Lawson
While Brown is mulling, no one seems to be moving.
Audrey Gibson is in Democratic caucus leadership in the Florida Senate. Tony Hill is on Lawson's payroll.
The expectations of a battle royale between Democrats, thus far, have been dashed.
—
Prediction #8 [FALSE]: There will be a homeless day resource center in Downtown Jacksonville
This was a priority of activists; this was not a priority of the Lenny Curry administration.
The contention: the day center had "mixed results."
As is the case with other social-service legislation, such as the Jacksonville Journey, the mayor's office wanted a data-driven approach. And the data showed that a day center serves a supplementary, not a primary purpose.
—
Prediction #9 [FALSE]: The city will reassume control of Hemming Park.
Jacksonville has found a rapprochement with a restructured Friends of Hemming Park group, meaning that this is not under direct city control.
—
Prediction #10 [FALSE]: Political scofflaws will skate on charges
This is false solely because Corrine Brown did get sentenced to five years in prison. At her age, that essentially is a life sentence.
All told, batted .400, with four correct and the rest junk.
Better luck next year!