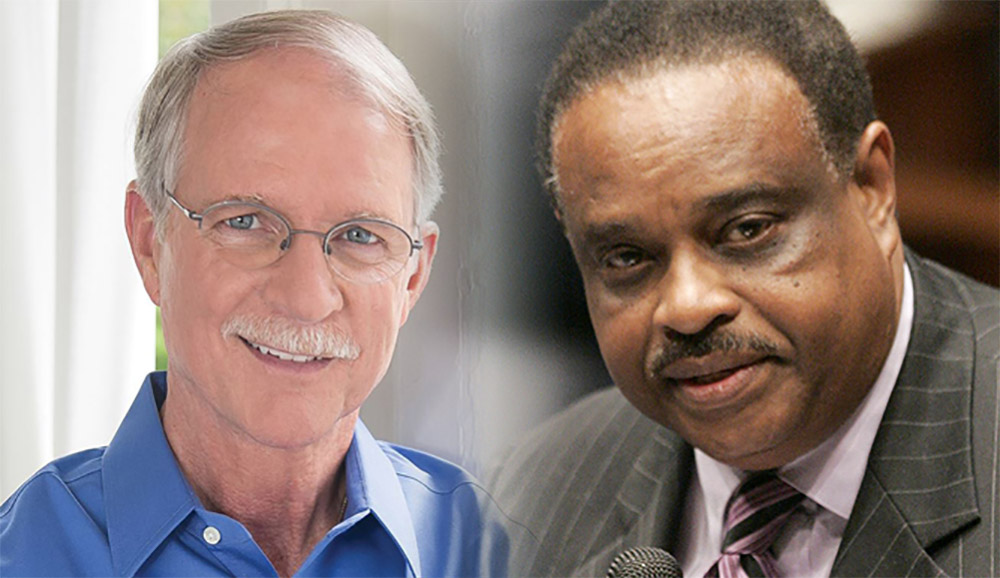 There will not be an open seat in Jacksonville's U.S. Congressional Delegation in 2018, confounding those who expected otherwise.
U.S. Rep. John Rutherford confirmed to Florida Politics Monday evening that he does, in fact, plan to run for re-election in Florida's 4th Congressional District — a Jacksonville-centered district that includes Nassau and northern St. Johns County.
"It is a tremendous honor to serve my fellow Northeast Floridians in Congress," Rutherford said. "I am proud of all our hard work over the last year fighting for jobs, veterans, a renewed military, and secure borders."
"But a great deal of work remains ahead," Rutherford added, "and I look forward to seeking re-election to continue this work on behalf of the fine people I am so humbled to serve."
On Tuesday, U.S. Rep. Al Lawson's chief of staff, Tola Thompson, confirmed that Lawson would be running for re-election in Florida's 5th Congressional District — an east/west map that runs to Tallahassee.
Rutherford and Lawson, allied on local issues in Congress, face different paths to re-election. Rutherford won't face meaningful competition; Lawson may have a primary challenge.
____
First: Rutherford.
There were those in Northeast Florida Republican circles who speculated that Rutherford would stand down, setting off decision-making for local Republicans — current incumbents in other offices and otherwise — who might seek to replicate the very expensive and occasionally fractious 2016 primary.
However, Rutherford has never given any indication that he wouldn't run to serve at least one more term. And now it is clear that any shaking of the #Jaxpol snow globe will wait until at least 2020.
Rutherford faces a clear path to re-election in what Congressional Quarterly calls a solid Republican district.
Rutherford has one primary opponent so far, Palatka petition collector Rob Ficker. But he is a political non-entity, and does not match up well against popular Rutherford, a former three-term Jacksonville sheriff.
The general election holds no real challenge either. While Democrat Monica DePaul has filed for the race, there is scant evidence of campaign architecture from the political novice.
Rutherford won election with 71 percent of the vote against Democrat Dave Bruderly and two NPA candidates in 2016.
Rutherford's predecessor, Ander Crenshaw, won all eight of his races by at least 30 points.
____
Rep. Lawson's CD 5, per CQ, is solid Democratic also. But Lawson could face a primary challenge from the Jacksonville area.
Former Jacksonville Mayor Alvin Brown has flirted with a run, telling local Democrats last year that they would see his name on a ballot.
He was present for the sentencing portion of former Rep. Corrine Brown's trial; Corrine Brown, according to sources in D.C., made the rounds with Alvin Brown to court support from Congressional Black Caucus members.
Alvin Brown was also seen in Jaguars' owner Shad Khan's box at the last home game for the NFL franchise this postseason.
Whether Alvin Brown launches his campaign or not, Lawson likely will have at least one challenger — a former Corrine Brown staffer, Rontel Batie.
For any challenge to work, the opponent would have to consolidate Jacksonville support — including the donor class