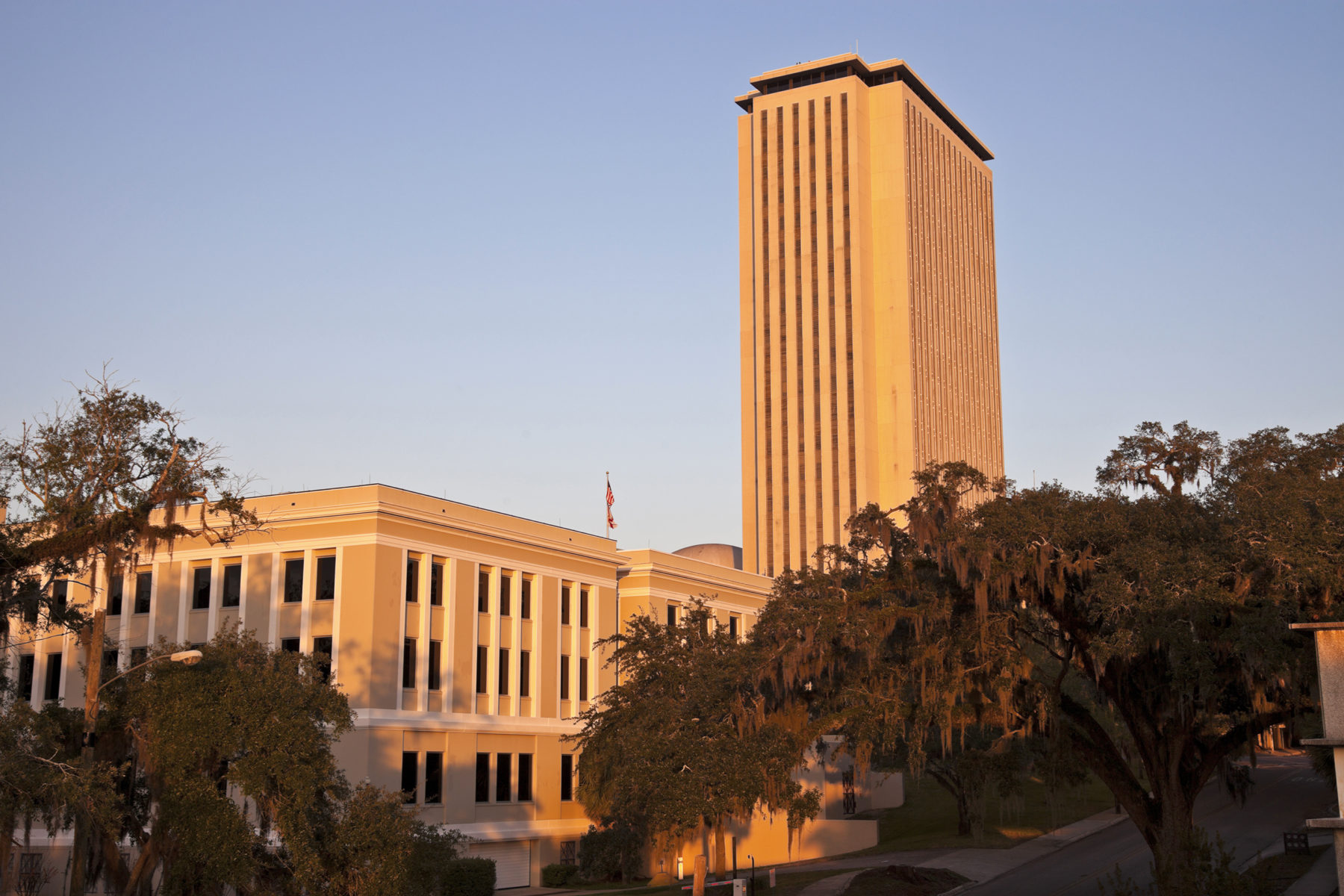 Sixty Days  — A prime-time look at the 2018 Legislative Session
The Last 24
Good Tuesday evening. An effort to give ex-cons back their voting rights made it onto the ballot, and Richard Corcoran is all snake-eyes when it come to gambling legislation. No matter, Sixty Days always rolls a winner. Here's your evening rundown.
Don't txt: Florida police may finally be able to pull over and ticket drivers caught texting while driving—without first seeing another infraction.
Over-under? Speaker Richard Corcoran isn't making any predictions on the chances the Legislature will agree on comprehensive gambling legislation this year.
'Like' this: There will be more ways to watch the Florida Supreme Court when it revs up Facebook Live broadcasts this week.
Turned down: For the second day in a row, the Florida Supreme Court rejected appeals by 10 Death Row inmates, with each stemming from issues about jury unanimity.
Regaining rights: An initiative that could automatically restore the voting rights of 1.5 million Floridians has gained enough signatures to be put on the November 2018 ballot.
Deadly speed: Brightline, the high-speed passenger train now running between Fort Lauderdale and West Palm Beach, could have to spend about $349 million on safety improvements.
Play ball: A House panel cleared a bill to exempt fantasy sports play from state gambling regulation.

Moving motto: A House panel Tuesday approved a bill that would require the message "In God We Trust" to be displayed at all public schools.
Happy marriages: A proposal mandating couples in Florida read a guide to a healthy marriage before they can wed cleared the first of its three committees.
Quote of the Day
"After losing the ability to vote, being able to regain that right definitely gives you a deeper appreciation of being a citizen in the community." — Desmond Meade, a former felon and president of the Florida Rights Restoration Coalition. His group has logged enough signatures for their constitutional amendment to restore voting rights of felons to be on the 2018 ballot.
Bill Day's Latest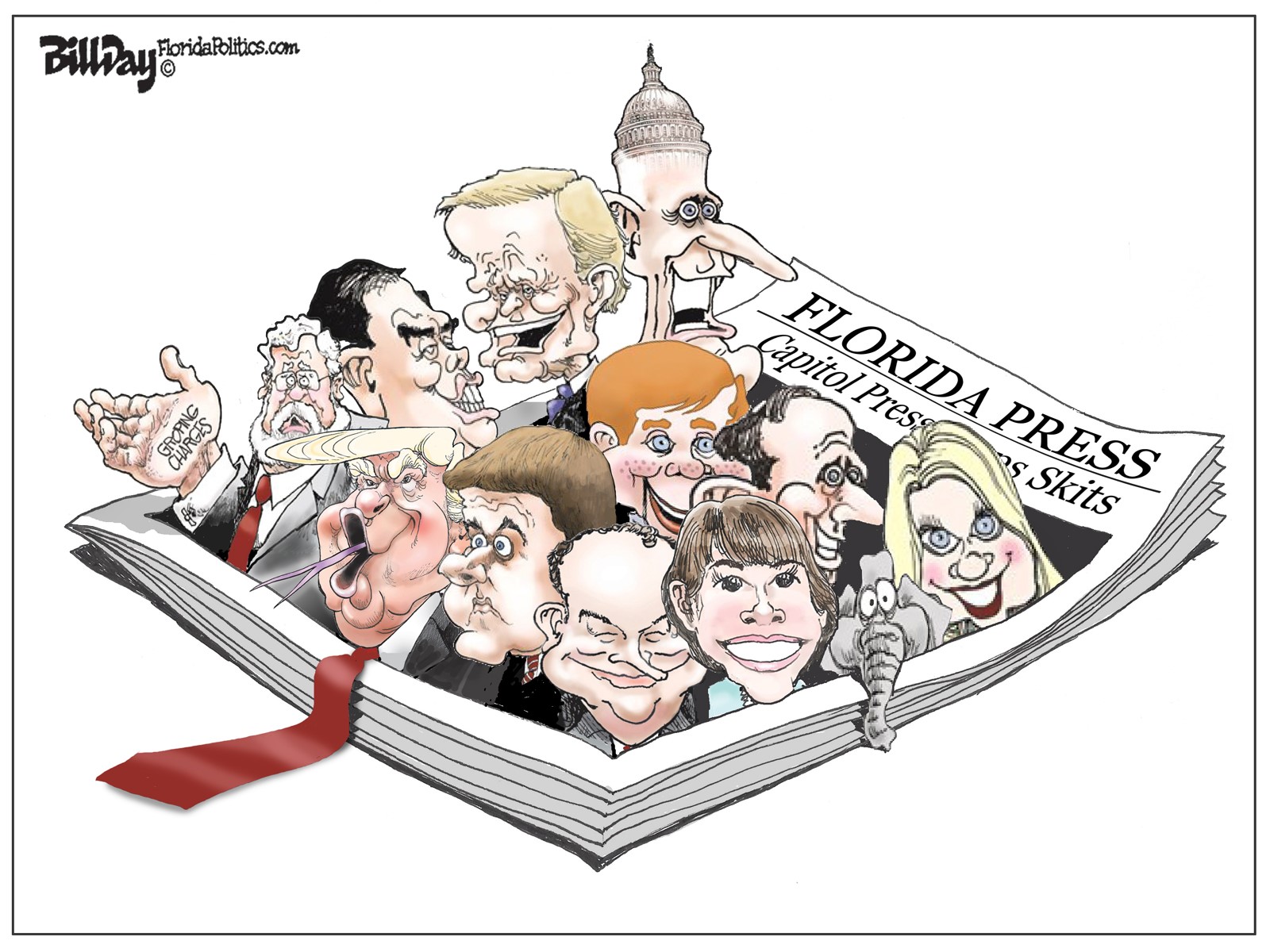 3 Questions
Speaker Corcoran, GOP state Reps. Matt Caldwell, Randy Fine, Jason Fischer, and Democratic Rep. Jared Moskowitz held a press conference Tuesday on pro-Israel legislation being heard this Session. One bill (HB 545) prohibits contracting with companies that participate in anti-Israel commercial boycotts. Another (HR 1027) supports the recognition of Jerusalem as the capital of Israel and the relocation of the U.S. Embassy. The Trump administration decided last month to acknowledge Jerusalem as the capital of Israel. Questions and answers have been edited for clarity and length.
Q: What is the need for your measure?
Moskowitz: (The United Nations) is trying to undermine the significance of Jerusalem to the Jewish people … This resolution supports the federal government's action in no longer delaying the move of our embassy (from Tel Aviv).
Q: If HB 545 passes, will Lorde have to cancel her concerts? (The New Zealand singer-songwriter canceled a performance in Israel for next summer after pressure by pro-Palestinian activists. She is slated to perform in Tampa and Miami this spring.)
Fine: It's a fair question … Lorde may already have to cancel those concerts. Under the law today, no local government can conduct business of a million dollars or more with someone who is engaged in a boycott of Israel. The two facilities where Lorde will be performing are both publicly-owned.
Q: With a multitude of issues facing the state, why is this appropriate for the Legislature to address?
Corcoran: What does it take for evil to prosper? Good men to stand by and do nothing. We can play a role in recognizing that (Israel) is one of our greatest allies of all time … Why is there no peace (in the Middle East)? If we didn't do this and we didn't recognize the capital as Jerusalem, would there be peace in Israel? No. Would there be peace in Palestine, would there be peace in neighboring countries? Yes. They are an advocate and a fighter with us for peace throughout the world … To the extent that Florida can take a stand and say, 'We are going to hold people responsible for their investments, we will recognize Jerusalem as the capital,' those are good things that we should be involved in.  
Lobby Up
Dean Ridings and Kimberly Case are registered to lobby this year for the Florida Press Association — an apropos Lobby Up as we look forward to the next (and possibly last) edition of Press Skits this evening.
Ridings is the association's president; Case is a senior policy advisor in the Tallahassee office of Holland & Knight.
The association was "founded in 1879 as a nonprofit corporation to protect the freedoms and advance the professional standards of the press of Florida," according to its website. Its membership "includes all of the daily and most of the weekly newspapers in the state."
The group has historically opposed efforts to restrict public notices to online-only government websites, arguing such notices should remain in newspapers to increase their availability to be seen.
Breakthrough Insights
The Next 24
The House Energy and Utilities Subcommittee will consider a Hurricane Irma-inspired bill (HB 971) by GOP Rep. Fine of Brevard County that "would forbid garbage pickup companies, cable companies, and landline telephone companies from charging the public for services they do not provide." That's at 8 a.m. in Room 212 of the Knott Building, The Capitol.
The Legislative Committee of the Florida Commission on Ethics will meet to discuss legislative issues. That's at 9 a.m., Commission on Ethics, 325 John Knox Road, Tallahassee.
The Senate Regulated Industries Committee will consider a bill that would repeal a limit on sizes of wine containers and revise the amount of alcohol that craft distilleries can produce. That's at 11:30 a.m., Room 110 of the Senate Office Building, The Capitol.
The National Alliance on Mental Illness (NAMI) Florida and partner organizations will kick off Behavioral Health Day at the Florida Capitol. Sens. Wilton Simpson and Darryl Rouson, and Rep. Heather Fitzenhagen are expected to attend. That's at noon, 4th-Floor Rotunda, The Capitol.
House Democrats will hold a pre-floor session caucus meeting in the Democratic Office in the Capitol. That's at 2 p.m., Room 316, Large Conference Room, The Capitol.
The House will hold a floor Session and hear a proposed constitutional amendment that would require a two-thirds supermajority vote to spawn or increase future taxes or fees. The chamber also will consider a bill that would end the certificate of need process. That's at 3 p.m., House Chamber, The Capitol.
The Senate will hold a floor Session and consider Sen. Rob Bradley's proposal to mandate a minimum $100 million yearly spend on Florida Forever. That's at 4 p.m., Senate Chamber, The Capitol.