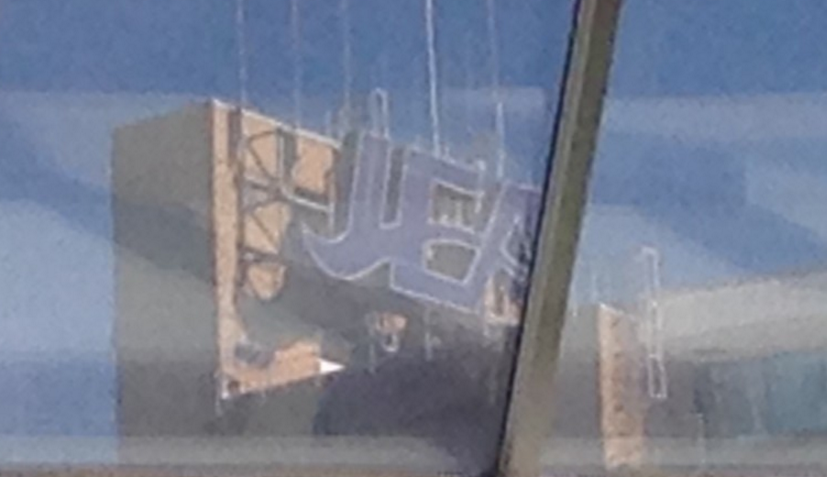 Jacksonville's relationship with its municipal utility, JEA, is on shaky ground.
The office of Mayor Lenny Curry is, depending on who is telling the story, at least open to the possibility of selling off JEA to a private owner.
Jacksonville City Council members have their concerns, which will be discussed in a public meeting on Tuesday to explore "the true implications of a sale."
Things are moving quickly enough: so quickly, in fact, that JEA created a draft employment agreement that would pay bonuses to keep people in place during the transition.
There is clearly a worry about stability institutionally.
That larger worry necessarily frames operational concerns, rendering them less important in some ways, yet requiring them to be addressed all the same, as happened Monday in the Jacksonville City Council's Transportation, Energy, and Utilities committee.
The subject: electrical system resiliency.
In the wake of Hurricane Irma, city leadership expressed frustrations with the slow pace of power recovery.
Michael Brost, vice president of Electrical Distribution, reprised points he made in a board meeting last month, discussing the merits of underground utilities.
But unlike in the board meeting, council members drove the discussion toward undergrounding pre-1970 construction.
Brost noted that underground power lines began in Jacksonville in 1970, via an ordinance for new developments.
"Everybody loves underground … they're more storm-resilient … the challenge is they are more expensive," Brost said, and "not cost-effective compared to overhead systems."
Councilman John Crescimbeni pressed Brost on the underground issue.
"100 percent underground would be great," Brost said, noting that the city made the right decision in 1970 to mandate underground utilities.
There are also initiatives designed to deal with outages of over a minute at least five times a year. Purportedly, only one percent of customers deal with these issues (though this writer knows all of them seemingly).
JEA will spend $30 million on a four-year program to shorten outage length further; whether that and other long-term projects will be completed if the utility is sold remains to be seen.
Crescimbeni noted that the vast majority of outages (2,232 to 12) during Irma were overhead outages.
Crescimbeni noted the soft costs, such as mutual aid crews, as being significant.
"About $45 million out of pocket for those storms … it's time this community come up with a significant plan for undergrounding," Crescimbeni said.
"We chip away at it … but I think it's a path we need to decide to go on … and start plotting a course to get there," Crescimbeni added.
"You're probably going to have a reduction in manpower … because there won't be so many lines," Crescimbeni added.
Brost noted that, given a $3-$6 billion estimated cost for undergrounding, it could take 200 years to make the project cost-effective.
Councilman Tommy Hazouri seconded the call for underground utilities, given issues with workman safety and other factors during storms.
"I am all for underground," Hazouri said.
Councilman Jim Love wanted a plan that would underground 95 percent of city utilities, but JEA doesn't have that plan.
"What we get hung up on," Brost said, is "what's the funding source. We [may] need a comprehensive program to enforce it."
"I would like to see some plans from you … the smartest way to do it, the cheapest way to do it over a period of time," Love said.
Crescimbeni is skeptical of any such plan from JEA, citing the possibility of a "doomsday" report because the utility doesn't want to commit to the project.
Councilman Aaron Bowman noted that solar is coming on as a source, and technology may evolve over decades.
Bowman wanted some mapping to show which overhead areas are most prone to outages, and then remedying those first.
Jim Overton, representing Scenic Jacksonville, noted a broad swath of the political donor class locally wants undergrounding.
Winter Park, said Overton, is undergrounding currently. Jacksonville Beach, 80 percent underground, performs better in storms.
And there are savings on maintenance and tree trimming, as well as on conversions.
"JEA wants this as well as we do," Overton said. "It's just a matter of how to get there."