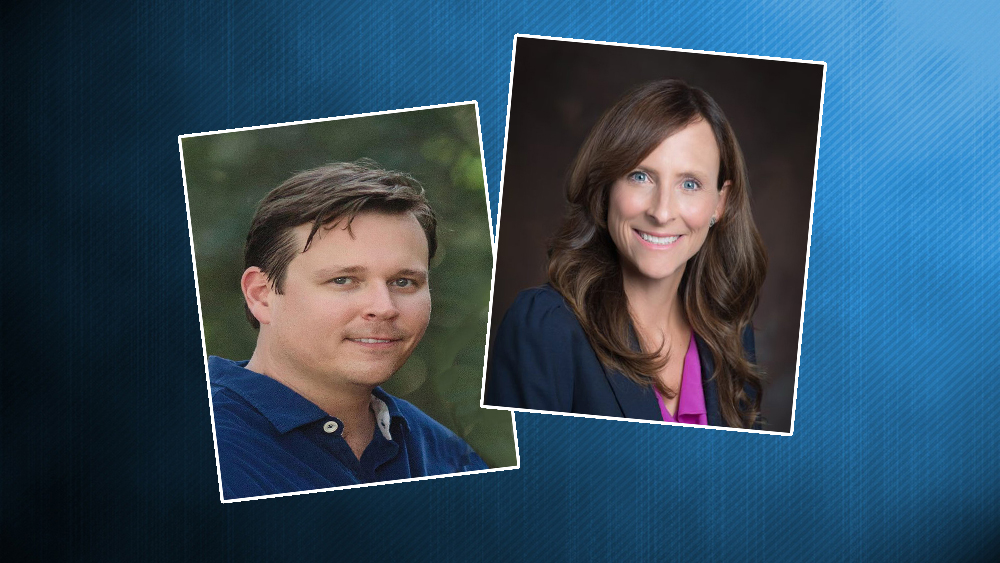 In eight days, there will be a special election in Sarasota. It is a race that probably shouldn't look interesting, but alas, it is turning into one heck of a fight.
For those of you not from Florida, the corners of this state take on the characteristics of the part of the country where people migrate from.
Sarasota, like much of Florida from Tampa south to Naples, has a Midwestern feel, a result of migration that came down from the parts of America accessed from I-75.
So, the voters here, in large part, have more in common with voters from the northern suburbs of Chicago (the district used to be spring training home to the real Chicago baseball team, the White Sox) than they do with voters who live just 20 miles to the east, in the more rural parts of Sarasota County.
The seat became open when the incumbent, Republican Alex Miller, resigned due to a change in her business. The Republicans have nominated James Buchanan, the son of the area's incumbent Congressman, Vern Buchanan. The Democratic candidate is Margaret Good, a local attorney.
House District 72 is a lean-Republican district. Mitt Romney won it by 4, and Donald Trump won it by 5. Overall, Republicans have a ten-point advantage in voter registration.
However, despite these numbers, this is a place where Democrats have won:  from 2006-2010, this seat was held by a Democrat, Keith Fitzgerald. In 2014, Charlie Crist beat Rick Scott by about 1.5 percent, and in 2008, Barack Obama and John McCain played to a draw.
Nonetheless, conventional wisdom would say this seat should be a little more Republican in a special election, due to their super voter turnout advantage, but alas, this isn't a conventional wisdom year.
With a week to go before the Election, Democrats are turning out their voters at a higher rate than Republicans, and the race appears to be headed to a very tight finish.
Just how close?
Well as of this morning, some 20,621 voters have cast a ballot either by returning an absentee ballot or by voting in person at an early voting site, with Republicans holding a 199-ballot advantage.
So far, just under 17 percent of District 72 voters have voted. Democratic voter turnout is at 22.5 percent, while 17.5 percent of the district's GOP voters have cast a ballot.
So how does this district typically perform?
In the last three top of the ticket races:  the 2012 presidential, the 2014 governor's race, and the 2016 presidentials, there is a distinct pattern: Democrats have won the votes cast before Election Day, and Republicans have won Election Day.
In 2012 and 2016, Obama and Hillary Clinton went into Election Day with a 3.5 and 5-point lead respectively. In 2012, Romney won Election Day by 15 percent, and in 2016, Trump won by 26 percent.
But 2014 looked a bit different, and in it, the path for how Democrats win here:  Crist went into Election Day with a 7-point lead, but this time, Republicans only won Election Day by 6, leading to the Crist win in the district.
But since 2016 was more recent, let's take a closer look at that race.
Overall, Republicans had about an 11.5 percent advantage in the share of the electorate. The way this broke down:  Republicans held a 5.5 percent advantage in the share of voters who voted before Election Day, and about a 23 percent advantage on Election Day. Just as in this race, Democrats had a higher turnout rate before Election Day than Republicans, but on Election Day, Democratic turnout cratered and GOP turnout spiked.
This translated to Clinton 5-point advantage among the 68 percent of the HD 72 voters who voted before Election Day, and Trump winning the remaining voters on Election Day by 26, for an overall Trump 5 percent win.
If you compare where Good is today compared to Clinton, in terms of turnout, the district is definitely more Democratic than it was going into Election Day in 2016.
By any fair assumption, given the district's current turnout, and historical performance, she should be ahead by at least as much as Clinton was going into Election Day.
The unknown question, can she hold on — and just how much of a lead does she need to pull off the upset?
Eight days out, there are two big questions.
Republicans have more outstanding vote-by-mail ballots, so they see their numbers improve — though, over the last week, the delta between the two parties hasn't changed much (remember Democrats in 2016 statewide left a lot more ballots on kitchen tables than did Republicans).
Right now, Democrats have returned 68 percent of their ballots, and Republicans have returned 65 percent, so I will be curious over the next week if the GOP can close that gap. What the final margin going into Election Day looks like will say a lot about the next point.
How much can Good lose Election Day by and still win?
If Election Day looks like Crist '14, she wins. If it looks like Trump '16, she loses.
Almost surely, it will land somewhere between the two.
Turnout can be hard to predict in these races. With more than a week to go, the turnout rate is already higher than the entire state Senate special election in Miami last fall.
In the recent St. Petersburg mayor's race, 37 percent of the total vote came on Election Day. In the Miami State Senate race, it was around 27 percent. By the end of the week, this picture will be much more clear.
But one thing is for certain, this race is headed to the wire. Again, in a conventional special election, in a conventional year, this is a race we would not be talking about. But it isn't, thus we are.
And at this point, a Democratic win here is far from improbable.