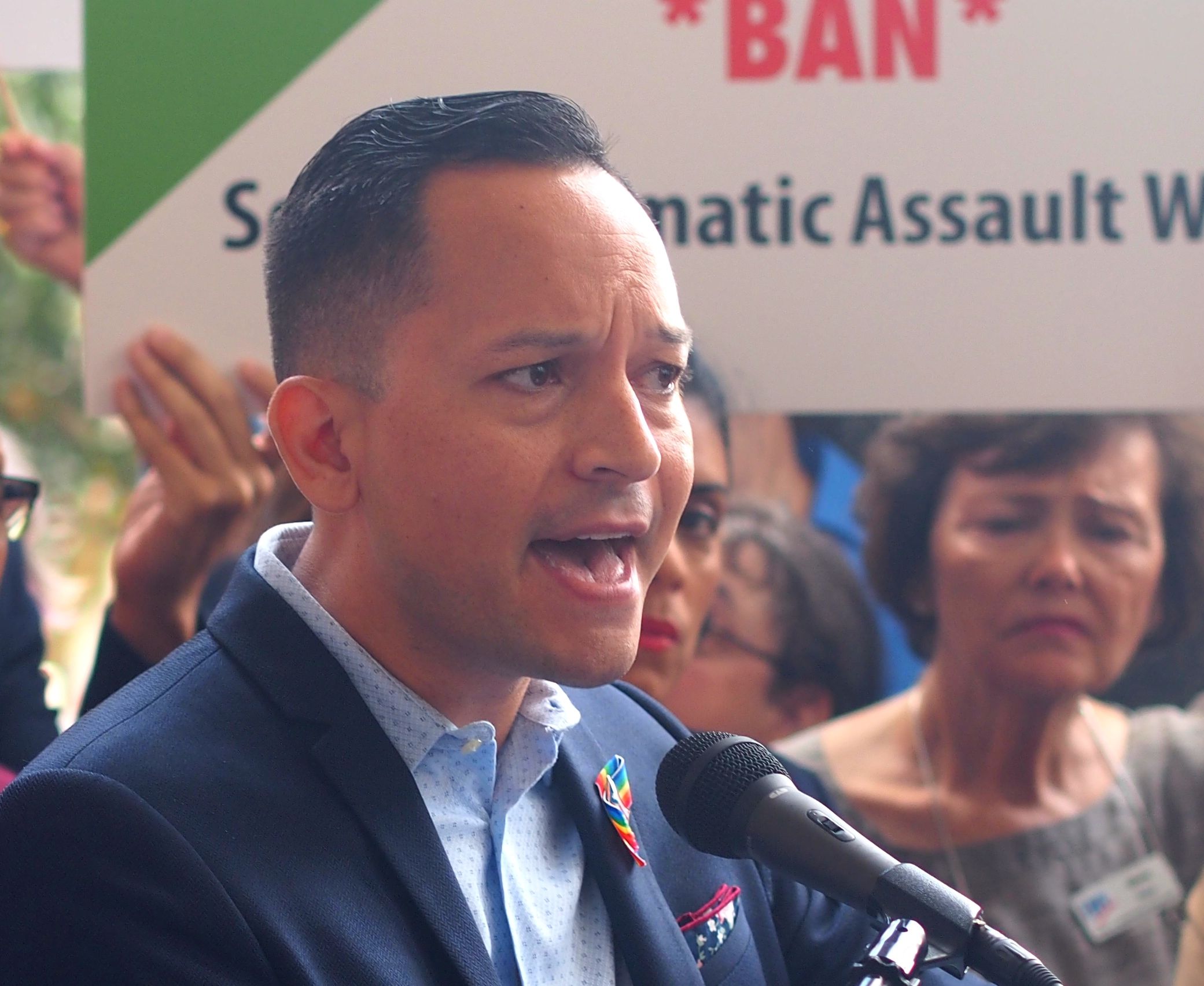 Democratic state Rep. Carlos Guillermo Smith picked up his campaign-fundraising pace in early January for his 2018 re-election effort in Florida House District 49, bringing in nearly $24,000 even as his only opponent dropped out of the race.
Smith, of Orlando, reported that his campaign raised $23,838 in the first eight days of January prior to the start of the 2018 Florida Legislative Session, and that money came in more than 131 checks, including seven for the maximum $1,000. The haul more than doubled his campaign receipts for this cycle, to $42,793 received, leaving him with about $35,000 in the bank at the start of February.
Late in the month Smith's only opponent, Republican Jose "Pepito" Aponte of Orlando, withdrew.
"I'm proud to once again have real grassroots support without the need to rely on corporate money to fund our campaign," Smith stated in an email Monday. "That means we will have to work harder and it will take longer to raise the money we need to win, but that's okay. Our constituents deserve someone who will represent them, not the usual special interests."
Smith led all Orange County-based candidates for the Florida Legislature in money raised in January, though one other candidate accumulated more donations.
Vying for what is expected to be an open seat in House District 47 in north and central Orange County, Democrat Anna Eskamani raised $17,611 in the month, topping Smith by drawing that haul from 200 individual checks, with just four of the maximum $1,000. She now has raised $168,600, and finished January with about $127,000 in the bank.
She has two opponents including Republican Mikaela Nix of Orlando who just entered the race in the closing days of January and reported just a $100 self-loan in her financial statement.
Winter Park Republican Stockton Reeves reported raising $4,975 through nine contributions in January. That brings his total campaign receipts to $101,145, including $90,000 he lent his campaign at the start. He's got $95,000 in the bank.
They're all shooting for the seat held by Republican state Rep. Mike Miller of Winter Park, who is running for Congress.
Republican state Rep. Bobby Olszewski of Winter Garden reported raising $11,550 in 16 checks during January for his re-election bid in House District 44 in southwestern Orange County. Olszewski, who was elected in a special election in October, has raised $37,300 in three and a half months, and had about $30,000 left heading into February.
Three Democrats are running to take him on this year, and two of them had modestly-solid fundraising months in January. Mathew Matin of Winter Garden reported raising $5,745 in January, including a $550 loan from himself and 57 other checks. That brought his campaign's total contributions to $7,780, with about $6,400 in the bank.
Eduardo Dominguez of Orlando reported raising $2,525 in cash and receiving another $9,000 in in-kind contributions, including staff time, campaign consulting and logistics support in his first month in the contest. Yet he finished the month with just $650 in the bank.
Dawn Antonis did not report any campaign finance activity for her Democrat run in HD 44, and finished the month as she started it, with $1,355 in the bank.
Republican state Rep. Rene Plasencia of Orlando, who picked up a Democratic challenge in December in House District 50, which covers far eastern Orange County and north Brevard County, reported raising $11,250 through 15 contributions in January. His campaign has raised a total of $120,150, and entered January with $68,700 in the bank.
HIs opponent Pamela Joy Dirschka of Titusville reported bringing in $856 in cash and $600 in in-kind graphic design services. She entered February with $1,539 in the bank.
In House District 31, which covers northeastern Lake County, and northwestern Orange County, Republican state Rep. Jennifer Sullivan of Mount Dora reported bringing in $10,500 in 12 checks, including nine for $1,000, in January. She finished the month having raised $38,800, and had about $26,000 left in the bank.
Her Democratic opponent Debra Kaplan of Eustis reported raising $265 in January. Kaplan's campaign has raised $6,497, and finished the month with $4,400 in the bank.
Three other Democratic incumbents in Orange County are running unopposed thus far for re-election. State Rep. Kamia Brown of Ocoee reported no campaign finance activity in January and her House District 45 re-election bid has $16,350 to work with. State Rep. Bruce Antone of Orlando reported raising $2,000 in three checks, and finished the month with about $10,600 in the bank for his House District 46 re-election bid. State Rep. Amy Mercado of Orlando reported raising $1,600 in four checks for her House District 48 re-election campaign, and she finished the month with just over $20,000 in cash left.