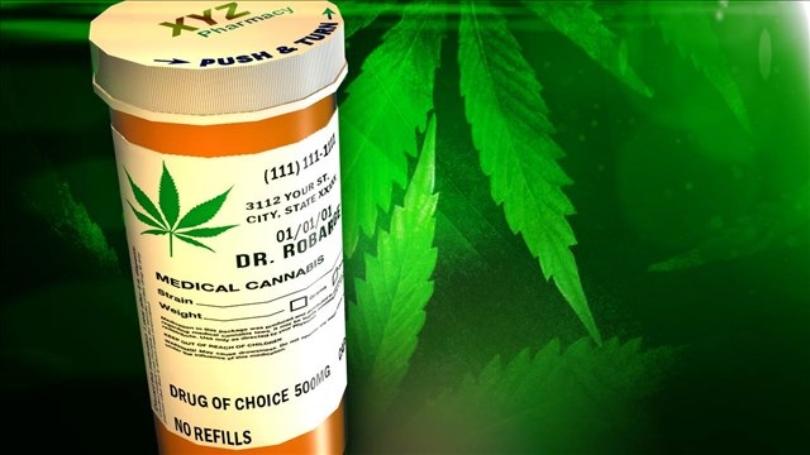 It may have taken 16 months, an attempt by the Florida Legislature to tie local authorities' hands, and threats of a lawsuit, but the Osceola County Commission has found what many may consider the sweet spot in approving retail sales of medical marijuana.
As a result, one medical marijuana company gets exclusive rights to open stores in Osceola County, but just three of them.
On Monday the Osceola County Commission approved two measures that will allow three medical marijuana dispensaries in the county, one on U.S. 192 between Kissimmee and Celebration; one on U.S. 192 between Kissimmee and St. Cloud; and one on South John Young Parkway between Kissimmee and Poinciana; and then to ban any additional cannabis dispensaries in the county.
The medical marijuana business was awarded to San Felasco Nursery of Gainesville, which is also known as Grandiflora, and which is operating its medical marijuana retail business under the name The Green Solution, in association with a Colorado-based medical marijuana company of that name.
"I'm really happy to see Osceola County residents are going to have access to the medicine that a lot of them need, without having to go way out of their way to get it," said Osceola County Commissioner Viviana Janer, who supported The Green Solution stores getting their certificates, and who nonetheless also voted for the countywide ban.
Elsewhere, throughout Florida, most cities and counties have struggled with their options on medical marijuana.
That's because last summer the Florida Legislature restricted local options to essentially allowing as many medical marijuana stores as the market would bear, to go in anywhere that a pharmacy could be located; or to ban them entirely. Many local officials who knew they have Walgreens and CVSs around the corner from schools, churches, and prize tourist attractions, shuddered at the "anywhere" option. So many cities and counties voted to ban them, even though many of the same officials involved said they wouldn't mind a small number of stores in carefully-chosen locations.
In Osceola County's case, their first assessment was to provide for three or four stores countywide. They're getting three.
"Things just seemed to work out," said Osceola County spokesman Mark Pino.
Here's how they worked out: In October 2016 the county commission approved a regulatory ordinance detailing how "medical marijuana treatment centers" would be approved for operation certificates. San Felasco applied and got preliminary county approval for three locations. Meanwhile, Florida voters approved Amendment 2 in November 2016, greatly expanding the state's medical marijuana industry. So before The Green Solution certificates could be issued, Osceola County backtracked, and approved a temporary moratorium, buying time to see what the Florida Legislature would do about the new, expanded law. The legislature's response was to pass the enabling legislation that included the all-or-nothing choice for counties and cities. The Green Solution threatened to sue Osceola County to get its already-approved certificates. Osceola settled.
On Monday the board of county commissioners approved the settlement with The Green Solution, and then approved a county-wide ban henceforth, under the state-mandated all-or-nothing provision.
"This is an equitable solution to this matter and gives us, as the local jurisdiction, the power to prevent an out-of-control proliferation of these facilities," Commission Chairman Fred Hawkins, Jr. stated in a news release. "When voters approved Amendment 2, I don't think they wanted dispensaries on every street corner in the community. This agreement and our ban cements this intent while allowing those who need this service the ability to access it."