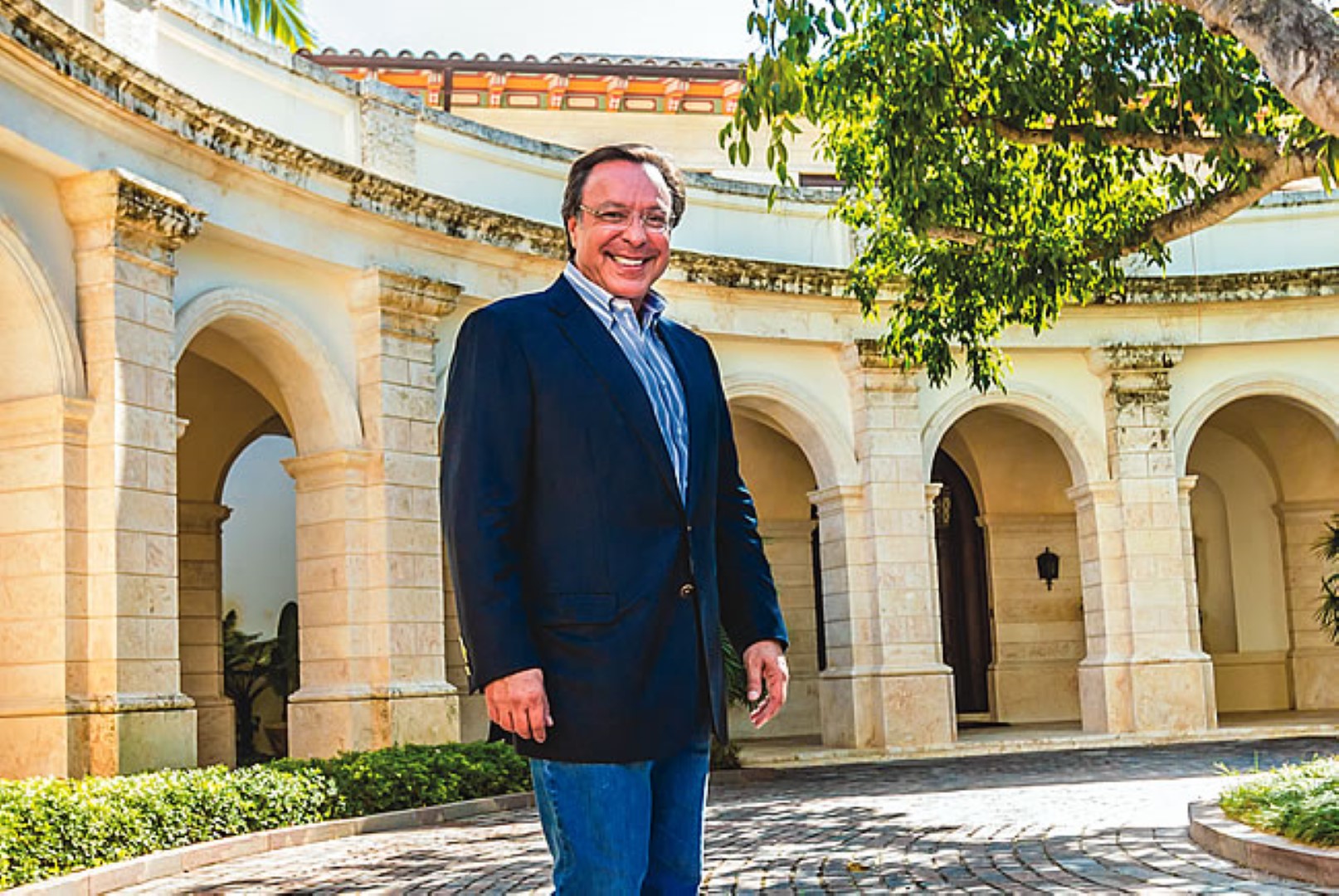 Miami health care magnate and longtime Republican supporter Miguel "Mike" Fernandez and more than 100 other business leaders and other prominent figures have signed and published online a letter declaring the "sanctuary cities ban" effort in the Florida Legislature to be a "misguided and potentially dangerous path."
The letter is addressed to Gov. Rick Scott, House Speaker Richard Corcoran, and Senate President Joe Negron, declaring opposition to House Bill 9,  and its counterpart Senate Bill 308, but its appearance is mainly a rebuttal of Corcoran, the principal power, money, and face behind the effort to ban sanctuary cities in Florida.
With Corcoran's backing of it as a top priority, HB 9 was approved along party lines in the House in early January. The Senate version, though, is close to dead this Session.
The business leaders declared in their letter, published Tuesday morning on the Immigration Partners and Coalition (IMPAC) Fund home page, that the legislation is anti-immigration, could cripple portions of the state's economy, could force schools and universities to act as immigration enforcers, and would "erode public trust in our communities between immigrants and law enforcement authorities by turning Florida into a 'show me your papers' state."
They compared it to Arizona's experience, saying that state lost $141 million in direct tours spending and suffered a 2 percent annual reduction in the state's gross domestic product after passing similar legislation 10 years ago.
Among the signers of the Florida letter are Fernandez, chairman, MBF Healthcare Partners; Steve Ross, chairman and chief executive officer of Related Companies and principal owner of the Miami Dolphins; Narendra Kini, president of Miami Children's Hospital; Bob Dickinson, retired chief executive officer of Carnival Cruise Lines; and more than 110 others.
"Now is not the time to push anti-immigrant policies that will disrupt our workforce, hurt job growth, and tear innocent families apart," Aida Levitan, chairwoman of US Century Bank, stated. "Now is the time to focus on policies that will protect our state's children to ensure the horror they experienced last week is never repeated."
Corcoran has spent, through his Watchdog PAC political committee, more than a half-million dollars on television commercials in Florida demonizing sanctuary cities, pushing for passage of the legislation, and, presumably, expanding his own political profile as a probable Republican gubernatorial candidate who is making sanctuary cities opposition a top campaign issue.
Just Tuesday, Corcoran lashed out at Florida senators, declaring that they are "not real conservatives" for failing to move forward with SB 308.
With less than two weeks remaining in the Legislative Session, SB 308 has not gotten through committees, and the Senate sponsor indicated he does not expect it to pass.
Corcoran, a Land O' Lakes Republican, appeared Tuesday on Laura Ingraham's nationally syndicated talk-radio show to discuss legislative efforts in response to the Feb. 14 mass shooting at Marjory Stoneman Douglas High School in Parkland. Corcoran cited the stalled "sanctuary cities" measure as an example of difficulties he's faced in trying to eliminate "gun-free" zones in places like schools.
In the past couple of decades, Fernandez has donated or arranged for millions of dollars of contributions to Republican candidates, the party, and causes. In the past year or two, however, he has broken with the party on several points, including its support of President Donald Trump, the current assault weapons fight, and now the sanctuary cities debate. He has contributed to Democrats.
The letter declares that "Florida's business leaders and job creators depend on the entrepreneurship, optimism, and innovative spirit of our hardworking immigrants. Immigrants are significant contributors to the Florida economy. They currently represent over 25 percent of our workforce and employ over 500,000 fellow Floridians," and notes that immigrant labor is particularly important for reconstruction efforts in the wake of Hurricane Irma.
"Anti-immigrant legislation in any form is a threat to Florida's reputation, our public safety, our ability to welcome tourists and recruit new workers, and ultimately, our economy," the letter declares. "We encourage you to bring all stakeholders to the table to find common ground and address our state's challenges in a way that promotes pro-business, pro-immigrant, and pro-public safety policies."
— 
Some material from the News Service of Florida was used in this post