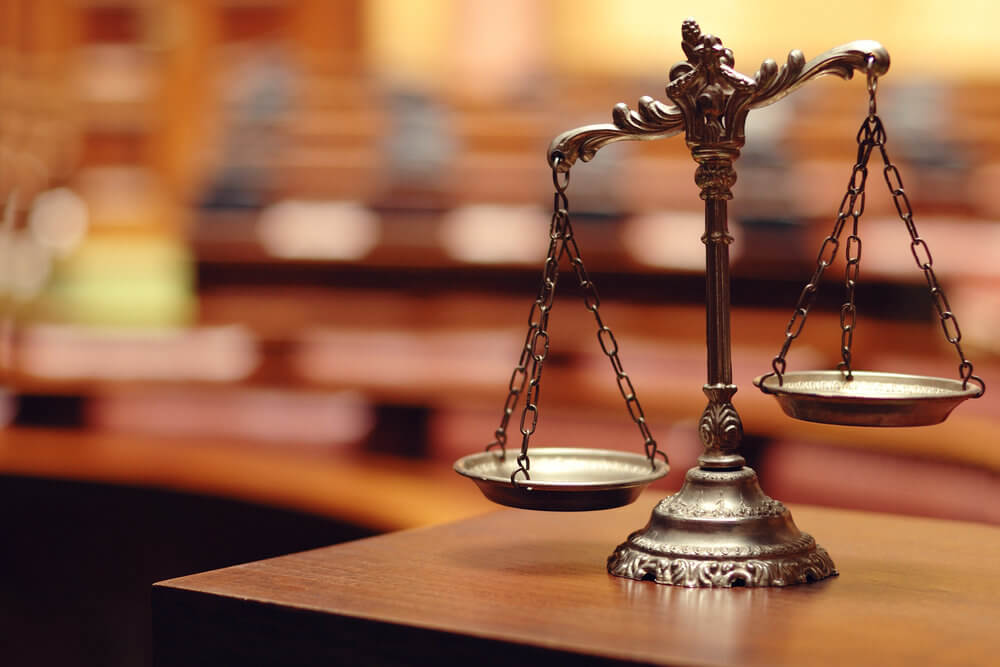 The 2018 Legislative Session came and went, and Brian Pitts of the advocacy group Justice 2 Jesus was nowhere to be found.
One of the last times he was spotted was November at the Oversight, Transparency & Administration Subcommittee. It was the last meeting for former state Rep. Neil Combee and after he said farewell, Pitts came to the podium to scrutinize the Venezuela divestment bill.
"This really makes my day because this is my last committee," Combee told Pitts. "I would have been heartbroken if Brian Pitts did not want to talk about a bill before the committee."
"I love you too," Pitts told Combee before hammering on the proposal.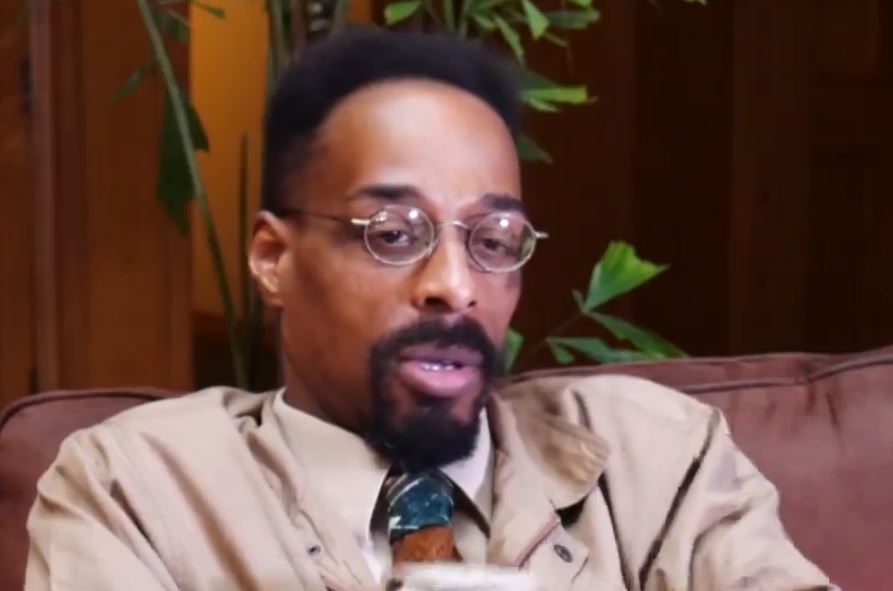 Since that meeting though, the 46-year-old gadfly, who has long been a staple of the legislative process has been absent.
His last Twitter rant, in its usual all-caps matter, was sent out Jan. 2, a week before Session started.
He was disheartened, to say the least, and tweeted: "UNLESS MIRACLES OCCUR, THERES SIMPLY NO, OR VERY LITTLE, GOOD NEWS TO REPORT ON PRESENT FL LEG DEALINGS, THAT ITS NOT EVEN WORTH REPORTING IT."
And as reporters and lobbyists inquired about the disappearance act, he favorited tweets of those who speculated that he might be out because of a "long flu" or "influenza." Pitts, however, never confirmed why he's been out.
After multiple attempts by Florida Politics to reach him, calls went unanswered and straight to voicemail.
"Our Lord is here, Jesus Christ … good day and God bless," he says before the beep.
Coming up, the usual assortment of tidbits, leftovers and not-ready-for-prime-time moments by Ana Ceballos, Jim Rosica, Danny McAuliffe, Andrew Wilson and Peter Schorsch.
But first, the "Takeaway 5" — the Top 5 stories from the week that was:
Stoneman Douglas Act signed — Gov. Rick Scott signed the "Marjory Stoneman Douglas Act" Friday while parents who lost their children in the school shooting stood by him. The $400 million proposal creates unprecedented gun-control measures in the state, gives more funding to schools for security and mental health services and allows school staff to participate in a program that trains them to shoot active shooters. The bill defies the National Rifle Association, which is opposed to banning the sale of bump stocks, raising the legal age to buy assault weapons from 18 to 21 and a three-day waiting period for all firearms. The legislation does not include a ban on assault weapons despite outcry from Parkland shooting survivors.
Leaders close out budget — Legislative leaders reached a deal on a roughly $89 billion state budget early Thursday morning, setting in motion the 72-hour "cooling-off" period before lawmakers can vote on it. The spending plan for the 2018-19 fiscal year has nearly $90 million in last-minute funding including hurricane-related items that are contingent on federal reimbursements. The budget also has $67 million for arming school staff, $8 million in pay raises for juvenile detention and probation officers and a 36 percent pay increase for Florida Supreme Court justices who will now make more than $220,000 annually. Nursing homes will also get a $130 million bump in Medicaid payments.
Gambling conference surprise — Senate President Joe Negron and House Speaker Richard Corcoran released a joint statement Friday night: "Despite the good faith efforts of both the House and Senate, a gaming bill will not pass the Legislature this session." At last look, the House had offered five 'limited gaming' licenses in response to the Senate position for six new slots licenses in the state for counties that had OK'd slots expansion in local referendums. "Limited gaming" had meant slots or designated player games — a poker-blackjack hybrid — but not both. Another proviso from the House: Any new slots facility would have to be at least 100 miles away from the Seminole Tribe of Florida's Hard Rock Hotel & Casino in Tampa, and at least 25 miles away from any other Seminole casino, including the one in Hollywood. It's not clear when lawmakers will get another shot.
Member projects janked for votes — Before the gun and school safety bill passed the House, rank-and-file members who strongly opposed the measure had project funding for their districts removed from the budget. A POLITICO Florida analysis found that at least $10 million in House member projects the House and Senate had agreed to were pulled. As legislative leaders wrapped up the 2018 session, the budget came in late, and according to the analysis  it was "increasingly clear that the budget [was] used to whip members on the gun bill."
Child marriage ban pushed through — Gov. Scott's office said the governor intends to sign a measure that would ban all marriages under the age of 17. The "child marriage bill" was among the most-debated issues in the 2018 legislative session. Republican state Rep. George Moraitis was one of the toughest critics of the bill, saying that some minors should be allowed to marry with parental consent. He was the lone 'no' vote against SB 140. The bill would give Florida the strictest marriage law in the country in terms of age limits.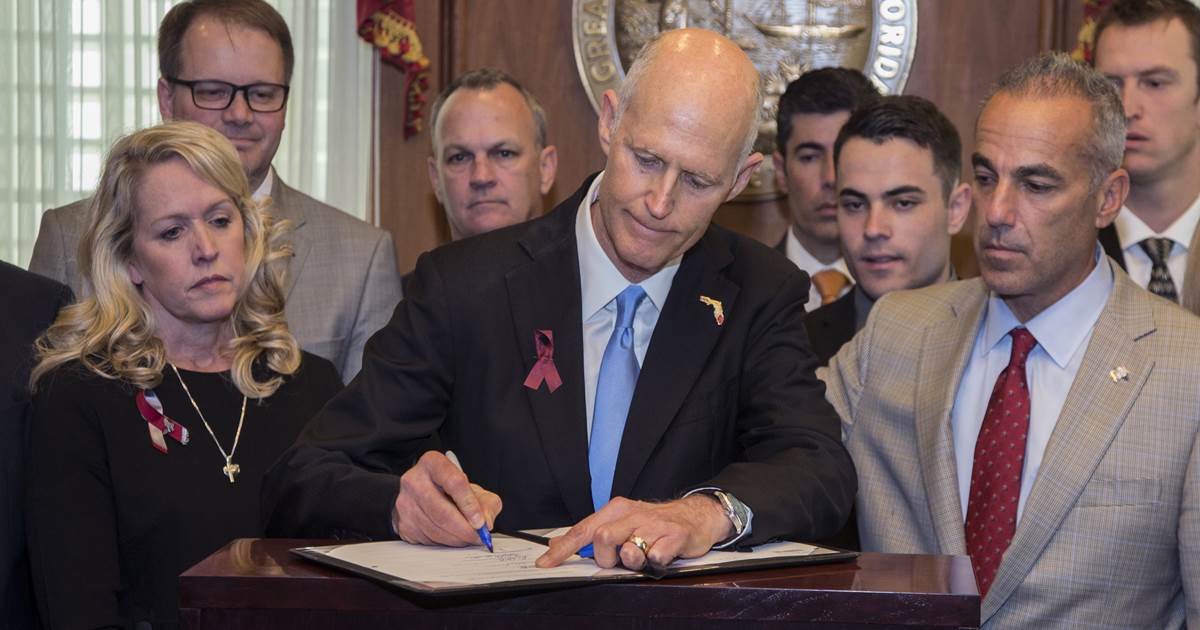 Scott talks school security with police chiefs
Gov. Scott headed to Orange Park this week to talk about his school security plans with police chiefs from South and Northeast Florida.
Scott's proposals following the Marjory Stoneman Douglas massacre last month include raising the minimum age to buy a gun in Florida to 21, increasing funding for school security and mental health, and giving law enforcement the ability to temporarily confiscate guns from people deemed a threat to themselves or others.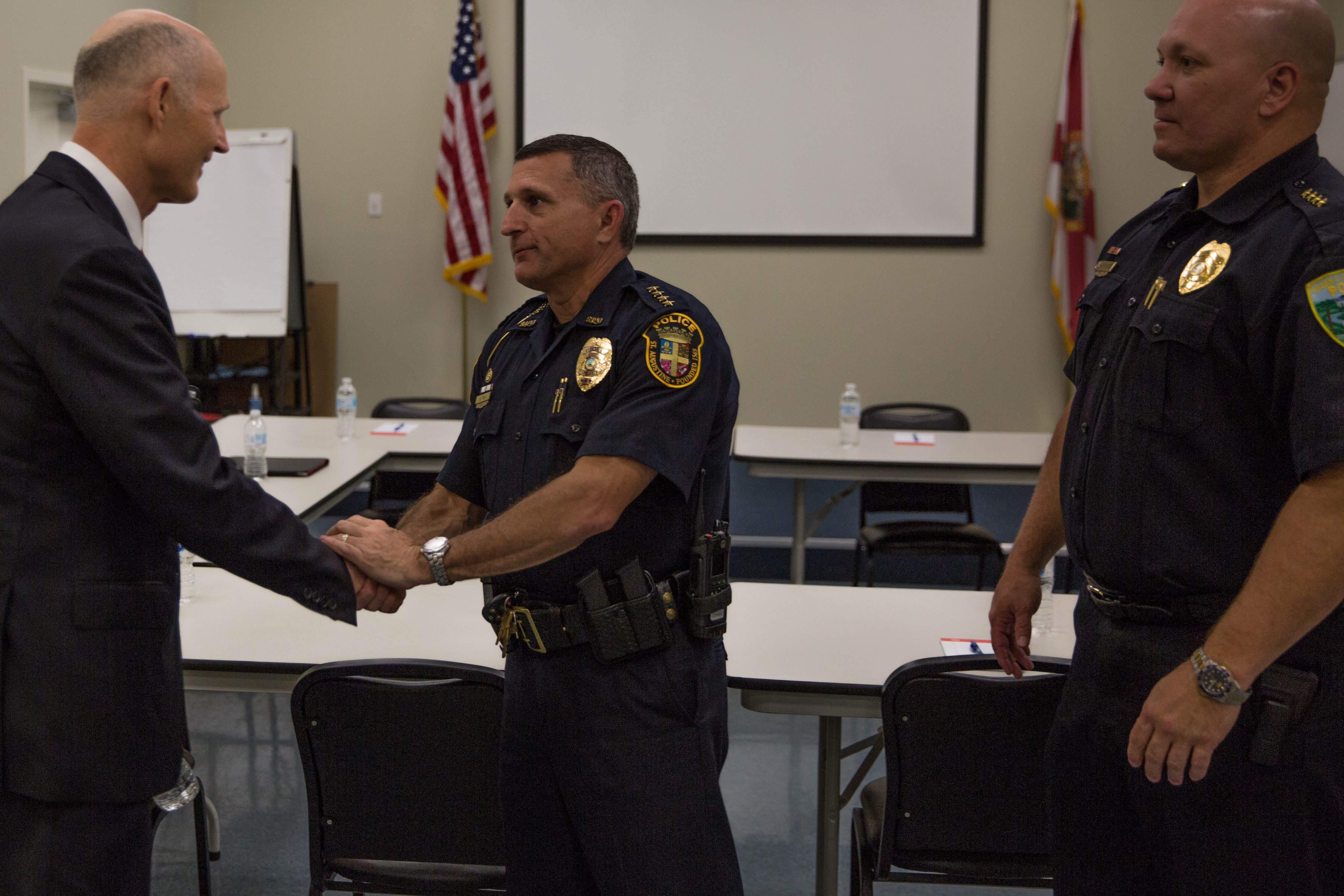 Scott said after the meeting that it was one of the things he didn't propose — arming school employees — that ended up dominating the discussion.
Lawmakers added to the school safety plan a provision that would allow school employees who are not solely classroom teachers, such as coaches or support staff, to carry concealed weapons on campus after completing a training program.
Scott cheers bill blocking Venezuela investment
The Legislature got some praise from Gov. Scott this week for passing a bill that would bar the state from investing in any company that is doing business with the Venezuelan government.
Scott said the move would hold the Nicolas Maduro regime accountable and the bill was one of his announced priorities ahead of the 2018 Legislative Session.
"With the passage of this landmark legislation, Florida continues its commitment to the people of Venezuela who are fighting for freedom and democracy. This legislation will prohibit all state agencies from investing in the Venezuelan government and puts even more financial pressure on the Maduro regime by stopping any future state investment with them," Scott said.
"I want to thank Senate President Joe Negron and House Speaker Richard Corcoran, as well as sponsors Senator Rene Garcia and Speaker Pro Tempore Jeanette Nunez, for their great work on this important bill."
HB 359 cleared both the House and Senate with a unanimous vote.
Putnam names 2017 Forestry Firefighter of the Year
During a Wednesday Cabinet meeting, Agriculture Commissioner Adam Putnam and the Florida Forest Service presented Senior Forest Ranger John DeWolfe with the Forestry Firefighter of the Year award.
"Our wildland firefighters risk their lives daily to protect Florida's wildlife and residents from wildfire, and last year they courageously battled one of the most severe wildfire seasons in recent history," Putnam said. "I congratulate John on being named the 2017 Forestry Firefighter of the Year and thank him for his selfless service."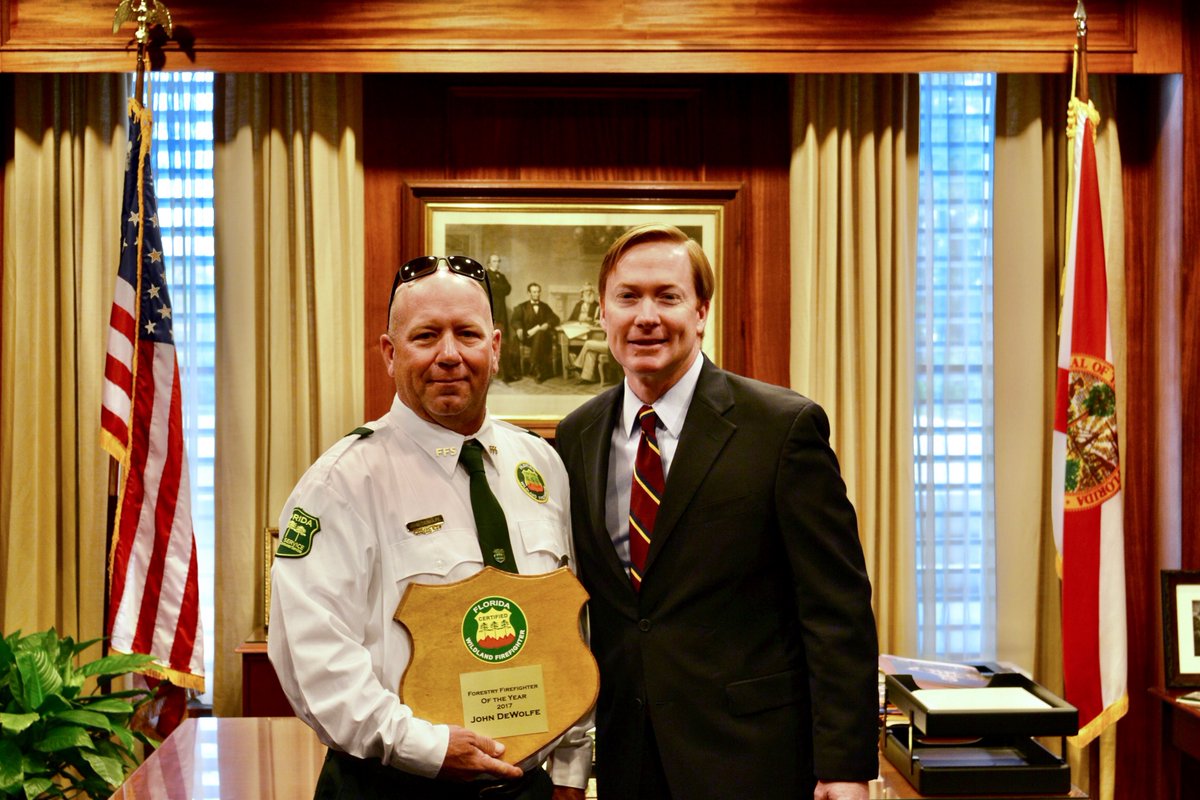 DeWolfe has been on the job for 20 years and has worked nearly every job in the field, from training to emergency response to land management. He also mentors the next generation of wildland firefighters.
"John is a crucial asset to our agency as a wildland firefighter, instructor and leader. He repeatedly demonstrates his commitment to his job and the safety of Floridians," said Florida State Forester Jim Karels.
Instagram of the week
The week in appointments
Florida Commission on Human Relations — Maryam Laguna Borrego will succeed Clyde Daniel on the commission. The 30-year-old is the assistant vice president of public affairs at the University of Miami, Coral Gables.
Borrego received her bachelor's and master's degrees from the University of Florida. Her term ends Sept. 30, 2021.
Samantha Hoare is the executive director of Teach for America, Miami-Dade. She received her bachelor's degree from Duke University and her MBA from Florida International University.
Hoare, 36, will succeed Sandra Turner for a term ending Sept. 30, 2021.
Both appointments are subject to Senate confirmation.
St. Lucie County Board of County Commissioners —  Anthony Bonna is a 30-year-old director of advertising and digital strategy for The Stoneridge Group LLC. He is also the founder of The Good Help Group LLC.
Bonna received his bachelor's degree in finance from Georgetown University. He is appointed to a term ending Nov. 13, 2018.
Board of Employee Leasing Companies — Ron Hodge is the president and chief executive officer of Cornerstone Capital Group.
The 62-year-old fills a vacant seat on the board and will serve a term ending Oct. 31, 2019. His appointment is subject to confirmation by the Senate.
Southwest Florida CRC stop draws 300
More than 300 Floridians attended a March 5 public hearing held by the Constitution Revision Commission in Cape Coral.
More than 180 individuals filled out speaker cards to comment on proposals being considered by commissioners. All Floridians who attended the public hearing and wanted to speak were given an opportunity to be heard by the CRC.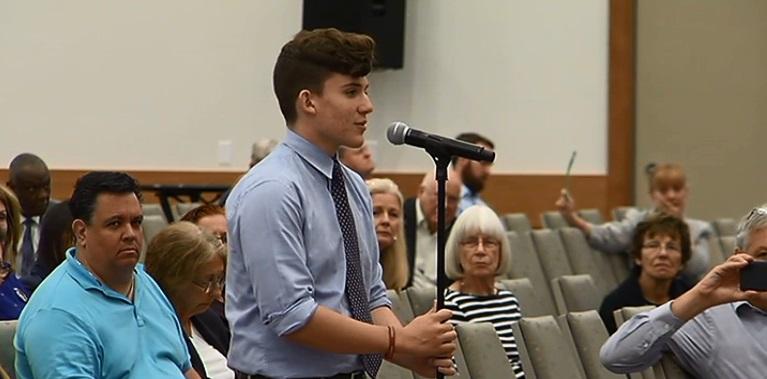 The meeting was part of the CRC's "Road to the Ballot" public hearing tour, which has already stopped in Fort Lauderdale, Melbourne, Jacksonville and Pensacola.
PIP repeal crashes
On Wednesday, Gov. Scott killed any hope for the newest attempt to repeal the state's no-fault auto insurance system.
The PIP repeal bill, SB 150 by Thonotosassa Republican Sen. Tom Lee, had already stalled out at its most recent committee stop in the Senate, with Insurance Commissioner David Altmaier among those speaking out against the measure.
During a Wednesday Cabinet meeting, Scott praised Altmaier for his testimony, telling him he "did a good job on PIP."
Lee intimated that Scott and CFO Jimmy Patronis weren't behind his bill when it was in committee last week, pointing to Altmaier's presence as evidence.
Tampa tweens take home Champion of Service Award
During a Wednesday Cabinet meeting, Gov. Scott and Volunteer Florida presented a Champion of Service Award to 12-year-olds Chase Hartman and Vance Tomasi.
The duo from Tampa founded read. repeat.," an organization that collects gently used books from companies and individuals and distributes them to those in need. So far, they have collected more than 40,000 books and given more than 13,000 of them to public schools with high poverty rates.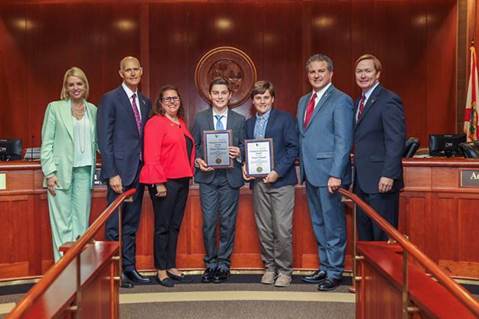 "At such a young age, Chase and Vance have devoted their time to giving back and making a difference in their community. Their incredible work to deliver books to students across the state makes them worthy recipients of the Champion of Service Award today."
Volunteer Florida CEO Vivian Myrtetus said it was "inspiring to see their commitment and dedication to helping others at only 12 years old."
Legislature passes generator rule sans funding
A bill that would make Gov. Scott's executive order requiring assisted living facilities to have power generators cleared the Legislature Friday, but it doesn't carry an appropriation to help such facilities pay for upgrades.
Scott handed down the rule in the wake of a prolonged power outage at The Rehabilitation Center at Hollywood Hills led to more than a dozen heat-related deaths after Hurricane Irma.
The rule would require such facilities to have 96 hours of emergency generator capacity to make it through power outages.
Lawmakers were never planning to cover the whole cost of the measure — experts estimate it will cost $280 million — but there were talks in the Senate of some funds to help smaller facilities make the change without a large capital outlay.
But that plan was not favored by the House, which passed SB 7028 with a 108-1 vote Friday.
Lawmakers back bill to incorporate Hobe Sound
The Legislature passed a bill this week to incorporate Martin County community Hobe Sound as a town.
HB 395 cleared the Senate with a unanimous vote Thursday and is now ready for a signature from Gov. Scott. If approved the residents of Hobe Sound would vote on whether or not to incorporate.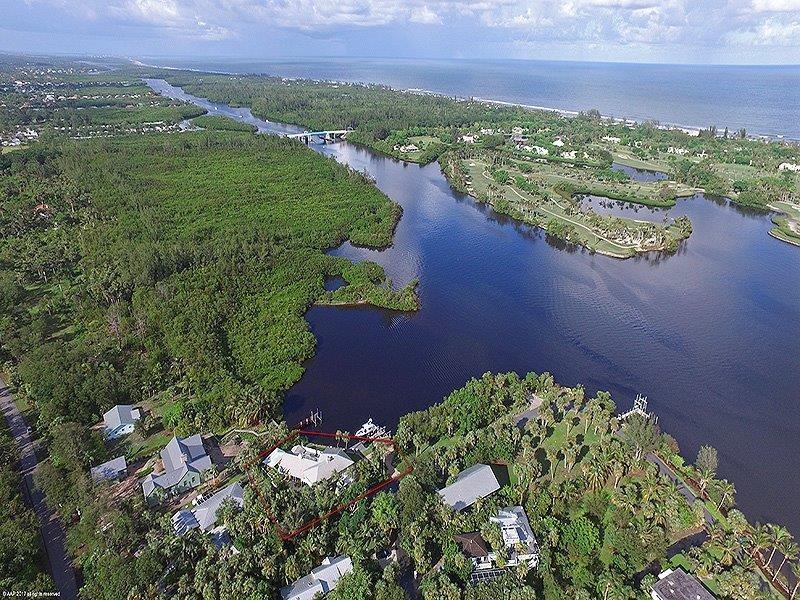 "This legislation includes the opportunity for the citizens of Hobe Sound to vote on whether or not they would like for their town to become incorporated," said Senate President Negron, a native of Hobe Sound. "The people of this community have waited years for this legislation, and I am pleased to see it earn the favorable support of both the House and Senate, and move to the Governor's desk for his consideration."
The U.S. Census includes Hobe Sound in the Port St. Lucie Metropolitan Statistical Area and estimated the community had 11,521 residents in 2010.
Sexual assault victims bring shoes to Capitol
Hundreds of shoes were on display in the Capitol Monday, and each pair carried a message to lawmakers from survivors of sexual assault.
Pairs came in from women, men and children aging in range from 3 to 89. The event was coordinated by Lauren's Kids and the Florida Council Against Sexual Violence.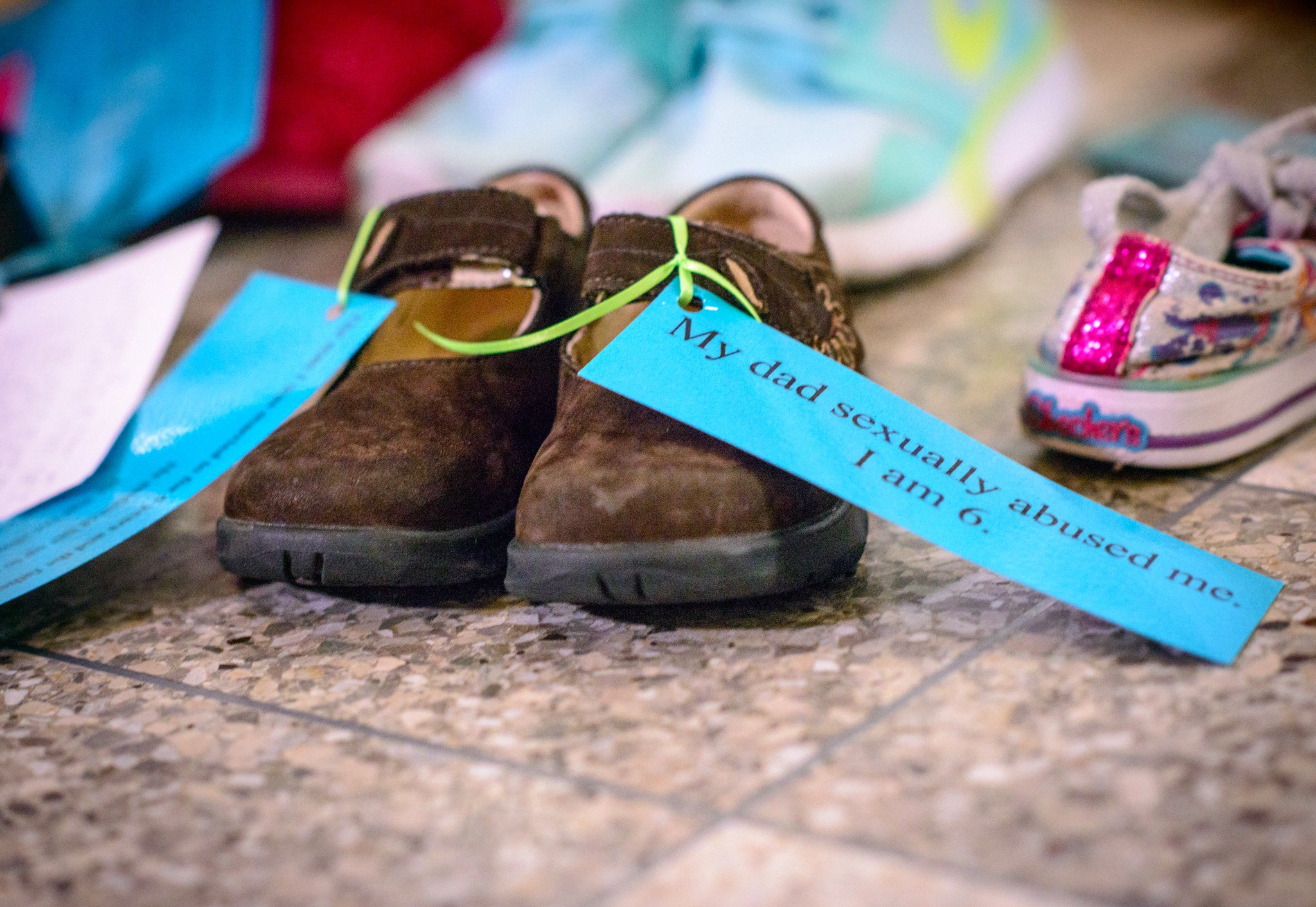 The rotunda display was part of the annual "Walk in My Shoes" events hosted around the state by Lauren's Kids, a charity started by South Florida Sen. Lauren Book.
The first of 15 planned walks all over Florida this month was held in Panama City Friday. A listing of the other walks is available online.
Identity theft bill gets NFIB stamp of approval
The National Federation of Independent Businesses cheered lawmakers for passing a bill that would alert business owners whenever their corporate filing information is changed and allow them to fix incorrect changes free of charge.
"NFIB applauds the passage of HB 661, which will protect small-business owners from becoming the victims of fraud," said NFIB Florida director Bill Herrle.
"This bill requires the Division of Corporations to notify business owners when changes have been made to their corporate filings without their knowledge or approval. This will provide significant protections for small-business owners against fraudulent activities and will go a long way toward thwarting the rising problem of business identify theft."
HB 661, sponsored by Orlando Republican Rep. Mike Miller, cleared the House with a unanimous vote and was approved by the Senate Tuesday.
Bill amendment sparks giggles
One of the more entertaining amendments of the 2018 Legislative Session was introduced last week, courtesy of St. Petersburg Sen. Jeff Brandes.
The one-line amendment to SB 1042 reads: "Where are you? Name everyone you know in the room with you."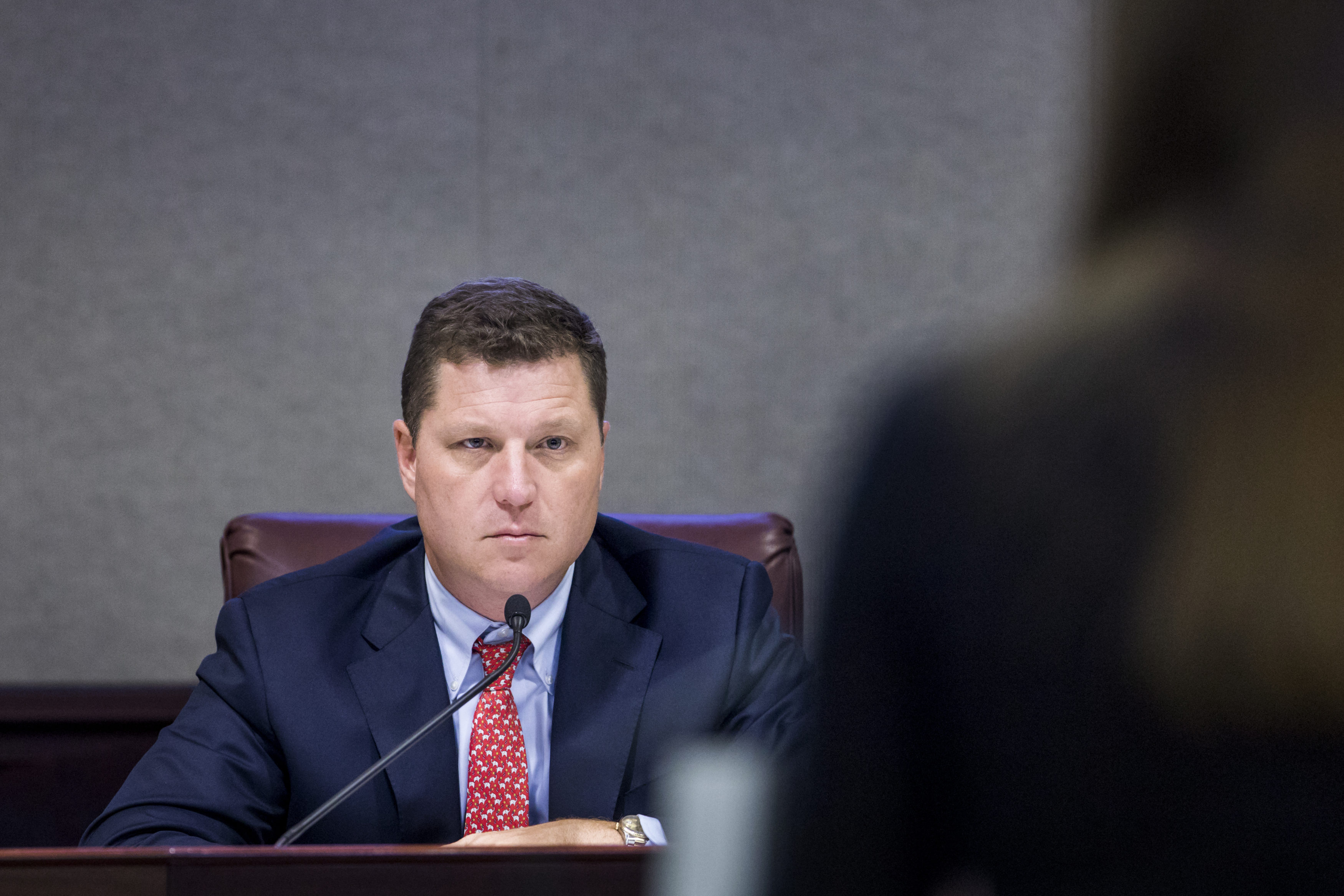 No, the bill is not about narcs, confidential informants or anything of the like. And no, even though this amendment came from Brandes, an unabashed technophile, it has nothing to do with his proposed regulations keeping Alexa or Siri from being creepy.
The amendment — which was approved — belongs to SB 1042, Brandes' bill regulating online notaries public. It's one of seven essential questions a notary would have to ask a customer when witnessing an electronic signature.
A couple of the others, which would be equally appropriate to ask before someone gets a tattoo or a marriage license: Are you of sound mind? Are you under the influence of any drugs or alcohol that impairs your ability to make decisions?
Registration open for 2018 Insurance Summit
Registration is now open for the 2018 Florida Chamber Insurance, set for Nov. 27 through Nov. 29 at the JW Marriott in Miami.
A ticket to attend the summit costs $325 for members of the Florida Chamber, while non-members can pick one up for $375.
The annual event features speakers from top companies in the insurance industry as well as question and answer panels on the most pressing insurance issues faced by the Sunshine State.
The Florida Chamber also said sponsorship opportunities for the 2018 summit are still available.
Those looking to attend can register online.
Now for this week's edition of Capitol Directions: