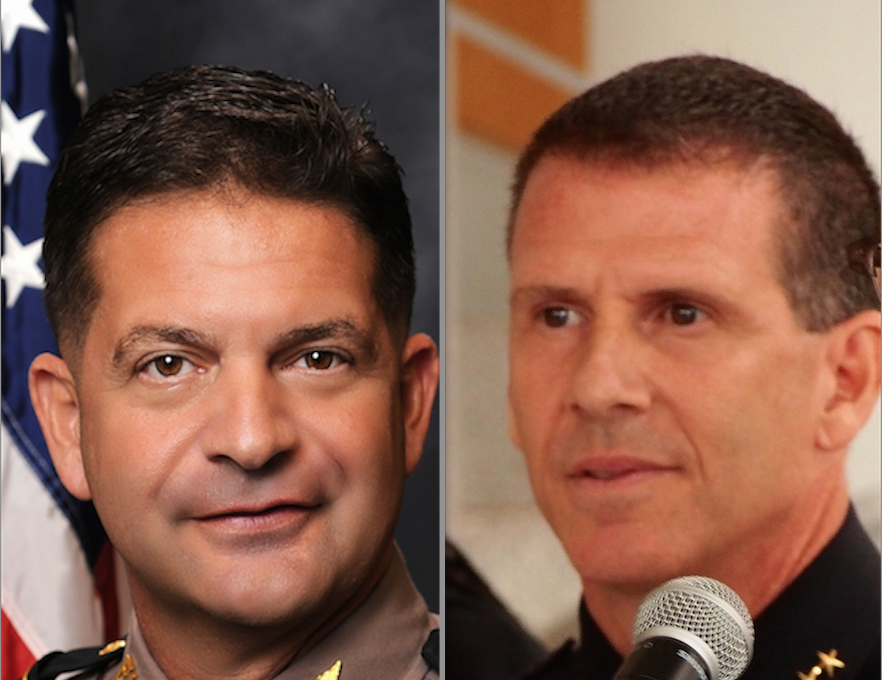 Retired Florida Highway Patrol Chief Jose "Joe" Lopez and Orlando Police Chief John Mina each raised about $20,000 in the first month of the Orange County sheriff's race.
Lopez, of Orlando, is reporting that he brought in $20,263.93, including $3,888.93 for professional campaign services during February. His campaign spent $256 leaving it with about $16,119 in cash heading into March.
Mina, of Ocoee, reported raising $19,926 and spending $1,667.05 in a campaign that began in mid-February. His campaign entered March with about $18,258.
Both candidates are registered Democrats. Mina is running as an independent and Lopez is expected to change his filing to also run as an independent in the partisan election.
A third candidate, retired Orange County Sheriff's Office Capt. Thomas Stroup, dropped out of the race a little more than a week ago after just over a month. In February he had raised about $14,500 including in-kind contributions.
They officially are running for the 2020 election, but that is expected to be moved up to 2018. Orange County Sheriff Jerry Demings is running for Orange County mayor and by June he is expected to announce his resignation, to take effect at the end of the year, in order to qualify for the mayor's office race. That would trigger a special election for sheriff this fall.