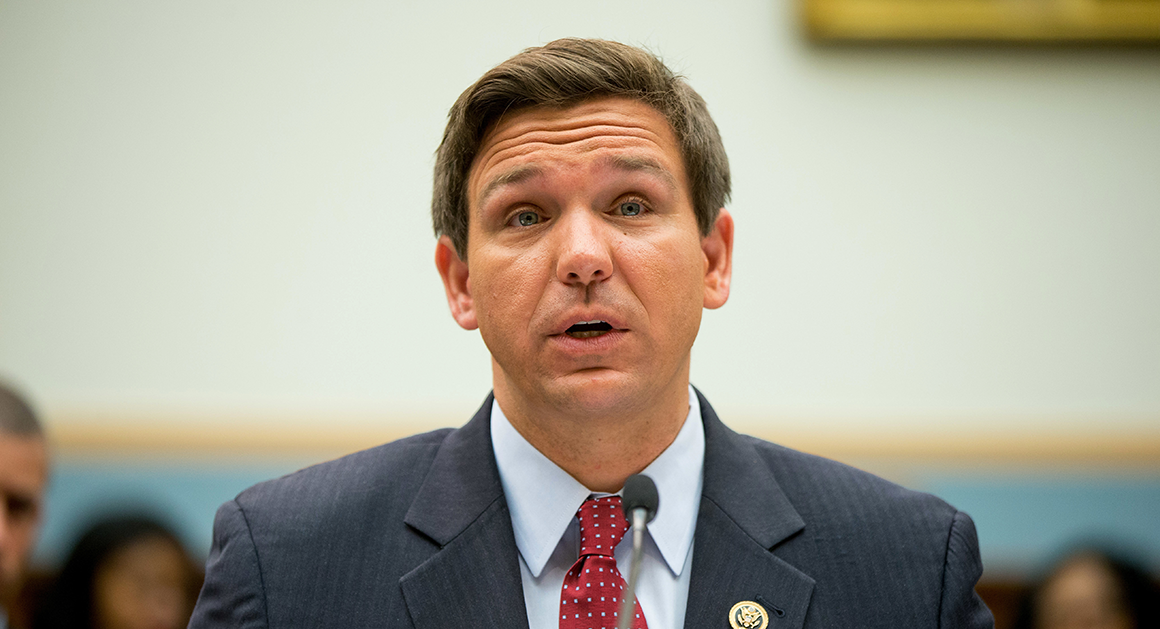 Northeast Florida Republican U.S. Rep. Ron DeSantis brought in more than $1.5 million last month for his campaign to replace termed-out Gov. Rick Scott.
DeSantis' supporting committee, Friends of Ron DeSantis, took in $1 million of that sum, while his campaign account added $532,000. Only Agriculture Commissioner Adam Putnam, in his best-ever fundraising month, outraised DeSantis in March.
The committee received 39 contributions during the reporting period, though just four donors accounted for more than half of its receipts.
At the top of the report is a $250,000 check from Boca Raton's Elaine Wold, a philanthropist who this week also gave $25 million to help Boca Raton Regional Hospital add a new patient tower. The Wold family had already pitched in $200,000 to DeSantis' campaign prior to March.
The committee finance report also showed three checks at the $100,000 level, one each from Houston philanthropist and Jeb Bush booster Hushang Ansary, Jupiter businessman Lawrence DeGeorge and Charles B. Johnson, a Palm Beach billionaire who owns the San Francisco Giants.
Private prison company GEO Group and investment group Spence General Partnership checked in at $50,000 each, followed by a slew of smaller checks, 17 of which were for $10,000 or more.
The campaign side brought in a whopping 3,620 contributions – 2,335 from within the Sunshine State. The top sheet showed more than three dozen checks for the statewide campaign maximum of $3,000, while thousands more came in at the small-dollar level of $250 or less.
Spending totaled about $310,077 between the two accounts, with the committee share clocking in at $121,000.
Committee expenses included more than $60,000 in payments to Orlando-based Parabellum Strategies, mainly for "messaging services," followed by $25,000 to Tallahassee-based Ello Creative for advertising work and $19,000 to NYC-based Park Avenue Assets for fundraising consulting.
Topping the campaign's March outflow were nearly $93,000 in payments to Maryland-based Image Direct for direct mail. Credit card fees levied by CampaignContributions.com also accounted for a significant share of the expenses.
DeSantis has now raised just shy of $7 million, though $2 million of that cash was transferred in from DeSantis' old political committee. He had $6.5 million on hand between the two accounts on March 31.
Putnam, currently the only other major Republican in the race, still holds a commanding lead in the overall money race. After adding $2.26 million in March brought his to-date total $26.77 million, with $19.26 million on hand.
Overall, DeSantis is in the third-place spot in fundraising behind Putnam and former Miami Beach Mayor Philip Levine, a Democrat who has raised about $11 million.
House Speaker Richard Corcoran is expected to join Putnam and DeSantis in the primary in the coming weeks. He's raised $6.8 million so far via his political committee, Watchdog PAC, and has $2.2 million on hand.