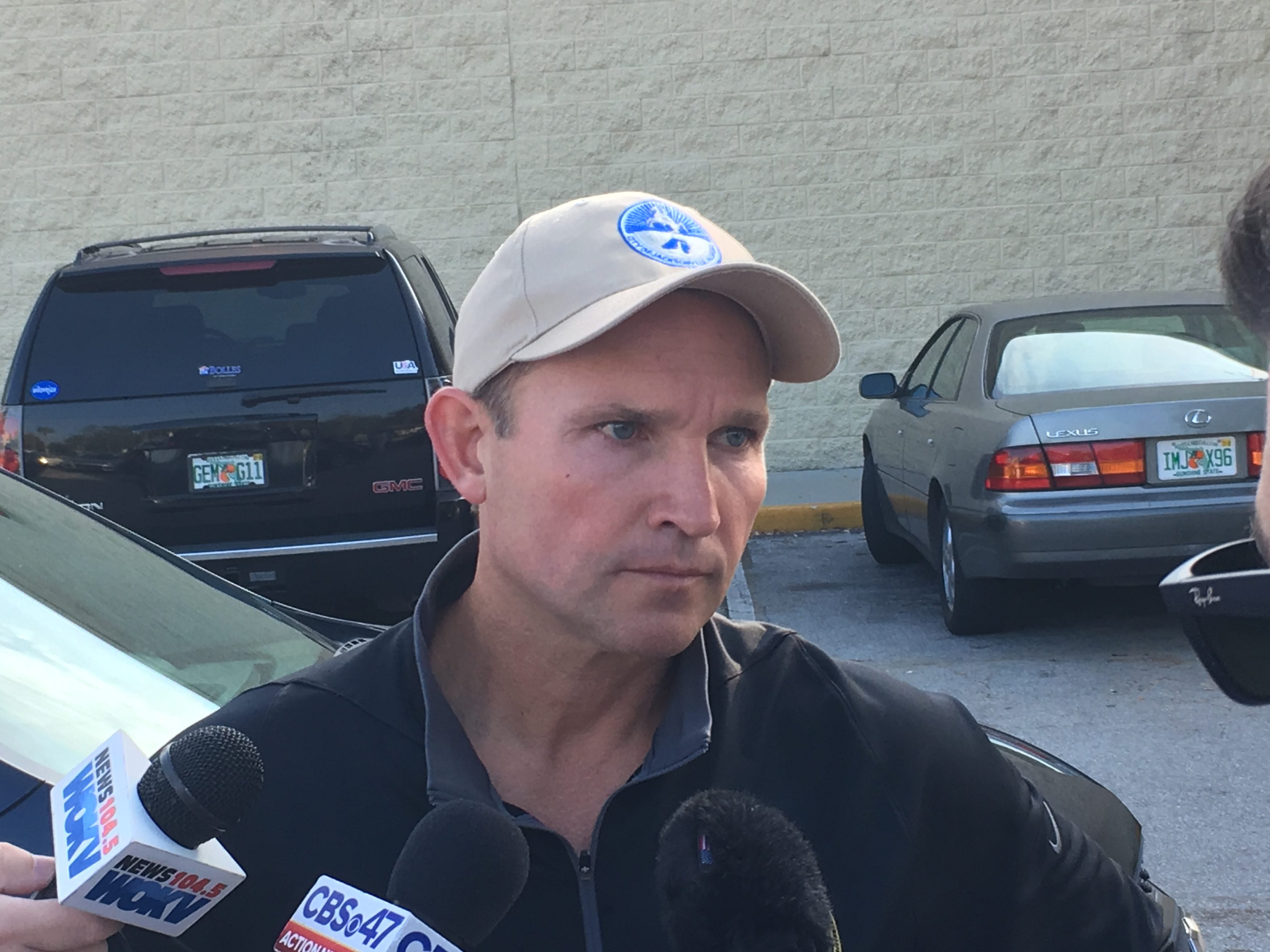 Jacksonville Mayor Lenny Curry said last month that he wanted the city to have a "mature conversation" about JEA valuation and whether privatization was the way forward.
However, after yet another series of bad news cycles in which Curry, a popular mayor for most of his term, has seen that conversation and his mayoralty pilloried in the press, one has to wonder where this particular conversation about privatizing Jacksonville's utility goes.
Every day, it seems that someone comes out against JEA privatization.
Wednesday saw former Jacksonville Mayor Jake Godbold weigh in.
Godbold, who had written a column skeptical of selling earlier this year, wrote a very pointed letter to Curry that was reported by the Florida Times-Union.
"As a former mayor, every day I communicate with a lot of people in this community," Godbold wrote. "The public disagrees with selling the JEA, something you should know from your PAC's polling."
Thursday was Jaguars' owner Shad Khan's turn. Khan called it a "terrible idea" and said, "it ought to stay the way it is."
While Curry was able to shake off Godbold's comments, Khan's comments were a different matter.
"I'm following the interim CEO's position, and that is they should not be pursuing this right now," Curry said Thursday. "They need to get back to serving the customers and the core businesses and developing a strategic plan so they can adjust to the market forces for the future."
So is it dead?
Jacksonville City Council members heard interim CEO Aaron Zahn's pledge to pause the discussion Thursday.
"If we put a pause button on the public conversation, do we have assurance that there is a pause on the private conversation?" asked former Council President Lori Boyer.
Meanwhile, there is a sense that there may be another motion Tuesday night to kill the Special Committee on the future of JEA.
Chairman John Crescimbeni notes that even if the committee sunsets, discussions can continue via public notice meetings.
But the reality is that, unless or until privatization is reintroduced (perhaps as a JEA Board motion), then there is no exponent of the move in City Hall.
Curry's team has won virtually every political fight it's had.
The purges of boards and commissions, including the JEA Board, in 2015 and 2016 were described by one Council member as a "litmus test."
"You're with us or against us," was how the vote was described.
Pension reform legislation. The Kids Hope Alliance. These likewise were non-negotiables for the Curry administration.
Now, with council clearly lined up against the sale, the only thing that can save the concept is a retooling of council itself.
Perhaps when Aaron Bowman, an administration ally, takes the gavel in July, things will cool off enough to have the "mature conversation."
Or perhaps, like the Human Rights Ordinance was to be for former Mayor Alvin Brown, it will be a second-term thing.
Curry is not in imminent political danger from any of this. A campaign account totaling $1.5 million and a lack of credible opposition on the ballot ensures that.
However, the feeling of invulnerability that his administration enjoyed has been punctured.
Every candidate for city office will be asked about JEA, and one answer will be acceptable to voters as this discussion stands right now.
Was the city, in the end, not "mature" enough for this conversation?
The issues with JEA's future are real. Revenue streams will be flat. It is likely that there will be a phalanx of retirements down the road. And the utility's $116 million contribution to city coffers will sunset in 2021, requiring re-negotiation as soon as next year.
If the city has this conversation a couple of years down the road, at a point when current economic conditions may no longer be so favorable for investment-grade capital, will it be a different conversation?
What happens, also, when the savings from pension reform that have boosted recent capital budgets dry up in the wake of mandated employee raises and other factors?
And what happens if bond rating agencies get chilled later this year from the drama around the privatization debate?
Time will provide answers to all of these questions.
But for now, the privatization scheme floated late last year by one of Curry's biggest donors, Tom Petway, as he exited the board appears to be suspended.
If not dead.