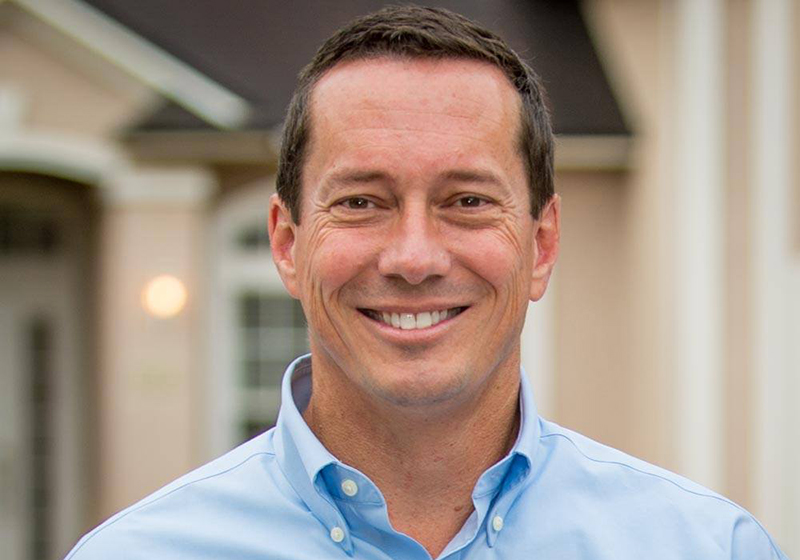 On Friday, St. Johns County Commissioner Jimmy Johns opted to withdraw rather than stay in the race for Florida's 6th Congressional District.
The "resign to run" law compelled the choice. And faced with two self-financing Republican opponents in Michael Waltz and John Ward, Johns stood down.
"This decision was a difficult one. I was torn between taking my message of supporting our small businesses, eliminating redundant regulations, working to further lower our taxes versus completing the hurricane recovery efforts in St. Johns County. In the end, my responsibility to St. Johns County proved to be compelling, and I look forward to working with my fellow Commissioners to continue to make St. Johns County an even greater place to live, work and raise our families," Johns asserted.
This narrows down the race for what will be an expensive nomination.
As of the end of March, Ward had $709,340 on hand, with $555,000 of that from his own checkbook. Waltz, who loaned his campaign $400,000, had $653,354 on hand.
Ward and Waltz thus far have demonstrated the most fundraising ability on the Republican side. Former state Rep. Fred Costello has $15,720 on hand.
The general election in the district that runs from St. Augustine to Daytona, hitting multiple media markets, won't be cheap either.
Two Democrats, meanwhile, have demonstrated a talent for fundraising.
Daytona Beach physician Stephen Sevigny said Friday that his campaign brought in $250,000 in the first quarter. Sevigny's total includes $50,000 in candidate loans. He finished the quarter with $227,000 on hand.
Nancy Soderberg, a former Ambassador to the United Nations under Bill Clinton, currently leads the primary field with $920,000 in total fundraising after reporting $375,000 raised for the quarter. With $595,000 on hand, she is keeping pace with the Republicans without spending her own money on the campaign so far.
CD 6 is opening up due to current Republican U.S. Rep. Ron DeSantis opting to run for governor rather than re-election in 2018.