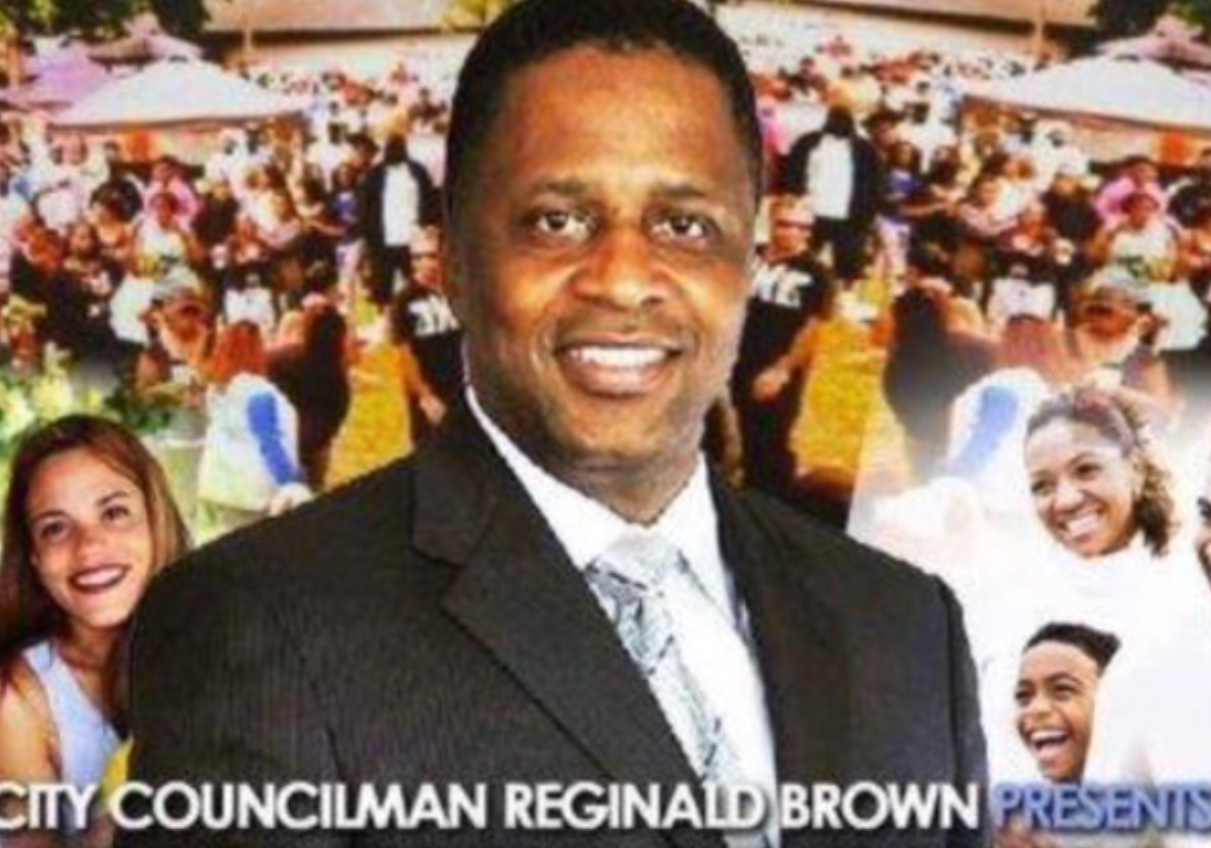 Jacksonville City Councilman Reggie Brown filed weeks ago to run in the Democratic primary versus Senate Democratic Leader-designate Audrey Gibson. Yet he's living a double life of sorts, as he remains on the Council.
If Brown were running for a federal office, Friday would have been "resign to run" day. But as it is, he's both an active candidate and a Senate candidate.
Brown would have to resign by qualifying, of course. But until then, he's able to enjoy the prerogatives of being a Councilman and an active candidate, including throwing "community fests" in which he's featured prominently in the advertising.
Consider an event Brown is hosting this weekend: "City Councilman Reginald Brown Presents The Fifth Annual Community Fest."
The picture shows the Councilman smiling, with throngs of ecstatic millennials photoshopped behind him.
And he's smiling for good reason, because the event has a "special guest."
None other than Reginald Brown.
This reporter tweeted about the event Friday: "I'm not cynical at all, but @SenAudrey2eet might look at this @votereggiebrown event and wonder if @CityofJax money is going for this, which looks like it might as well be a campaign event."
Hours later, a bizarre text from the Councilman/Senate candidate came in.
"Be prepared to respond, just in case … this guy is an [a**hole]," the text asserted. "We're covered … it was cleared through the Ethics Office."
"Good to know," we responded. "Who is the 'a**hole described above?"
"Not sure … the text came in," the Councilman/Senate candidate prevaricated. "I just wanted you to know … duedilgence [SIC] was in order."
"If I didn't know better, I'd say someone was describing me that way," the dejected reporter replied.
We then asked the Councilman/Senate candidate salient questions. To these, he offered no reply.
One question: So city money is going to the event right? And you are running an active campaign for a different office. You don't see a conflict?
The other question: When do you intend to resign from Council?
We posited that it would be unavoidable for Councilman Brown not to discuss his other political identity as Senate candidate.
We noted that Brown had yet to raise money, but had loaned his campaign $2,500 for t-shirts. He is a long way behind Gibson, who has $120,000 on hand.
In that context, might there be a perception issue that city resources, however tangentially, could be going to a campaign event?
Brown advised us to call the head of the city ethics department, then lapsed into a weird mode of reference for the second time in the exchange.
"I forgot to tell you that AG is paid by Hogan to do article. One time he told me this. Said it was nothing personal but he had to eat," Brown typed.
We wondered if Hulk Hogan or Mike Hogan was cutting the checks.
The response?
"I'm not the one to play games with … done!"