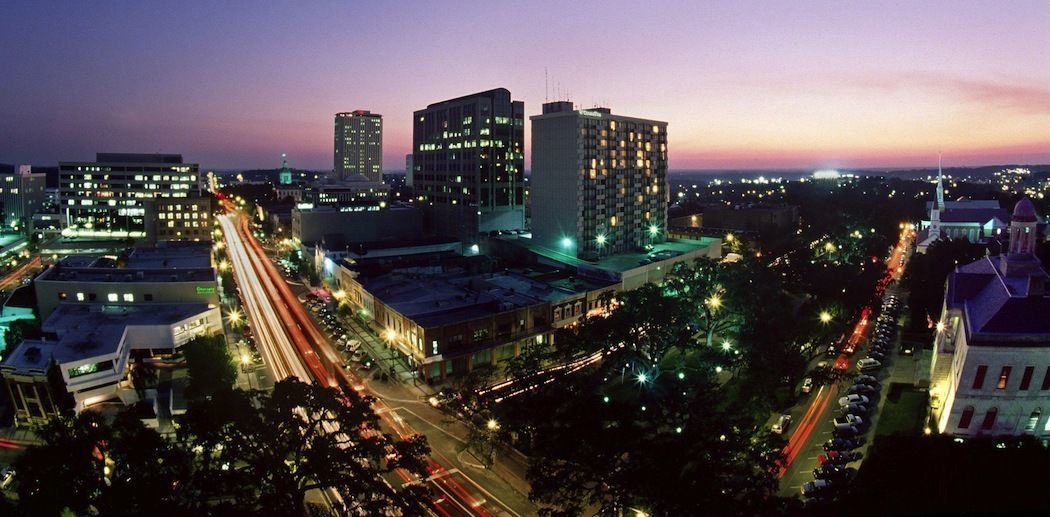 This week, an extra 10 cities, including Tallahassee, were officially tacked onto a lawsuit challenging a state law that gives the Legislature the sole authority to regulate firearms and ammunition.
The original lawsuit was filed in April by several South Florida cities frustrated at their inability to further restrict guns through acts of the local government. The amended complaint hasn't changed; it takes arms with the statute in part because it imposes stiff penalties for local officials who disregard it — a provision unlike any other pre-emption law, the amended suit alleges. The statute's language, the lawsuit claims, has had "a chilling effect" on local officials.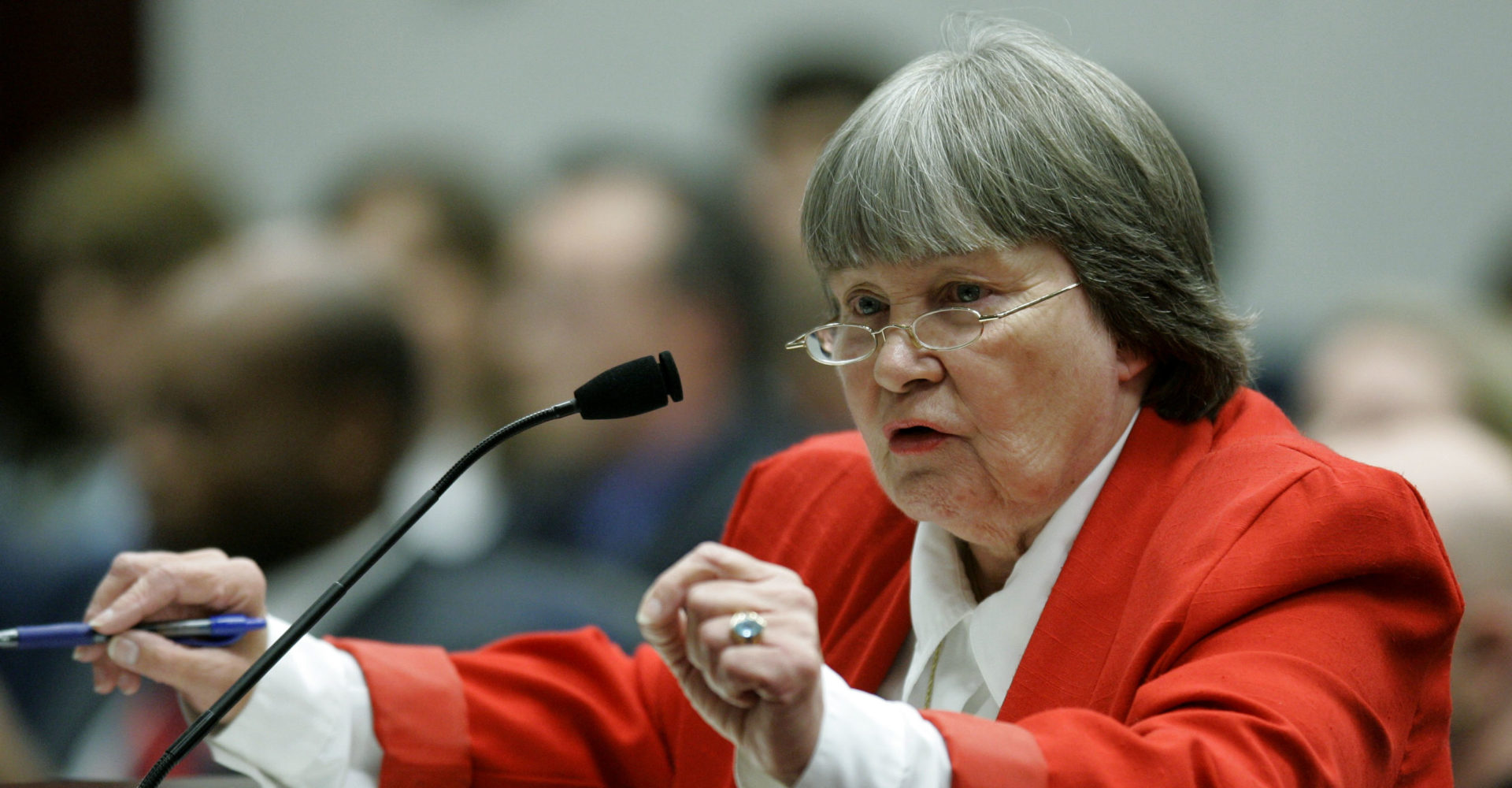 What's significant about the new complaint is the addition of the capital city to the list of plaintiffs. Not only does it illustrate the contrast between state and local government, but the city is also headed by Mayor Andrew Gillum, who's seeking the Democratic nod to lead the state.
Gillum gave us a statement on the matter this week, calling the law Draconian and saying local officials have been "bullied." He added: "We will not sit idly by and allow them to handcuff local democracy, and we look forward to the Court finally addressing the clear unconstitutional nature of these laws."
Though the National Rifle Association's Florida lobbyist Marion Hammer was quick to call Tallahassee's addition to the suit a political move.
"What do you expect from city officials who have a candidate for Governor, Andrew Gillum, as their Mayor? For Tallahassee it's not about the capital city, it's about politicking," Hammer said.
Coming up, the usual assortment of tidbits, leftovers and not-ready-for-prime-time moments by Drew Wilson, Danny McAuliffe, Jim Rosica and Peter Schorsch.
But first, the "Takeaway 5" — the Top 5 stories from the week that was:
Bondi takes on opioid makers — Attorney General Pam Bondi this week brought forth a lawsuit against opioid manufacturers and distributors. The suit alleges manufacturers used front organizations and opinion leaders to promote false messages about opioids, and that distributors failed under state law to take action against high order volumes. "We are in the midst of a national opioid crisis claiming 175 lives a day nationally and 15 lives a day in Florida, and I will not tolerate anyone profiting from the pain and suffering of Floridians," said Bondi. She said the suit "seeks to hold some of the nation's largest opioid manufacturers and distributors responsible for their role in this crisis." Defendants named include opioid manufacturers Purdue Pharma L.P., Endo Pharmaceuticals, Inc., Janssen Pharmaceuticals, Inc., Cephalon, Inc., and Allergan plc, and opioid distributors AmerisourceBergen Drug Corporation, Cardinal Health, Inc., McKesson Corporation and Mallinckrodt LLC.
Democrats force poll on Special Session for education — Members of the Legislature this week were asked: "Should a special session of the Florida Legislature be convened for the purpose of addressing public school funding?" The move was spearheaded by Democratic Reps. Shevrin Jones, of West Park, Nicholas Duran, of Miami and Carlos Guillermo Smith, of Orlando. The lawmakers claimed that base allocations to school funding amounted to 47 cents, while Republican leadership has touted a $101.5 increase. In a news release, Duran and Jones claimed that lawmakers were blindsided by provisions in the Marjory Stoneman Douglas High School Public Safety Act, which excludes some school money from districts that opt out of a plan to arm non-teacher personnel. To reconvene, the poll must find support from three-fifths of the Republican-led Legislature. Lawmakers have until Thursday to respond.
Greyhound owners sue over amendment — The Florida Greyhound Association filed a lawsuit this week challenging the state's placement of a proposed greyhound racing ban on the 2018 ballot. The suit alleges the language and ballot summary …… fail to inform voters that its passage would essentially expand gambling by allowing pari-mutuel facilities in Florida to convert to minicasinos." The proposal was brought to the ballot via the Constitution Revision Commission. Should it (Amendment 13) pass with 60 percent voter approval, the state allows other gambling activities to occur at dog tracks, in lieu of greyhound racing. A top ban proponent, however, told Florida Politics the suit is "dead on arrival."
Counties plead for ballot security money — With elections imminent, county ballot offices are growing impatient with the state because it has yet to file necessary paperwork that would give ballot controllers access to funding approved by Congress to make elections more secure, Steve Bousquet of the Tampa Bay Times reported this week. Leon County Supervisor of Elections Mark Earley told Bousquet, "We sure wish the money was available. It's frustrating. This is a big deal. There's certainly room for improvement, especially in smaller counties." Officials have said they need the funding, which amounts to $19.2 million for the Sunshine State, "to harden systems against threats, improve technological security and better educate voters," wrote Bousquet. The state recently announced it will hire five cybersecurity consultants to work with elections offices across the state.
Judge now has 'no smoke' case — A Leon Circuit Court judge is primed to make a decision on whether a statute ban on smoking medical marijuana is constitutional. The issue centers around a constitutional amendment passed by voters in 2016 that permitted the use of marijuana for medicinal purposes. Backed by Orlando attorney John Morgan, the ballot language did not detail the methods by which patients could use marijuana. When crafting statutes during the following 2017 Legislative Session, lawmakers and Gov. Rick Scott prohibited smoking the drug. At the trial this week, Senior Deputy Solicitor General Rachel Nordby claimed the smoking ban is "entirely consistent" with the state's role to regulate public health, citing safety concerns of smoking pot—- as opposed to vaping or ingesting it.
Scott medals Florida Veterans in Marianna
Gov. Scott visited the National Guard Armory in Marianna this week, where he presented 89 veterans with the Governor's Veterans Service Award.
Spotlighted in the ceremony was U.S. Army Sergeant Christopher L. Gilley, a Florida Army National Guard Veteran who has served under several state missions, most recently during the state's Hurricane Irma response. Gilley was also deployed in Operation Iraqi Freedom and Operation Enduring Freedom.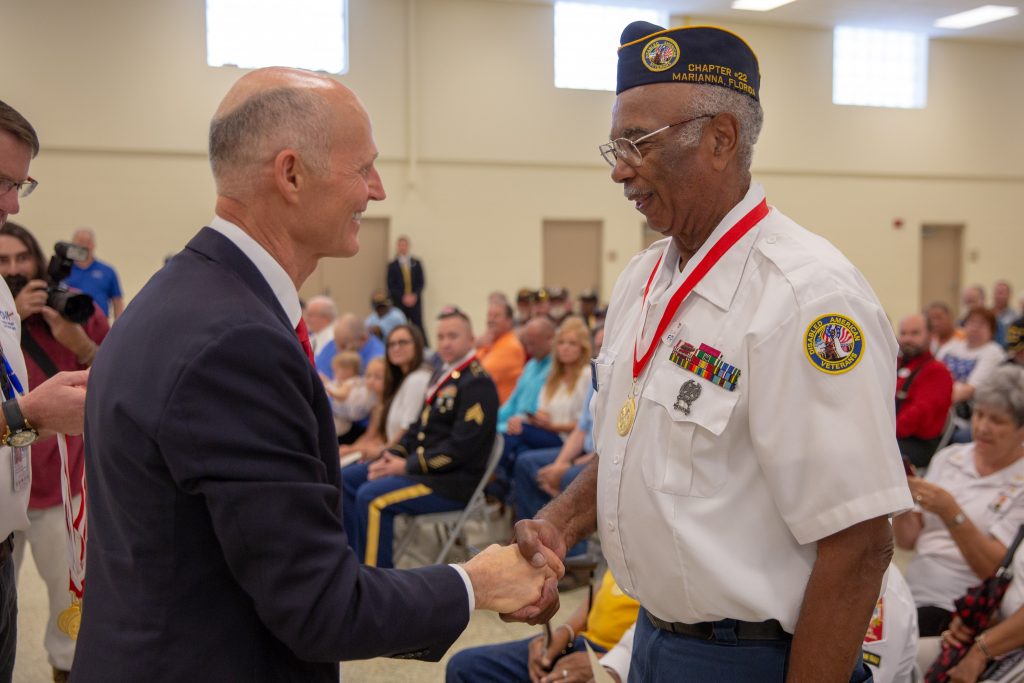 All Florida residents who are currently serving or have been honorably discharged from the U.S. Armed Forces, the U.S. Coast Guard, or the U.S. Reserve Forces are eligible for the Governor's Veterans Service Award.
During his tenure as Governor, Scott has awarded the medal to nearly 14,000 veterans.
Scott announces $616 million Irma recovery 'action plan'
Gov. Scott announced this week that the Department of Economic Opportunity had submitted a plan that would see Florida use $616 million in federal disaster recovery funds to build new affordable housing and provide grants to severely impacted businesses.
"Even before Hurricane Irma made landfall, we began working with the federal government to express the diverse needs our state would face following a storm of this magnitude and how best to address those needs," Scott said. "Since the storm, we have worked tirelessly alongside community and business leaders to build stronger communities that are better prepared for future disasters. I'm glad that DEO submitted this plan to help families in our state."
Federal rules on the Community Development Block Grant require 80 percent of the funds head to the hardest-hit areas in the state, which the Department of Housing and Urban Development lists as Brevard, Broward, Collier, Duval, Lee, Miami-Dade, Monroe, Orange, Polk and Volusia counties, as well as certain ZIP codes in Bradford, Clay, DeSoto and Flagler counties.
"We are thankful to these communities for their commitment and partnership to determine the best way to use this funding to make a difference across the state. We are committed to helping Floridians recover, particularly families who do not have the resources to rebound as quickly after a disaster," said DEO head Cissy Proctor.
Bondi awards Orlando cop with Officer of the Year award
Lieutenant Scott Smith, one of the Watch Commanders who responded to the 2016 Pulse nightclub shooting in Orlando, was recognized this week as Attorney General Pam Bondi's 2017 Officer of the Year.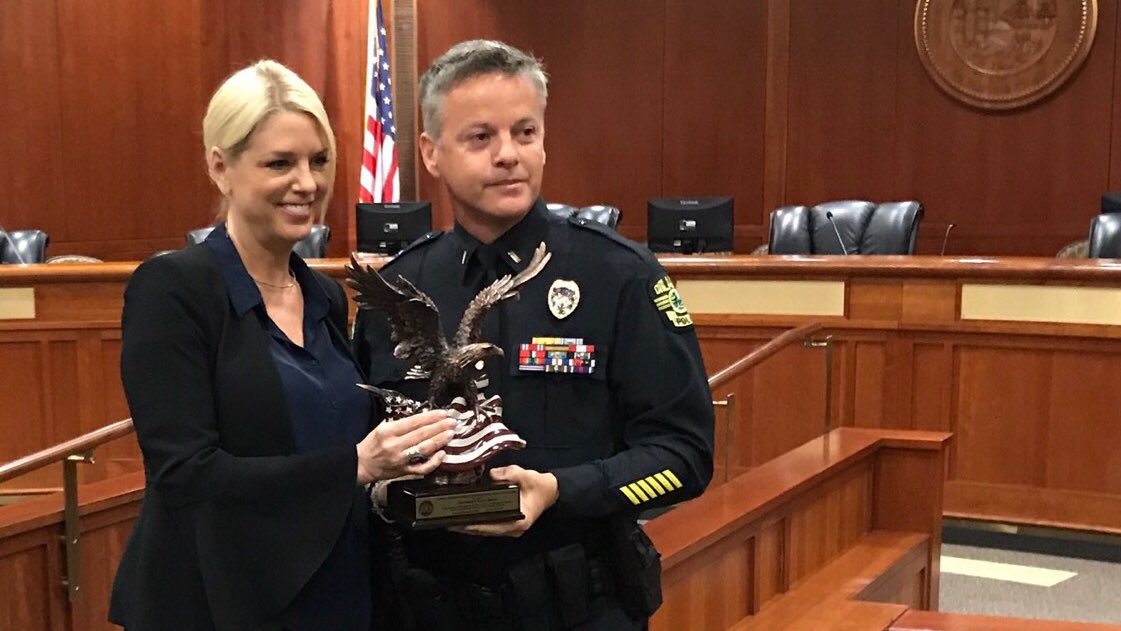 According to a news release from Bondi's office, Smith led a police team into the nightclub and returned fire at the then-suspected shooter Omar Mateen, who was killed.
"Florida has some of the best and bravest law enforcement officers in the world, and I am honored to be able to recognize these heroes through our annual law enforcement awards," said Bondi. "We cannot thank these officers enough for the sacrifices they and their families make daily to protect our communities and keep us safe."
Upon accepting the honor, Smith told WCTV that to succeed, officers should like what they do: "Enjoy serving the public and helping people and that what it comes down to. It comes down to that desire to help people."
Among the other law enforcement nominees also recognized by Bondi: Jeff Batz, Schiefer S. Buckles, Don Cannon, Wolfgang Daniel, Justin Ferrari, Sandra Marquez and Julio Torres.
Opioid outside counsel
Bondi assigned some of her office's top attorneys to her racketeering lawsuit against opioid manufacturers and distributors, but also reached into the private bar.
Outside counsel on the case includes Cliff Curry, a trial lawyer from Brandon who's been active in GOP politics, including service in the 2000 and 2004 George Bush and Dick Cheney campaigns.

Also assisting is Rich Newsome of Orlando, whose firm handles product liability cases. He served on the 5th District Court of Appeals Judicial Nominating Commission under Jeb Bush, and is a past president of the Florida Justice Association. He had a hand in the big Takata exploding airbags litigation.
Additional outside counsel includes Drake Martin of Seaside, who helped negotiate the BP oil spill settlement; and Adrien "Bo" Rivard of Panama City, a Scott appointee to the Fish and Wildlife Conservation Commission.
Knocking on Citizens door
Chief Financial Officer Jimmy Patronis is trying to bring the public into his campaign to force disclosure of lobbying targeting Citizens Property Insurance Corp., Florida's property insurer of last resort.
Patronis wrote to Citizens executives earlier this month, serving notice of his campaign for "transparency" for the organization. He wants the state-sponsored company to deliver options during the next Cabinet meeting.
Now he's keeping up the pressure via his "Weekly Rundown" newsletter.
Patronis observed that Citizen insures more than 440,000 policyholders who have a stake in the company's dealings with "special interests."
"Transparency ensures accountability. That is not up for debate," Patronis wrote.
The week in appointments
State University System Board of Governors
Fred Salerno, 74, fills a vacant seat on the board for a term effective immediately and ending Jan. 6, 2019. His appointment is subject to Senate confirmation. Of Hobe Sound, Salerno is a longtime veteran of the telecommunications industry. He is a former chair of the board of trustees for the State University of New York.
Quote of the Week
"You cannot underestimate Rick Scott. He's methodical … He's like a bald (Energizer) bunny. He never stops. He's got the message. If I were Bill Nelson, I'd be worried." — John Morgan, on the race for U.S. Senate.
Florida Highway Patrol partners for 'Click It or Ticket'
The Florida Highway Patrol (FHP) joins law enforcement and highway safety partners in participating in the national "Click It or Ticket" campaign that continues through June 3.
Drivers will see increased education and enforcement on buckling up to help motorists avoid serious injury and death, a news release out this week said.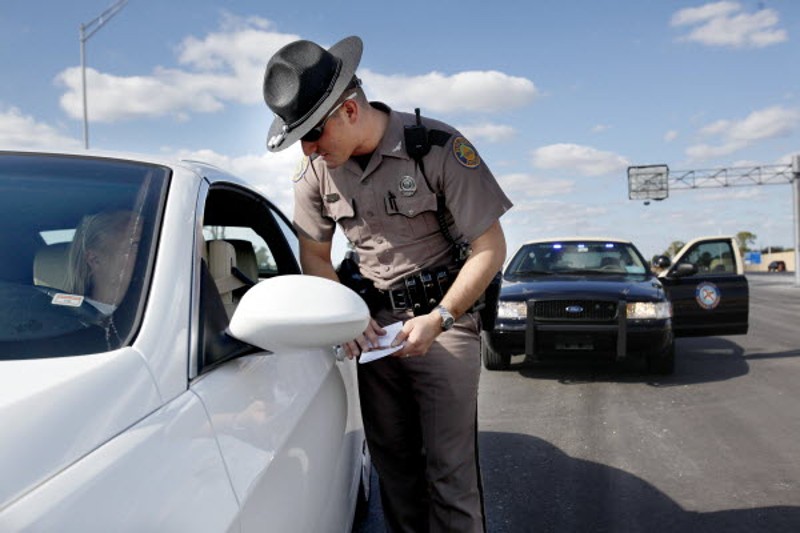 "FHP is committed to raising awareness and educating the public: Not wearing a seatbelt is deadly," said Colonel Gene Spaulding, Director of the Florida Highway Patrol. "FHP will continue to collaborate with our law enforcement partners to ensure everyone's safety on Florida's roadways."
In 2017, more than 600 people that chose not to wear their seat belt were killed in a vehicle crash. FHP reminds everyone that Florida law requires the use of seat belts by drivers and passengers in the front seat and all children under the age of 18 in the front or back seat of a motor vehicle.
General safety tips include "Buckle up, every time," "Obey all speed limits," and "Don't drive distracted."
Smith dubbed 'Champion of Equality'
For his continued advocacy on behalf of the LGBT+ community, Orlando Democratic state Rep. Carlos Guillermo Smith was honored this week with the Champion for Equality Award from the LGBT+ Center's 6th Annual Harvey Milk Diversity Breakfast and Awards.
Smith, who is openly gay, said he was "extremely humbled to be recognized by an organization that has done incredible work in our community." The District 49 representative referenced the 2016 Pulse shooting in Orlando saying, "During our darkest moments, The Center served as a hub for rapid response, inclusion and compassion."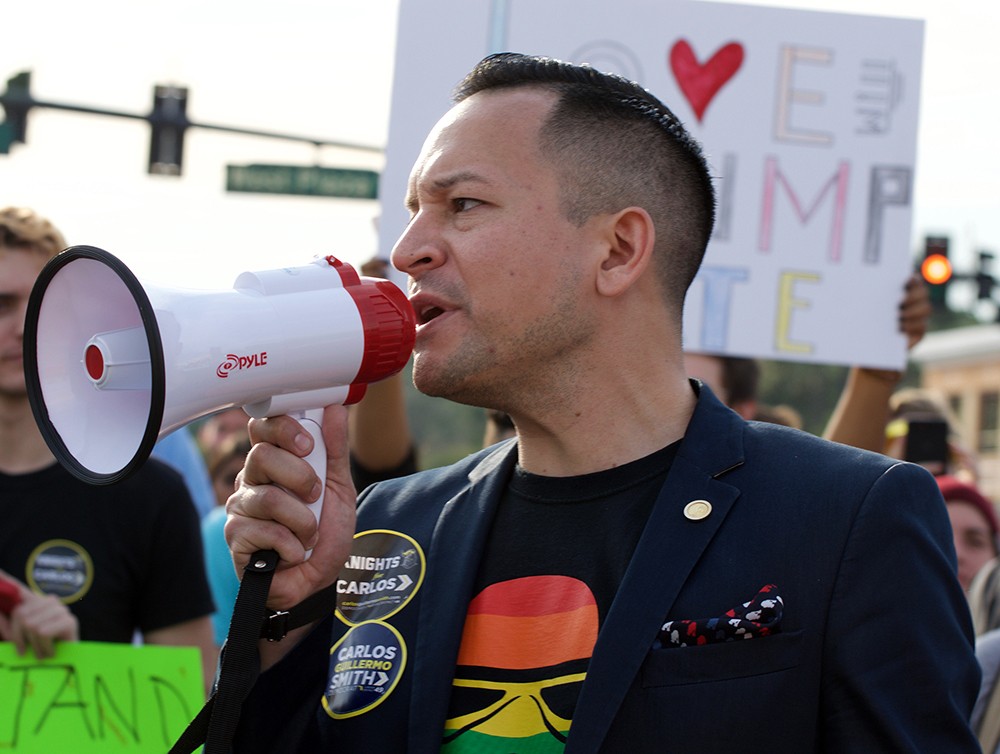 The Center celebrates 40 years of operation this year.
Awards also were presented to Orlando Police Chief John Mina, Blue Star and Sam Singhaus, also known as "Miss Sammy."
Smith is running for re-election in 2018 but does not yet have an opponent. He leads the Legislative Progressive Caucus in Tallahassee and is known for pushing ambitious left-leaning ideals in the Republican-led Legislature.
DOC announces cost-cutting deal to treat HCV
The Florida Department of Corrections announced this week that it's teaming up with pharmaceutical giant Merck to treat inmates with chronic Hepatitis C infections.
"Inmate health services is a key constitutional responsibility of the Department, and we are pleased to enter this agreement with Merck and align our treatment with the evolving standard of care that is recognized nationally for HCV. This agreement will help us treat and prevent the spread of this disease, provide savings to Florida's taxpayers and address this growing public health issue," said Corrections Secretary Julie Jones.
The multiyear agreement comes after Jones sent a letter to pharmaceutical companies in November asking for "innovative solutions" in treating the disease, which is spread by contact with infected blood – most commonly by sharing needles – and treated via antiviral medications.
"In order to reach the goal of eliminating chronic hepatitis C, we believe it is part of our responsibility to work with government, health care providers and the community as a whole to help break barriers and increase access to care for populations that may be disproportionately impacted by HCV," said Merck executive director John Schwind.
Stewart names 'School-Related Employee of the Year'
Commissioner of Education Pam Stewart announced this week that Stephanie Melton is Florida's 2018 School-Related Employee of the Year.
For the past 10 years, Melton has worked as a Behavioral Health Assistant at W.E. Cherry Elementary School in Clay County, her alma mater. She was one of five finalists for the annual award recognizing education support personnel, and in addition to the pat on the back, she'll take home a $10,000 check. The other finalists will receive $6,500.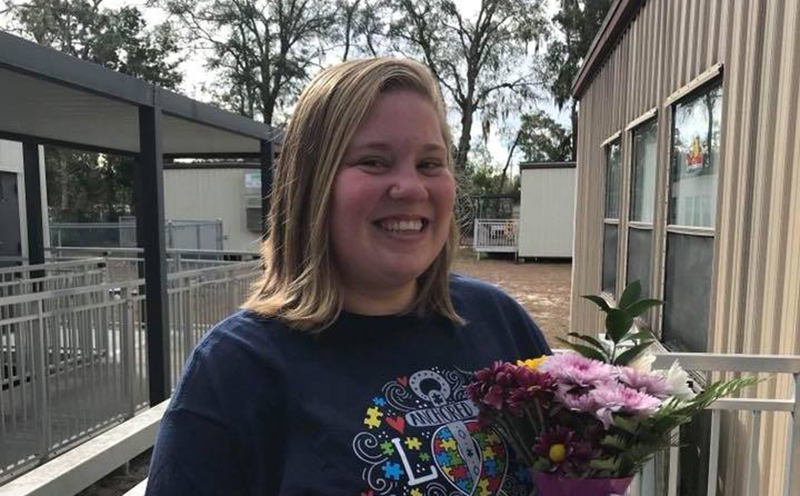 "I am thrilled to recognize Stephanie Melton as the 2018 School-Related Employee of the Year," Stewart said. "Working full time while pursuing a degree in Education has not stopped her from finding time outside of the school day to help her students and their families. Her passion for meeting students' individual needs is obvious, and she is truly deserving of this honor."
Melton also got props from her boss' boss, Clay County Schools Superintendent Addison Davis, who said Melton "represents the core values of our school district and is an exemplary educator," and that she is "honored to work alongside" her.
Ken Detzner adds to National Register of Historic Places
Secretary of State Ken Detzner announced this week that a trio of Florida properties has been added to the National Register of Historic Places.
The three buildings making the grade: Bethlehem Presbyterian Church in Archer, The Eugene Knotts House in Yankeetown, and the Atlantic Coast Line Railroad Locomotive #1504 in Jacksonville.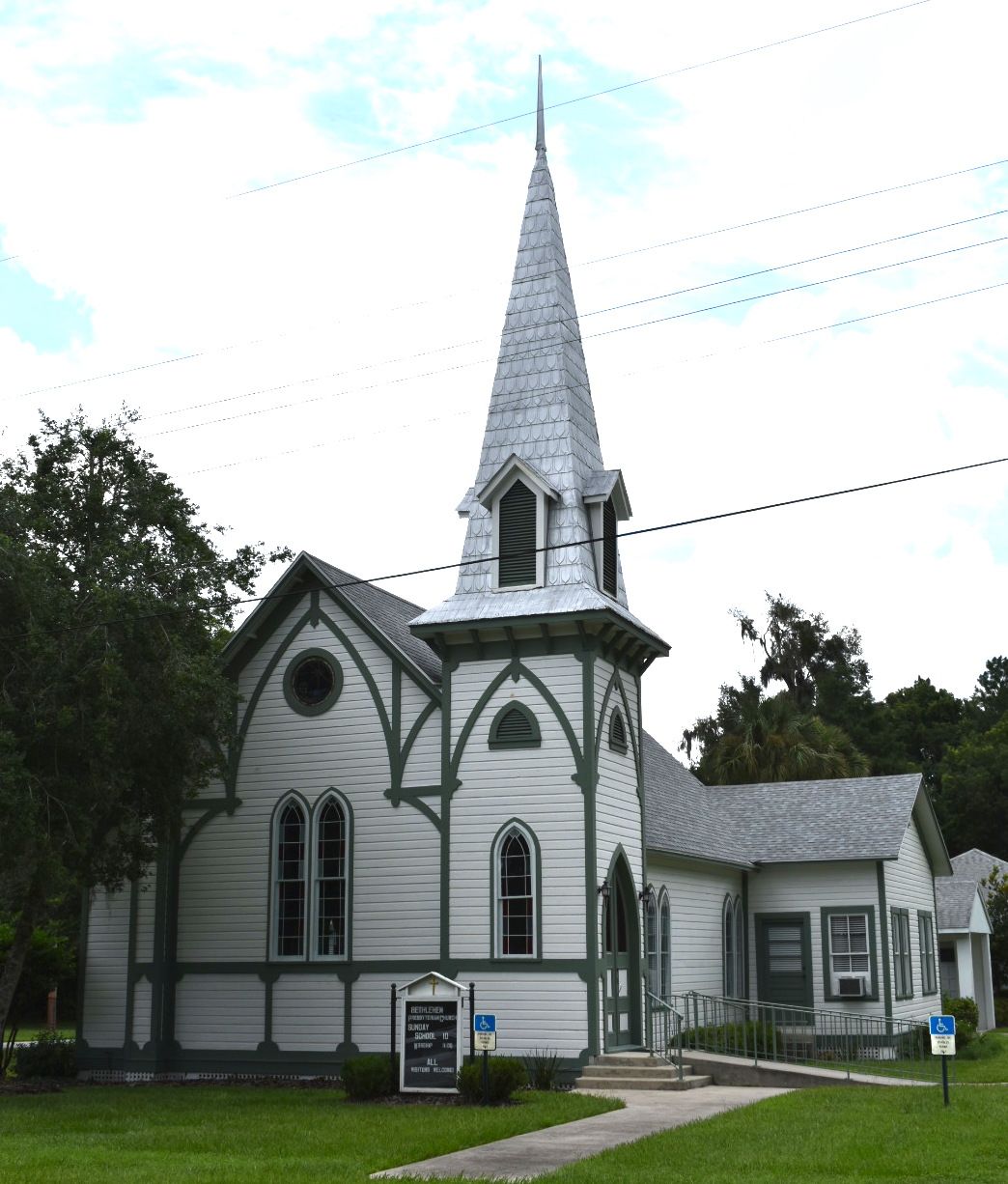 "These three historic resources listed on the National Register demonstrate the care Florida's citizens have taken to protect some of the state's valuable historic treasures," Detzner said. "From a surviving wooden nineteenth-century church, a mid-century modernist house and a World War One-era locomotive, Florida continues to add more historic properties to its diverse collection of National Register honorees."
The Florida Department of State's Bureau of Historic Preservation oversees the National Register of Historic Places program for Florida. Nationally, the list is maintained by the National Park Service and includes districts, sites, buildings, structures, and objects that have been identified and documented as being significant in American history, architecture, archaeology, engineering or culture.
Jax lawmakers present check to YMCA
Fernandina Beach Sen. Aaron Bean and Jacksonville Rep. Kimberly Daniels helped land $250,000 in funding for youth programs at the Johnson Family YMCA in Northwest Jacksonville and this week they handed it over.
"The YMCA is consistently a leader in advocating for Florida's youth by providing programs that positively impact their lives and give them the opportunities needed to succeed," Bean said. "This funding will allow the YMCA to increase programming for at-risk adolescents in the most underserved areas of Jacksonville, which will truly change lives and benefit our entire community."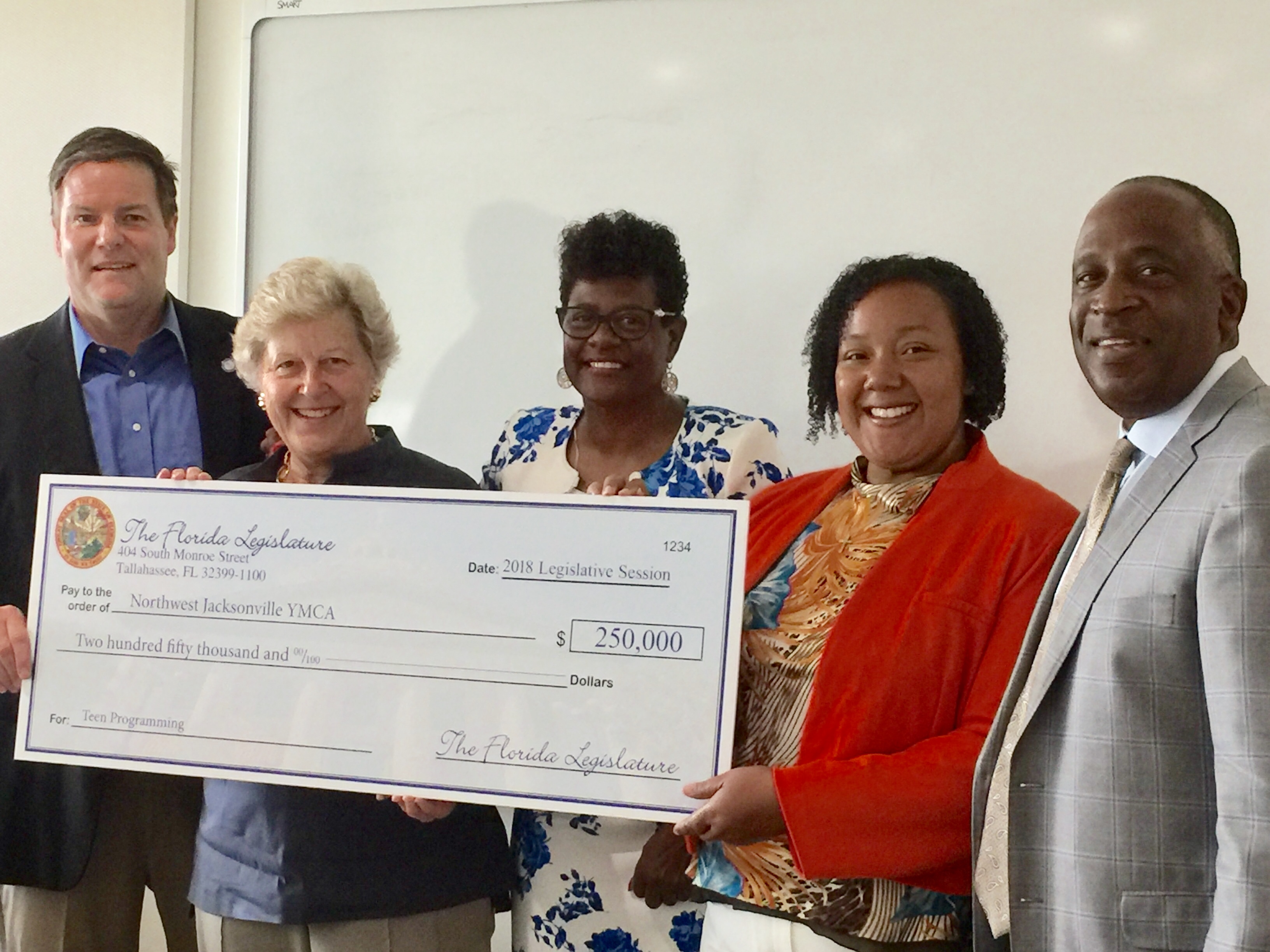 Daniels added that the funds will help a facility between two crime hot spots in Jacksonville.
"The youth in these neighborhoods will benefit from the program expansion, and I am excited about what is ahead for our community," she said.
On hand with Bean and Daniels for the oversized check's presentation were YMCA of Florida's First Coast CEO Eric K. Mann, the YMCA's Metropolitan board of directors and its senior leadership team.
"The new Teen and Pre-Teen Centers at the Johnson Family YMCA are an investment in our youth," said Mann. "We are grateful that our state leaders understand the importance this funding will have in helping the Y ensure that every child has the opportunity to envision and pursue the best possible future."
Workers' comp costs rising moderately
A survey found moderate growth in the cost of workers' compensation claims in Florida — but the findings don't reflect 2016 Florida Supreme Court rulings that insurers fear could drive up costs.
The Workers' Compensation Research Institute's CompScope Benchmarks cover 2011 through 2016. It found 3 percent to 5 percent growth per year in medical payments per claim, indemnity payments and benefit delivery expenses.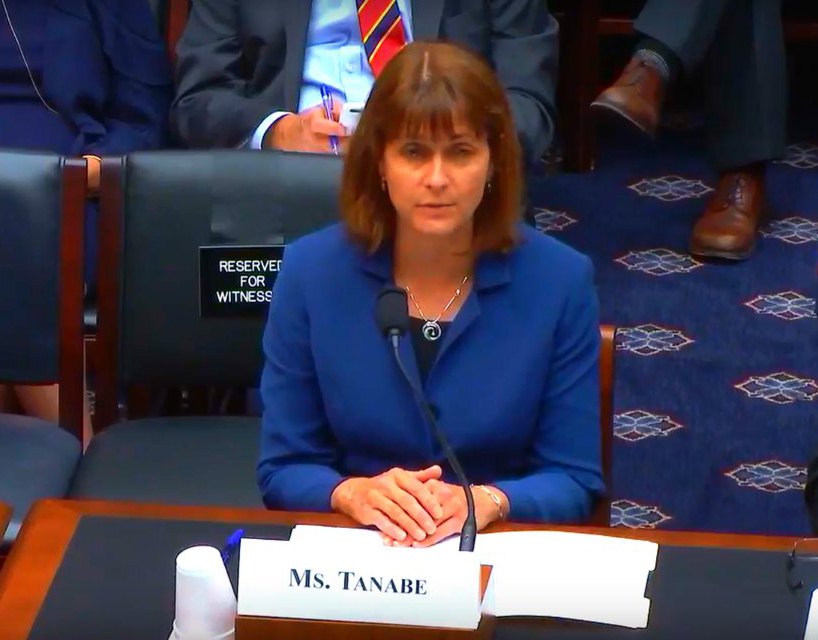 The survey compared Florida with 17 other states and found that it fell somewhere in the middle.
"Upcoming CompScope studies will monitor the impact of the 2016 state Supreme Court decisions on Florida's workers' compensation system with more mature data after the rulings," said Ramona Tanabe, the institute's executive vice president and counsel.
The rulings at issue struck down both a mandatory attorney fee schedule for workers' compensation cases and the state's 104-week cap on temporary total disability payments.
Many happy returns!
Happy birthday to the Florida Hurricane Catastrophe Fund, which turns 25 this year. The Legislature created the official reinsurance pool after Hurricane Andrew caused more than $10 billion in residential losses — vastly more than was thought possible.
Insurers had collected a mere $1 billion in premiums that year.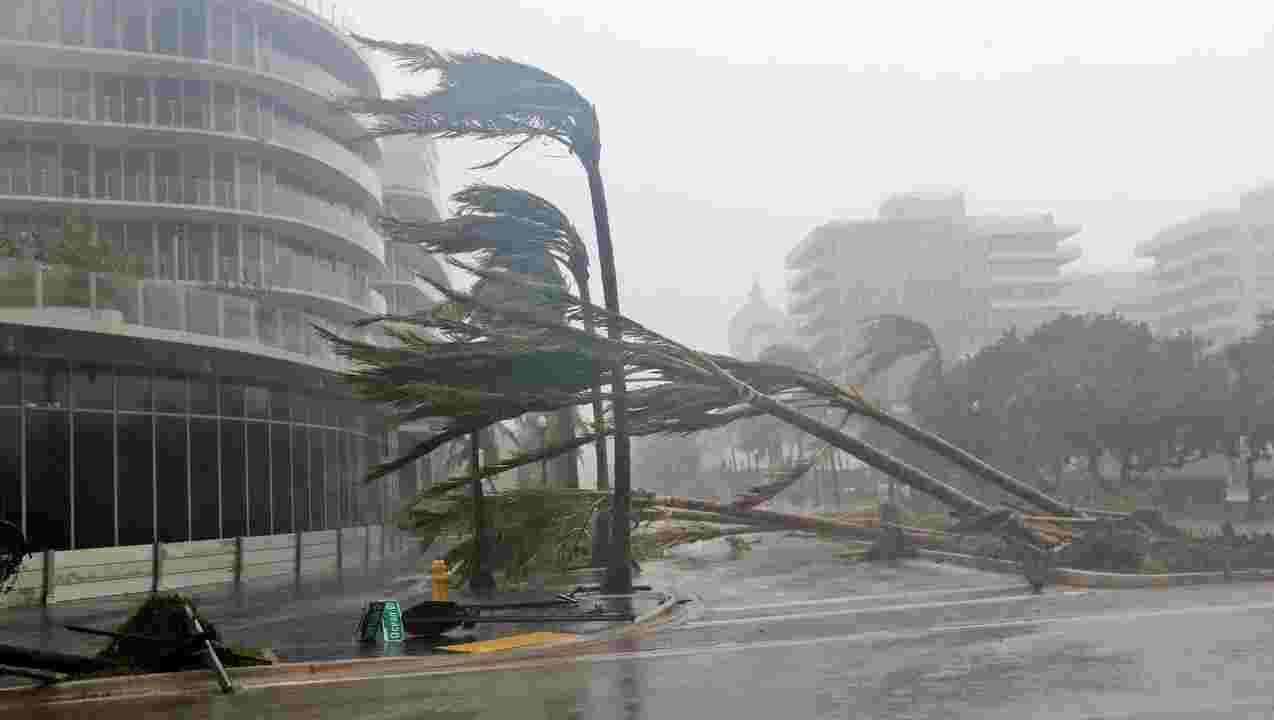 The storm bankrupted at least 10 insurance companies. Those that survived threatened massive policy nonrenewals, cancellations or to abandon Florida altogether. Large, national insurers did mostly take their leave.
By 2006, a state task force concluded that the fund had served as the "cornerstone for market recovery and catalyst for attracting new companies and additional new companies to Florida."
Additional innovations included the creation of Citizens Property Insurance Corp. to serve the residual storm insurance market, and encouragement of Florida-based insurers to serve the market.
Meanwhile, newcomers continue to pour into vulnerable regions. A seven-county coastal swath extending from Palm Beach to Charlotte counties realized 55 percent population growth between 1990 and 207 — adding 2.6 million people.
Policy think tank unveils podcast series
The James Madison Institute, Florida's premier free-market think tank, is the latest entity to join the ever-growing podcast realm.
Titled Pundits on the Porch, JMI began working on the series a few months ago to go live with four episodes in May. Guests include like-minded influencers like Fox News contributor and political editor of Townhall.com Guy Benson. The podcast is hosted by JMI President and CEO Dr. Bob McClure and Vice President of Policy Sal Nuzzo.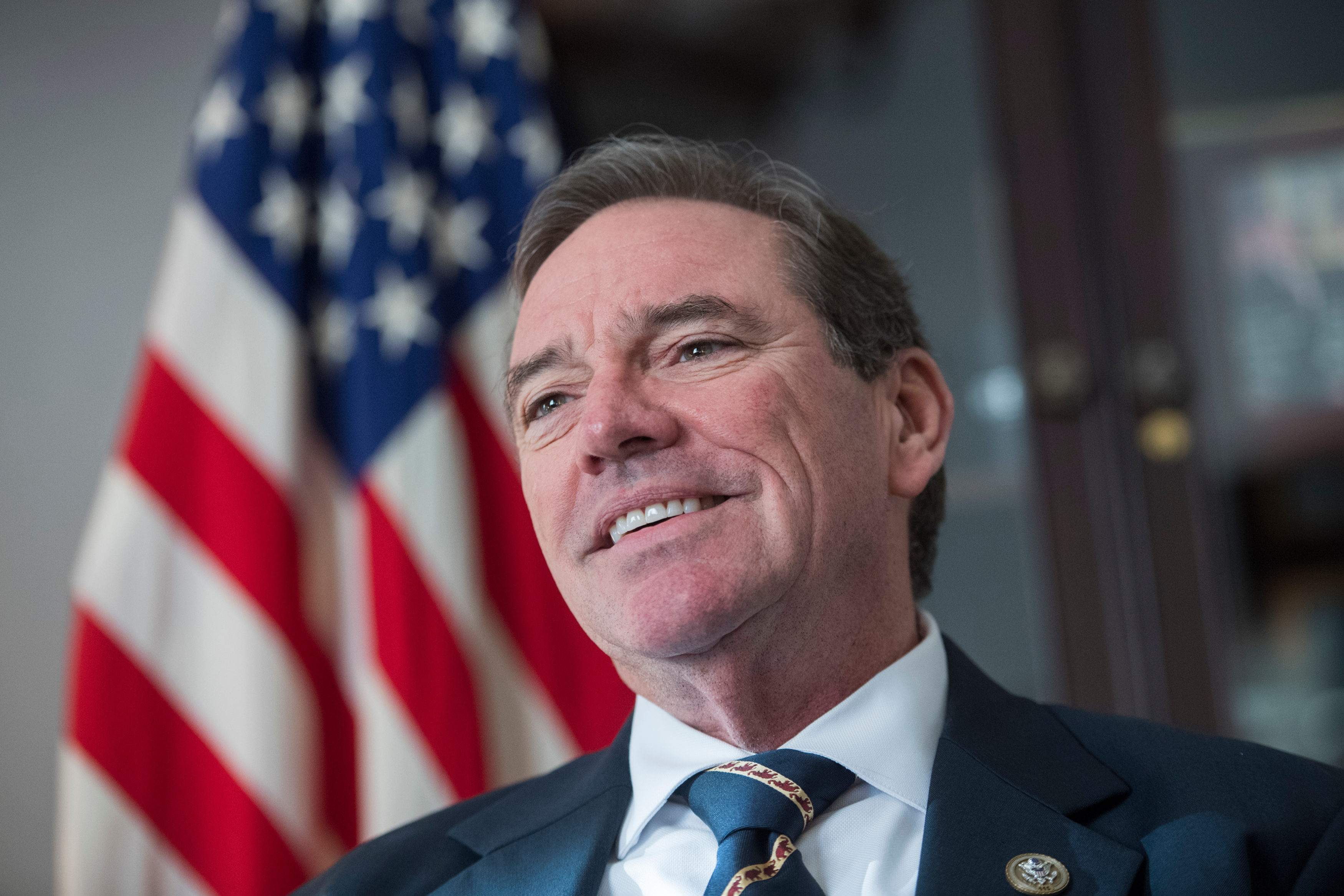 In an episode recorded with Congressman Neal Dunn, McClure said the style of the show would be to get "beyond cable news, what it's really like in the halls of Congress."
Dunn helms the largest geographical district East of the Mississippi River, stretching from Panama City all the way to the Ocala area. He told McClure and Nuzzo that the most common message he hears from constituents is, "Get the government off my back … Everything you've got in Washington, just give me less of it."
The other two episodes available from the podcast launch are with guests Grover Norquist, founder and president of Americans for Tax Reform, and Mary Katharine Ham, an editor at large of Hot Air, contributing editor to Townhall Magazine, a senior writer at The Federalist and a CNN contributor. Episodes are available for free on iTunes and JMI's podcast page.
Chamber releases Caloosahatchee River video
The eighth installment of the Florida Chamber's Securing Florida's Water Future video series focuses on a natural resource located on the southwest Gulf Coast of Florida: the Caloosahatchee River.
A news release from the Chamber said stakeholders and governments are working on unique strategies to combat the effects of man-made changes to the Caloosahatchee watershed and the effects of heavy rainfall.
To watch the video, click the image below:
In the video, Florida Department of Environmental Protection Secretary Deputy Secretary for Water Policy and Ecosystem Restoration Drew Bartlett calls for moving residential septic tank owners onto a centralized system, which he says would require state funding to "try to offset those homeowner costs."
"A typical septic tank will put out about 60 milligrams per liter of nitrogen through a drain field, we're trying to get one or less into the estuary," Bartlett says.
"When it comes to securing Florida's future, there are few issues more important than water," said Mark Wilson, president and CEO of the Florida Chamber. "With 6 million more people expected to call Florida home by 2030, science-based data is key to meeting the challenges Florida faces."
State workers recognized for productivity
Florida TaxWatch this week honored approximately 750 state employees for their innovation in the workplace.
The nonprofit taxpayer research institute and government watchdog doles out the Prudential Productivity Awards annually to highlight and reward workers who reduce costs and improve services for taxpayers in the Sunshine State.
"State workers rarely get recognized for their dedication to making sure Florida continues to be the best state in the country for years to come," said Florida TaxWatch President & CEO Dominic M. Calabro. "Florida TaxWatch wants to ensure that the taxpayers notice the contributions of these hardworking stewards and that state employees get the praise they deserve."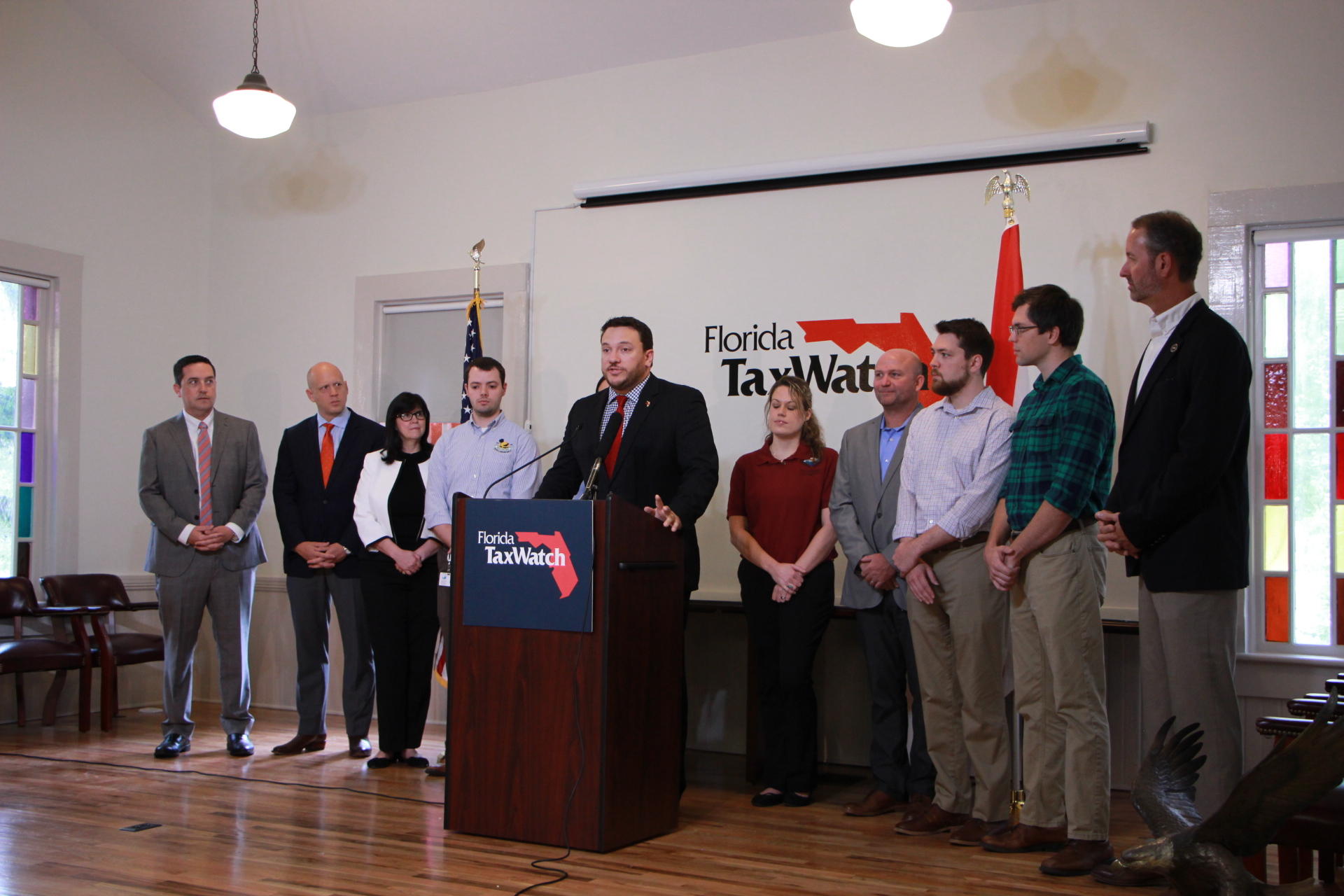 TaxWatch has recognized state employees for nearly 30 years and it estimates that awarding winners' achievements has resulted in an around $10 billion worth of added value in the state.
The Prudential Productivity Awards are brought to workers via a partnership with the state, Florida TaxWatch and the Council of 100.
This year's diverse pot of winners include people like Brady Harrison, Adam Neuse, Andrew Williams, Laura Bollmann, and Ryan Mulvey of The Florida Park Service GIS Team in the Department of Environmental Protection, along with others like Karen Watts, Elaine Mathews, Dr. Dawn C. Allicock, Noreen Nickola-Williams and David Klater of the Florida Department of Health's HPV Vaccinators – Cancer Eliminators Team.
FSU grad student named Ford Foundation Fellow
A graduate student studying psychology at Florida State University was awarded this week the distinguished 2019 Ford Foundation Fellowship.
The student, Keanan Joyner, is one of just 70 to be selected to participate in the coveted fellowship. Awarded by the National Academies of Sciences, Engineering and Medicine, the three-year scholarship gives students a $24,000 stipend each year.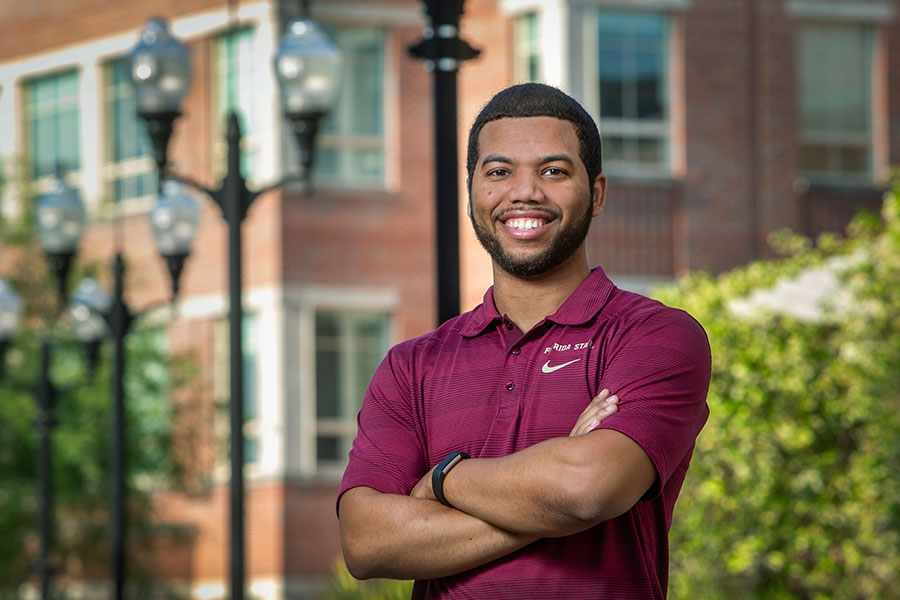 "It's pretty special," Joyner, who plans to be an academic clinical scientist, said. "The Ford fellowship is an absolutely great program. I believe in their mission. I see the need to diversify academia however I can. Receiving external funding from such a prestigious program will definitely help me advance my career."
Joyner's research focuses on substance-related addictions, specifically, the relationship shared between reward sensors and substance abuse. The secure funding, he said, means he can focus more on his academic research.
Joyner claims to be the "only black man" in his department. He said in a news release that he looks forward to networking with other minorities at the Ford Fellows Conference as part of his award.
FSU film students forging Tally-to-Cannes pipeline
Two Florida State film students are finishing up one of their best weeks ever – presenting one of their projects at the 2018 Cannes Film Festival.
Tyler Knutt and Nicholas Markart, both seniors in FSU's College of Motion Picture Arts, jetted over to the French film festival to present their documentary, "Peacekeeper," which focuses on the human impact of the controversial oil pipeline between North Dakota and Illinois completed in 2017.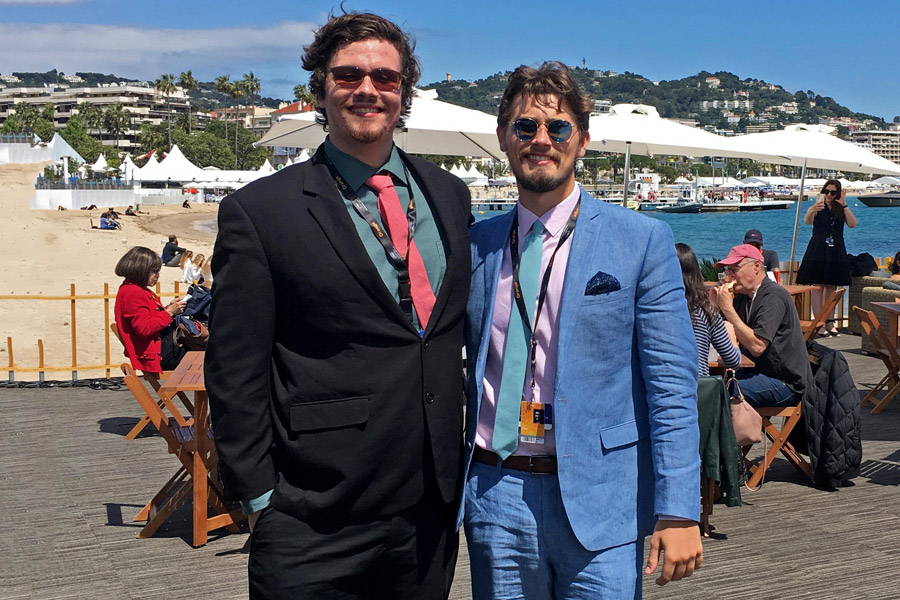 Knutt and Markart are two of five FSU film students who made the trip to the renowned festival this year.
"Going to the Cannes Film Festival is absolutely mind-blowing," said Markart. "It feels kind of crazy because if you ask any film student about their chances of getting a project into Cannes, it would seem like a pipe dream."
That dream looks like it'll continue for the duo, who are riding high after learning "Peacekeeper" – which they produced in their sophomore year – has been nominated for a 2018 BAFTA Award.
"To have this recognition as a filmmaker is extremely rewarding and very humbling, but it's also gratifying to know we're getting this story out to a much larger audience," Markart said. "It's very emotional to know that the people we met, who felt they didn't have a voice, are now being heard internationally."
City of Tallahassee prepping for Hurricane Season
Hurricane season is just around the corner, and the City of Tallahassee is encouraging residents to learn and prepare at a June 2 event.
The fourth annual "Build Your Bucket" disaster preparedness expo will run from 9 a.m. to noon at the North Florida Fairgrounds and include information and activities for all ages.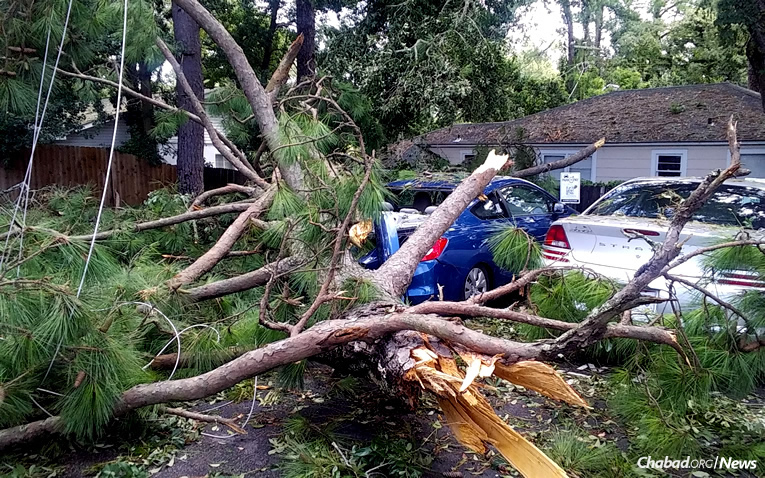 The main event will see attendees drop by booths to learn about local resources for surviving and recovering from disasters and pick up supplies to add to their buckets. The Capital Area Chapter of the American Red Cross will also be on hand leading "Pillowcase Project" workshops where children can learn how to stay safe in an emergency.
Attendees can also get an up-close look at a variety of emergency response vehicles during "Touch-a-Truck." Confirmed for the event are autos from the fleets of the Tallahassee Fire Department, Leon County Emergency Medical Services and the Salvation Army.
Drug mix-up at Tallahassee Publix sparks lawsuit
A Tallahassee woman is suing the Publix supermarket chain after she said she was mistakenly given an antidepressant medication instead of a pain drug.
Queen Fields filed suit this week in Leon County Circuit Civil Court, saying she suffered "bodily injury," "disfigurement," and "mental anguish." She seeks over $15,000 in damages.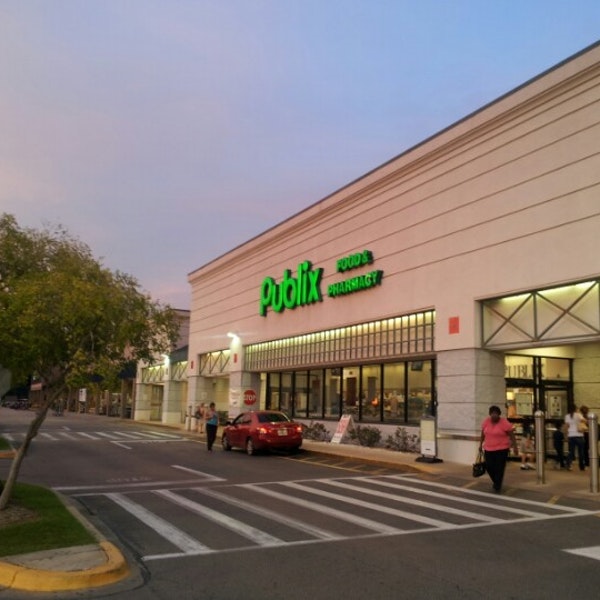 Her complaint said she thought she was picking up an anti-pain prescription for Tramadol in August at the pharmacy in the Publix on the corner of Capital Circle and Crawfordville Road.
Instead, she was given – and presumably took – a prescription for another customer for Wellbutrin, used to treat depression, her suit said. The complaint doesn't say how long she took the wrong drug before noticing the mistake.
Fields is represented by Tallahassee attorney David Burns. Publix policy is not to comment on pending litigation.
Southside sidewalks, streets to get facelift
The City of Tallahassee said southside residents can expect new sidewalks on Putnam Drive and a smooth, freshly paved ride on S. Meridian Street in the coming months.
"These projects are just two more examples of the many infrastructure enhancements the City is making across the entire community," City Commissioner Curtis Richardson said. "Whether on foot, bike or four wheels, these efforts will provide Southside residents with increased mobility and safer travels throughout the area."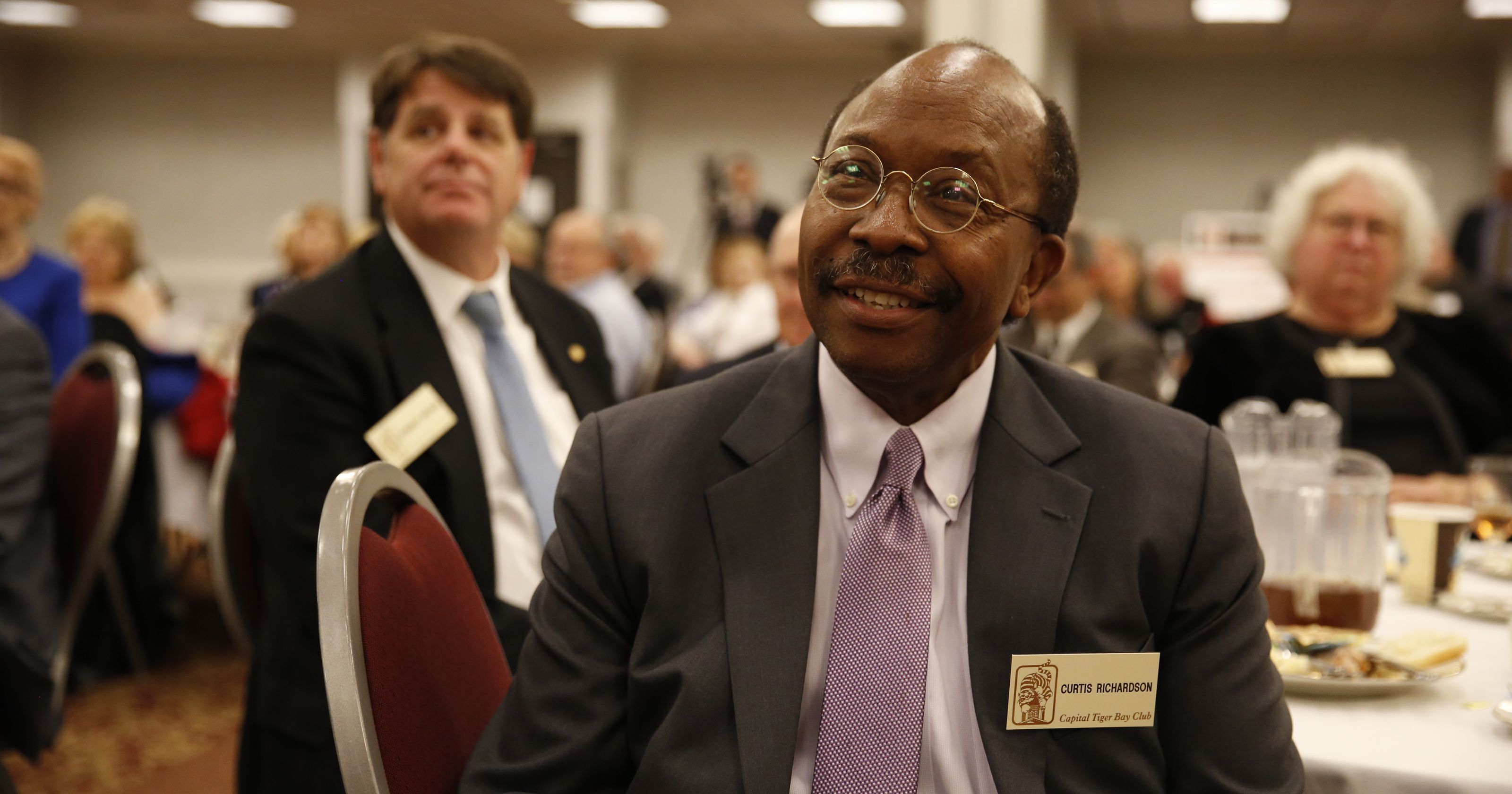 The first phase of the Putnam sidewalk projects is underway, and the city expects it to be complete by September. Workers will begin on phase two early next year. Crews have also started prep work ahead of repaving the stretch of Meridian from Van Buren Street to Paul Russell Road and the first asphalt is expected to go down May 28.
As with any project, drivers will have to deal with lane closures while crews are on the job – in this case, 9 a.m. to 4 p.m., Monday through Friday. Weather permitting, the work will be done by mid-August.
Now for this week's edition of Capitol Directions: