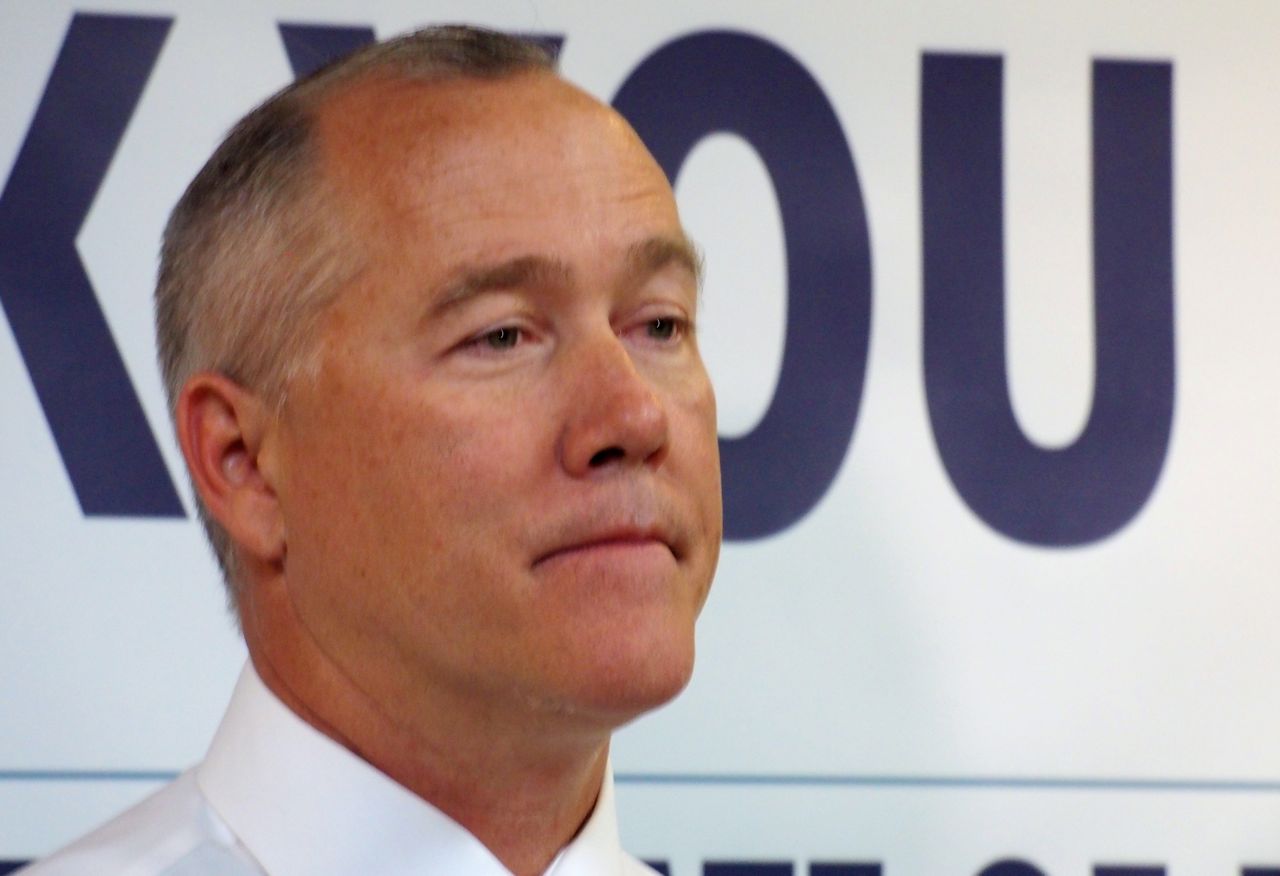 Republican congressional candidate state Rep. Mike Miller is fundraising with a letter declaring "it's time to end the so-called Russia investigation."
In the campaign fundraising letter distributed Thursday by email, Miller is borrowing the language and position President Donald Trump is using to try to discredit the investigation into potential Russian meddling in U.S. elections, calling it a "witch hunt," and tying frustration with the investigation to Democratic U.S. Rep. Stephanie Murphy, the incumbent in Florida's 7th Congressional District.
Before Miller could meet Murphy in the November election for CD 7, he first must vanquish Scott Sturgill and Vennia Francois in the August 28 Republican primary. For potential Republican voters, the fundraising letter places Miller firmly with Trump in views of the Russian investigation, though the letter does not actually name Trump or pledge any support to him.
The consensus of public opinion polling finds a majority, albeit a shrinking one, of American voters want the investigation to continue; but the opinion divide is extremely partisan, with Republicans virtually united in opposing the investigation. A recent Monmouth University poll, for example, found just 18 percent of Republicans want the investigation to continue, while 54 percent of independents do, and 82 percent of Democrats do. Other polls have found similar results.
The voter base in CD 7, which covers Seminole County and north and central Orange County, is about 35 percent Republican, 36 percent Democrat and 29 percent independent.
"Let's be frank—it's time to end the so-called Russia investigation," Miller's fundraising pitch begins.
"The witch hunt has gone on now for more than a year and Washington needs to focus on real issues of concern, like the economy, healthcare, immigration and national security.
"To the liberals in Washington—and particularly the media—Russia is ALL they really want to talk about… but like you, I want action on all the important issues facing Central Florida families—not political gamesmanship."
Miller then warns that if Democrats regain control of the U.S. House in the November elections and Minority Leader Nancy Pelosi regains control, "we'll have ANOTHER two years of pointless 'Russian Collusion' type inquiries. And no telling what will be next!"