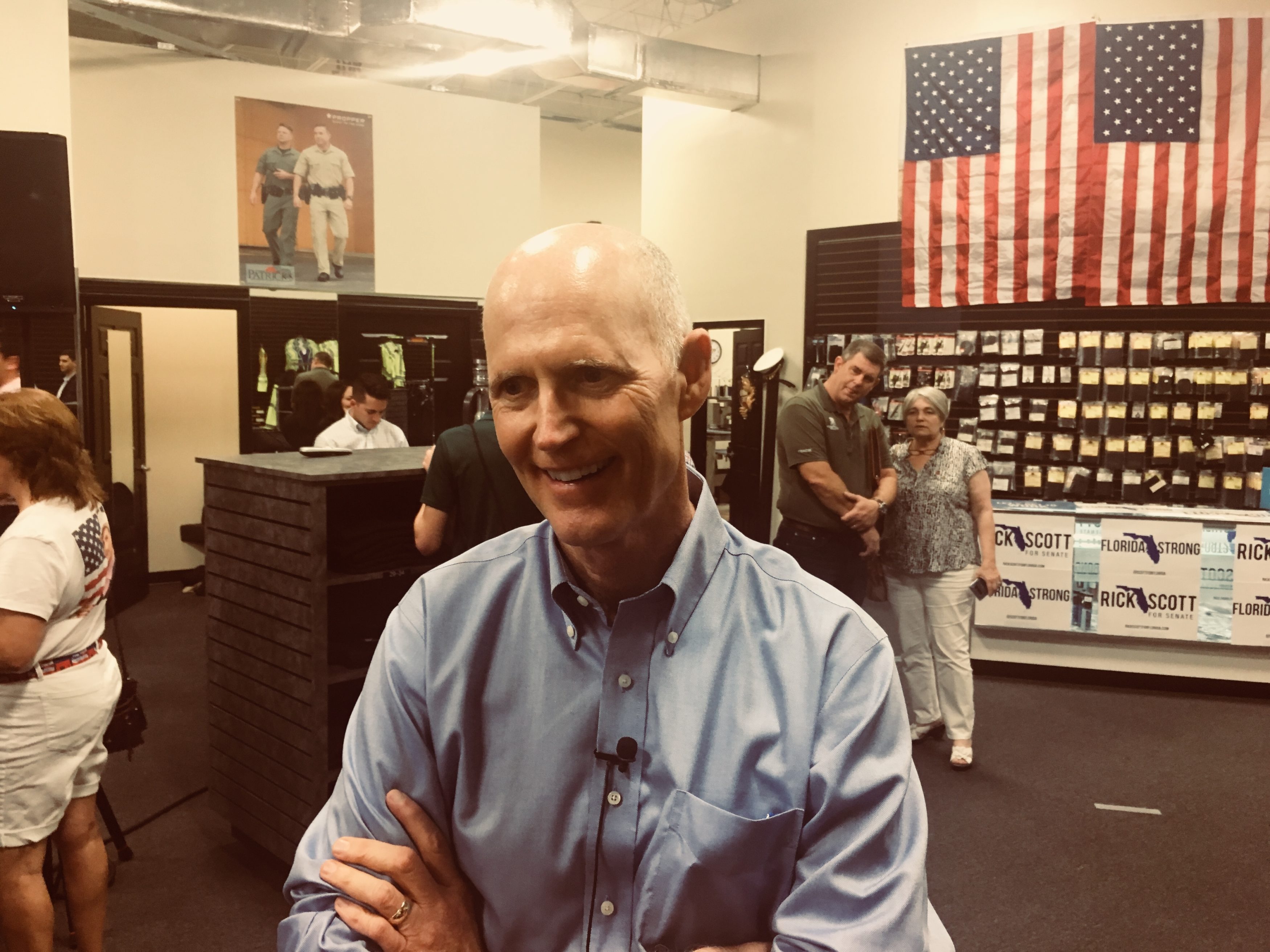 Suspended Jacksonville City Councilors Katrina Brown and Reggie Brown are going to have their legal fates decided this summer in a federal court relative to an alleged scheme to defraud.
Meanwhile, the fate of their Council seats will be determined by Gov. Rick Scott.
Since the two are not resigning, both Democrats are leaving it to a Republican to pick their (at least temporary) replacements.
Scott, in Jacksonville to highlight endorsements from sheriffs from Northeast Florida, addressed the issue with local press Friday.
"We started the process. Our expectation is that everybody who's elected or appointed does their job. We shouldn't have issues like this, but we do," Scott said, in response to a question from First Coast News reporter Janny Rodriguez.
"If anybody is interested, they should call my office. We're going to try to get the appointment done as quickly as we can."
Worth noting: Jacksonville City Council President Aaron Bowman wants the pick made by the end of the month so appointees can get acclimated.
When asked by this reporter if he wanted Democrats or Republicans in the spots, Scott said he wanted "the best person."
"We've got to get people who represent those communities. That's the most important thing to me," Scott said.
On June 1, Scott suspended the two and is now mulling a long list of potential temporary replacements for the duo.
The list (as it stands) includes: Joseph Willis, Darrin Williams, Dwight Brisbane, Terrance Brisbane, Brenda Priestly Jackson, Ju'coby Pittman, Tameka Holly, Celestine Mills, Terry Fields, Angela Nixon, Christopher Pendleton, Jean Tranquille, Randolph Hall, Charles Barr, James Greiner, Keshan Chambliss, Rahman Johnson, Clarence James, Dwight Brisbane, Niki Brunson, Ralph Chavers, Cornelius Cox, Theresa Graham, King Holzendorf, Kevin Monroe, Latangie Williams, Chandra Griffin, Charles Barr, Ralph Chavers, Pat Lockett-Felder, James Breaker, Mincy Pollock, Leslie Harris, James Greiner, Barney Spann, and Nancy Walker.
Both suspended Browns maintain their innocence.
Jacksonville's city elections are in 2019, with a "first election" in March and a general election in May.
Reggie Brown, a Florida Senate candidate, is slated to be termed-out next year. Katrina Brown, a first-termer, is an active candidate for Jacksonville City Council at this writing.