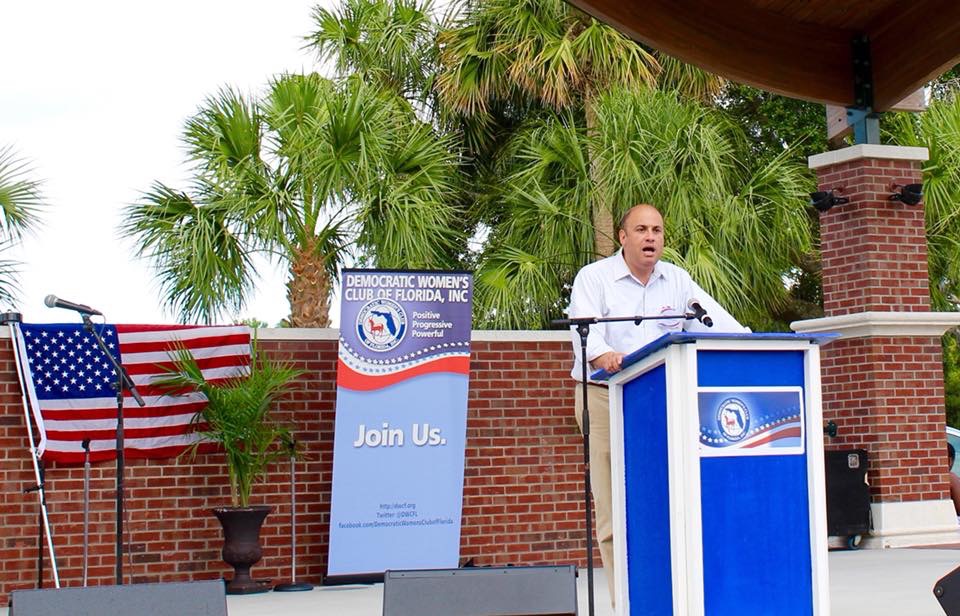 House District 27, which encompasses western and southern Volusia County, does not often engage the interest of Jacksonville Democrats.
However, this cycle is different.
Neil Henrichsen, an attorney and a former chair of the Duval County Democratic Party, is vying for the party's nomination.
And many of Jacksonville's most prominent Democrats will be on the host committee for Henrichsen's Thursday evening fundraiser.
Among the names on the host committee: former Alvin Brown chief of staff Chris Hand and Duval Democratic Party officials Daniel Henry and Lisa King.
Henrichsen's official website bio downplays his Duval connection, merely asserting that he was chair of a county Democratic Party, but eliding specific mention of which county.
Fundraising in the 2018 cycle has proved slow thus far for Henrichsen, who has raised $5,455 total and has under $3,000 on hand, albeit with the support of former Florida Democratic Party chair Stephen Bittel.
This sum puts Henrichsen over the other filed Democrat, Deltona's Carol Lawrence, who has raised under $2,000 with under $400 on hand.
No matter who emerges with the nomination, the Democrat faces long odds against incumbent Rep. David Santiago.
Santiago has raised over $140,000, with just under $68,000 on hand, bolstered by maximum $1,000 contributions from the kind of GOP incumbent-friendly groups and entities that are happy to plow money into third-party committees if the general election proved remotely competitive.
Additionally, the state GOP is already engaged on Santiago's behalf.